Since we've done so many team dinners and want to watch our weight a little, we were thinking of another type of bonding activity.
After months of discussion, we decided that last July 4, 2019 was the day that we were going to do some serious island-hopping in Mactan Island.
Mactan is the nearest Island-Hopping destination in Cebu without travelling to the south and the northern part of Cebu.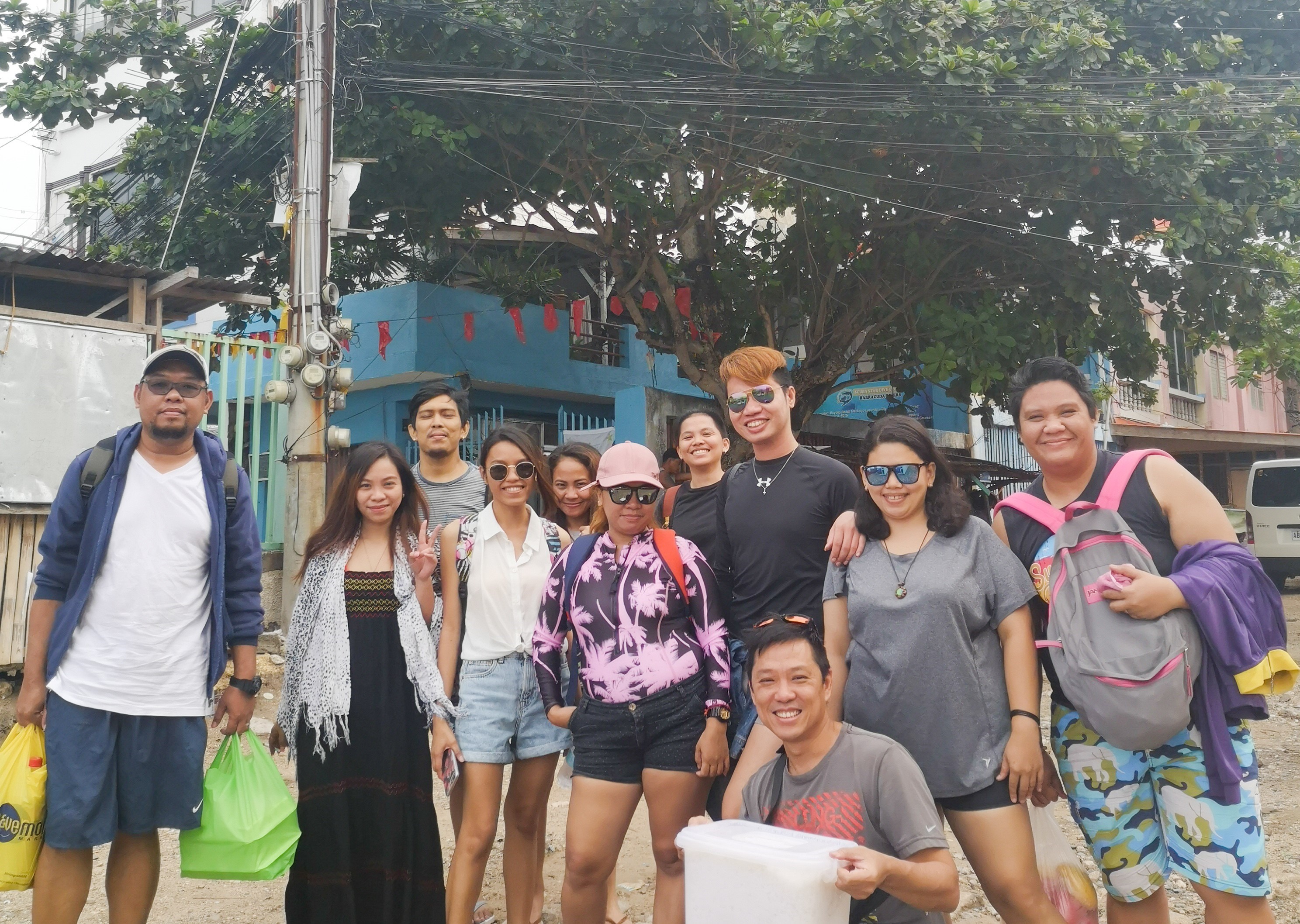 We took a van bound for Mactan and went straight to our jump off point. After 1.5 hours, we finally arrived where our boat was waiting for us.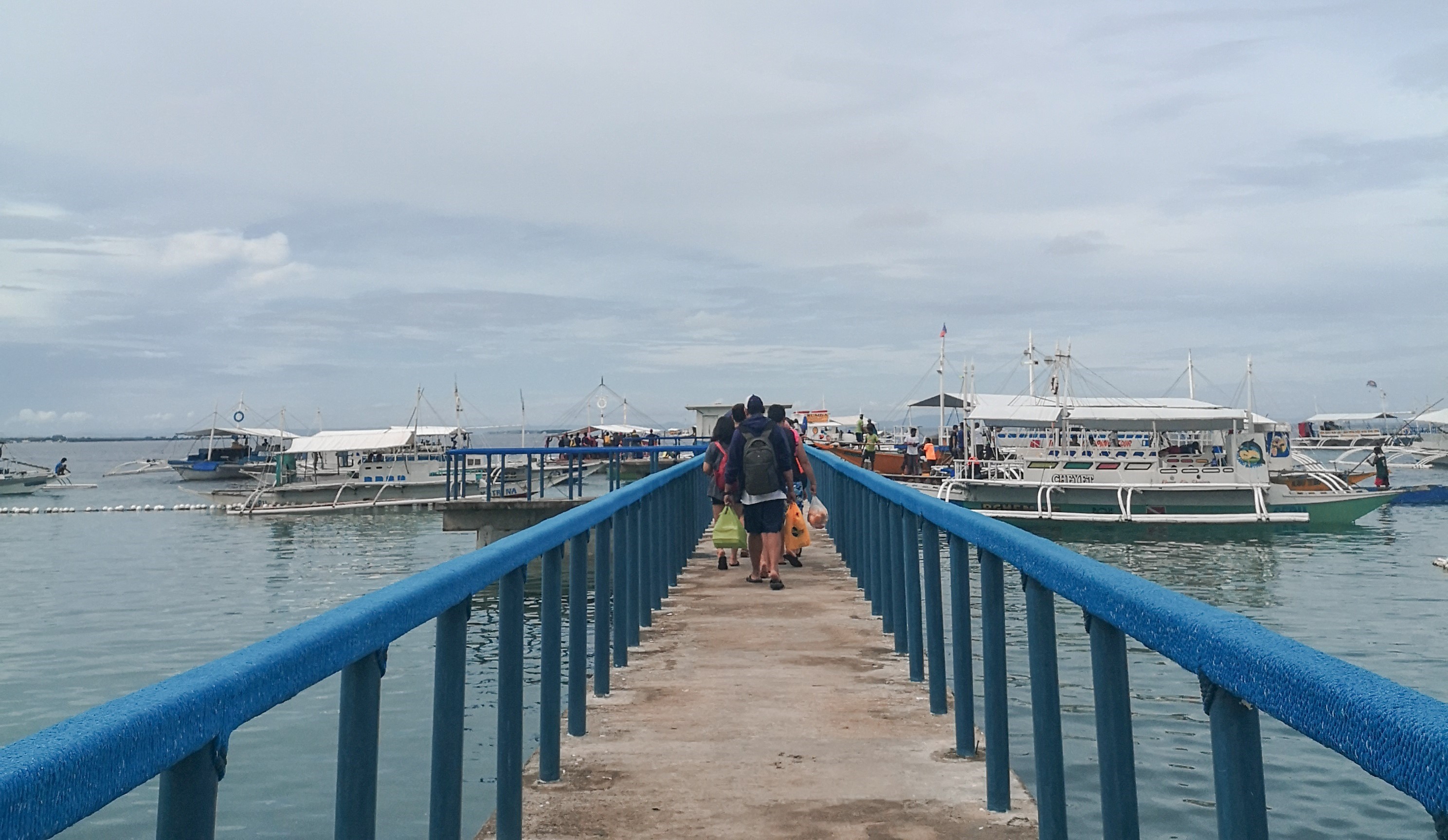 Off to our adventure!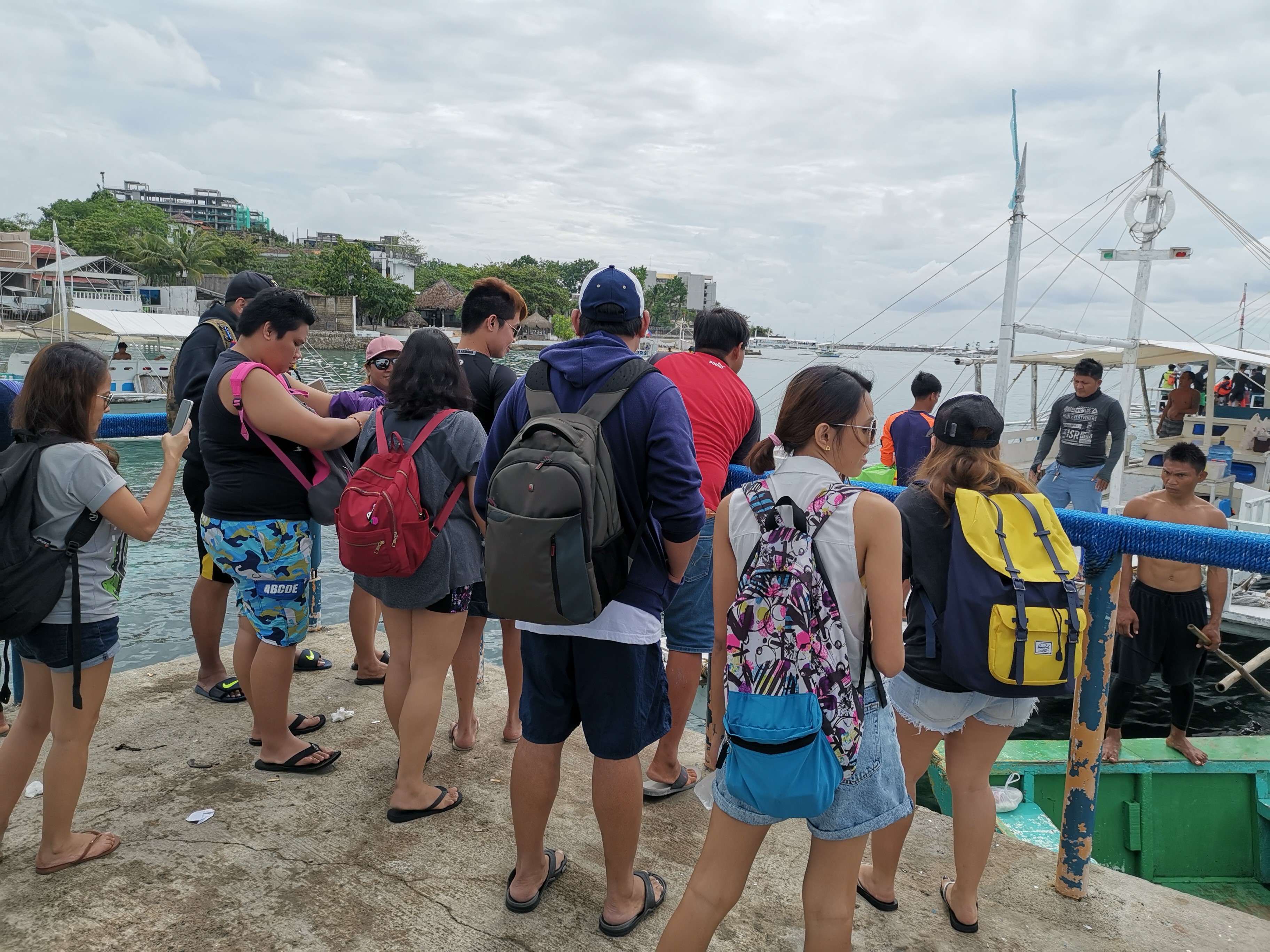 One-at-a-time guys.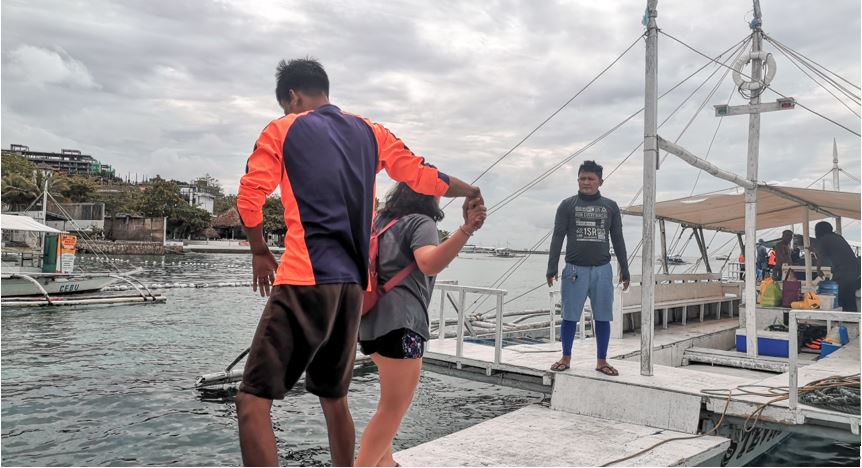 Hold on if you feel like letting go! Haha!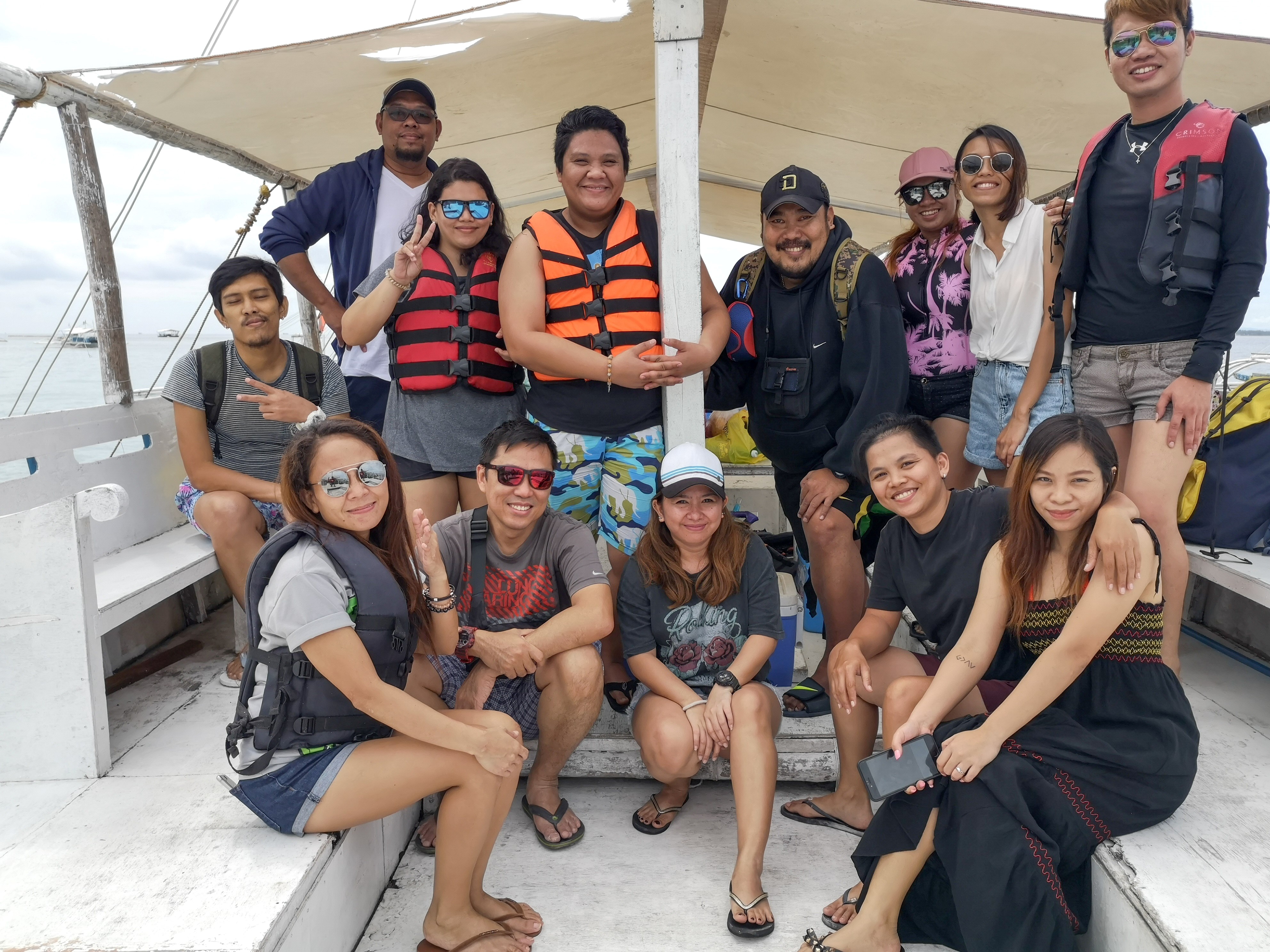 13 players, one heartbeat!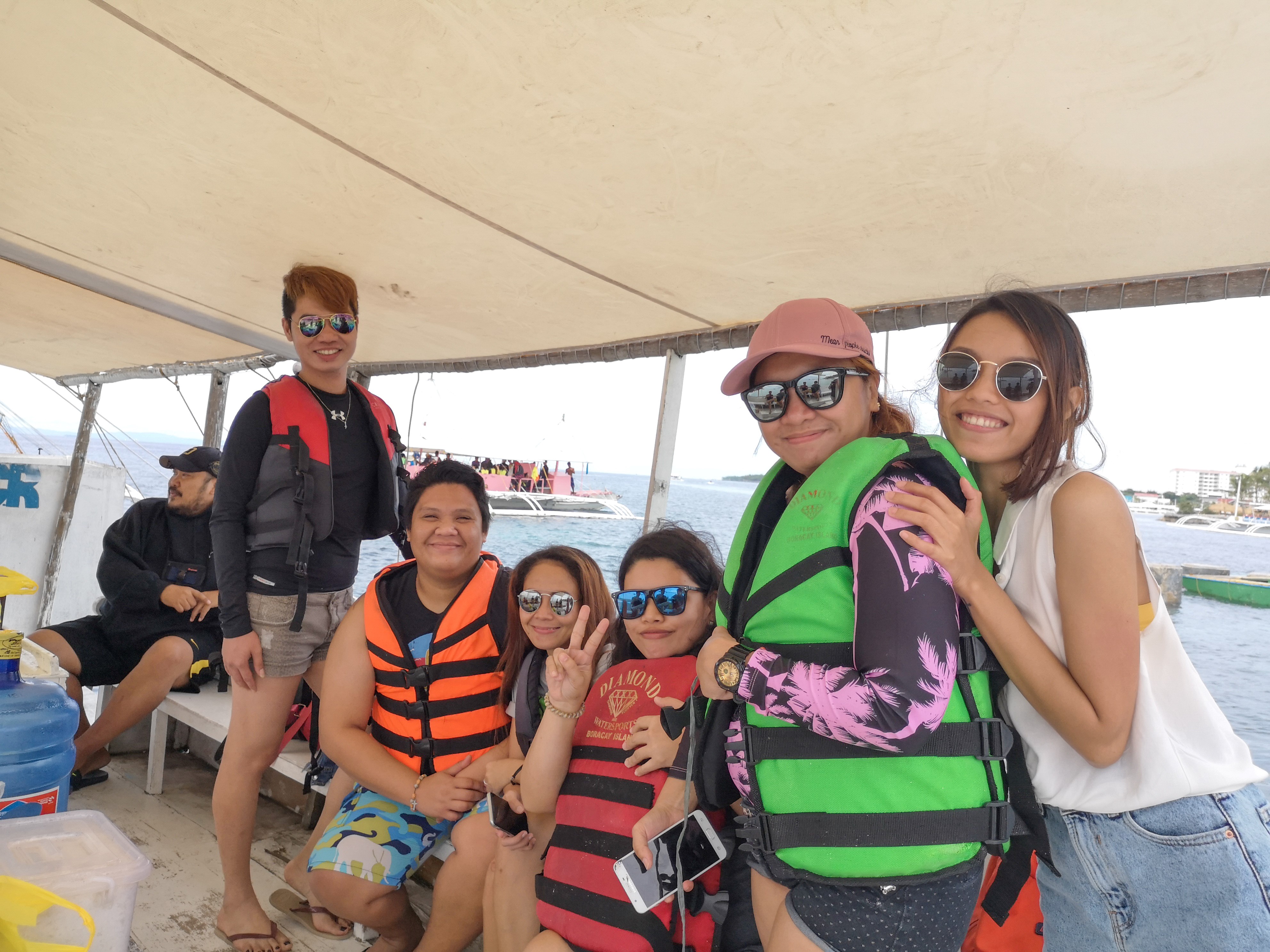 Team No Sleep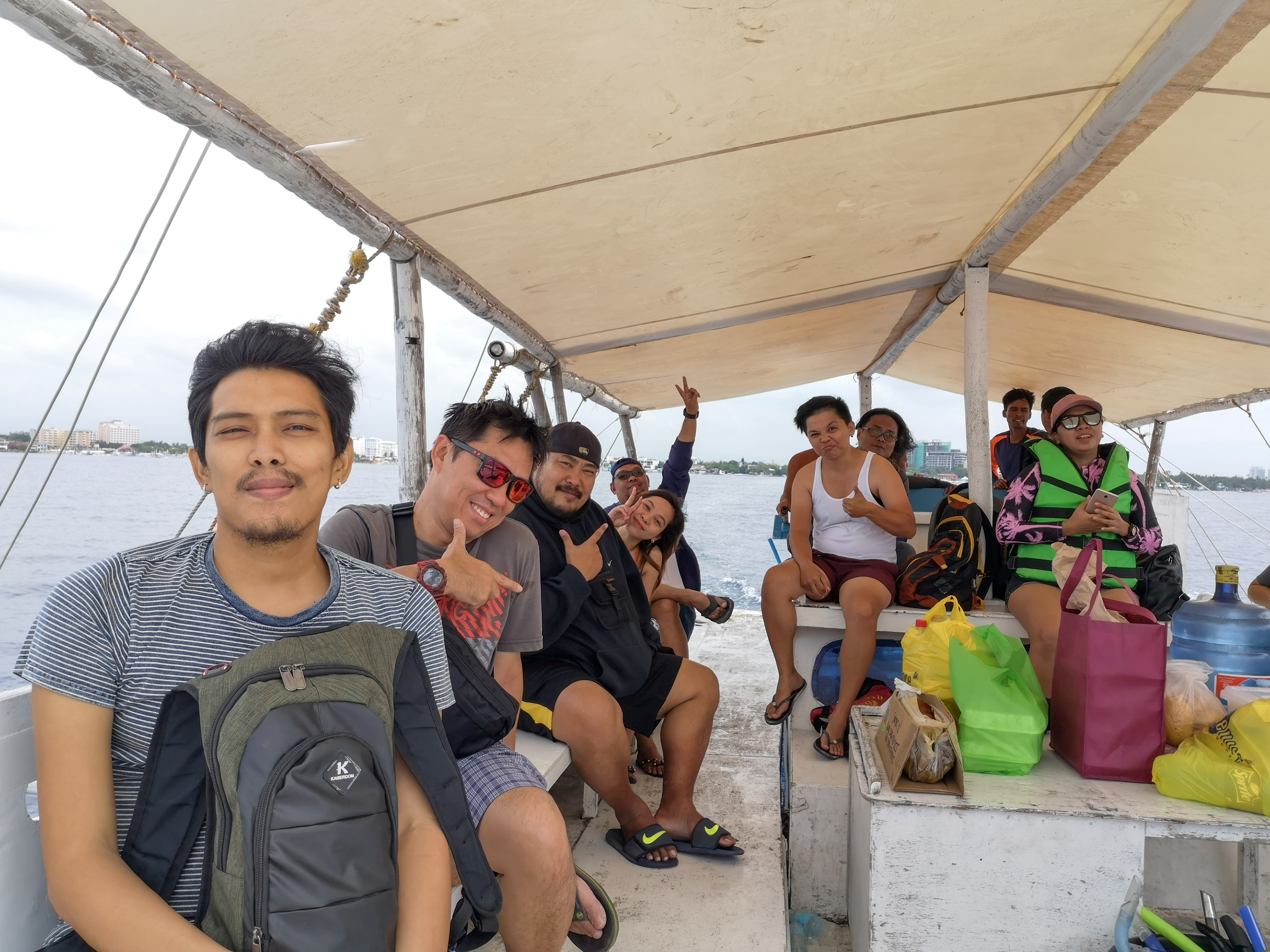 The boys!
At our first stop, we were greeted by an expanse of turquoise waters and beautiful corals.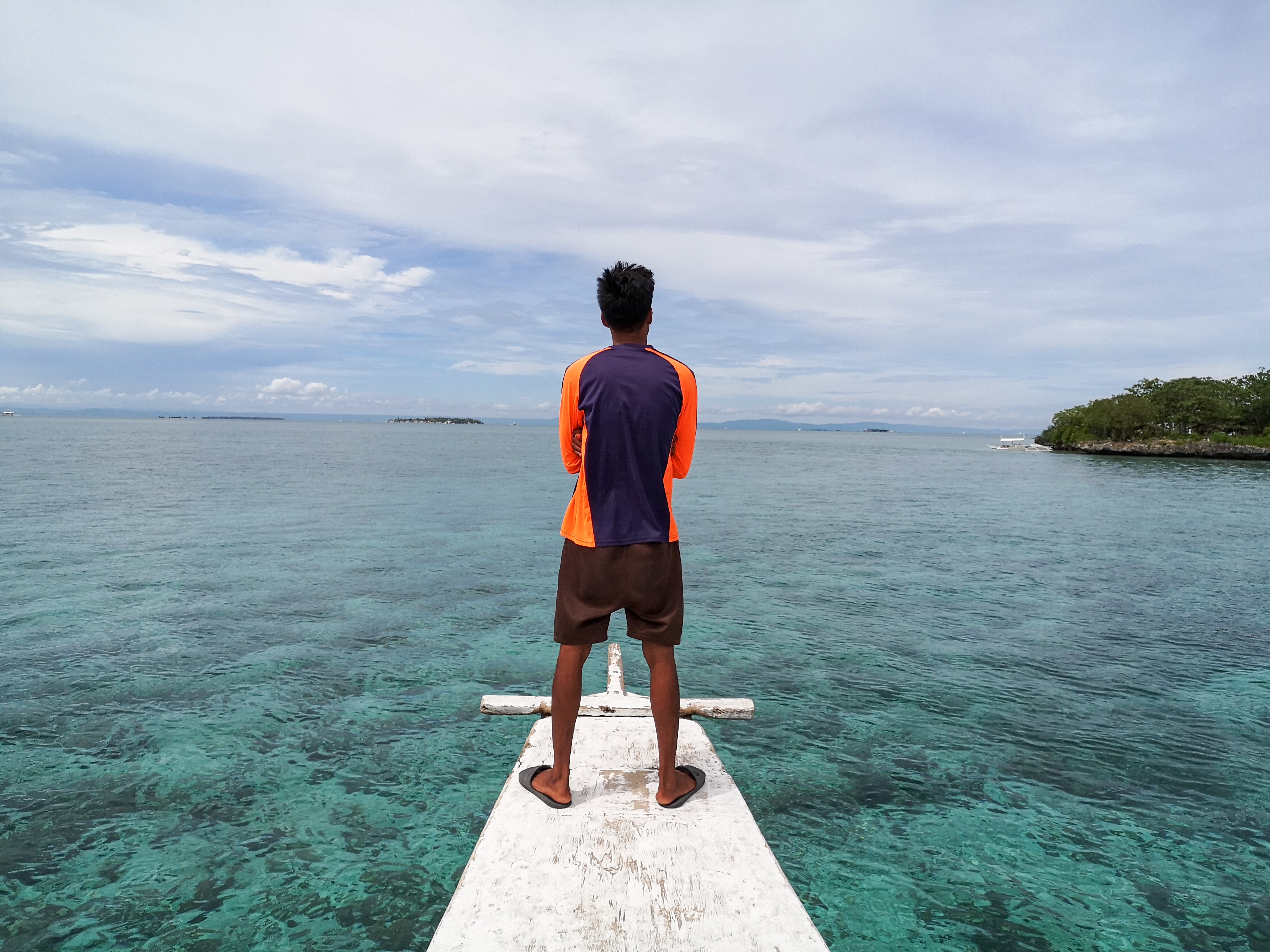 The turquoise water!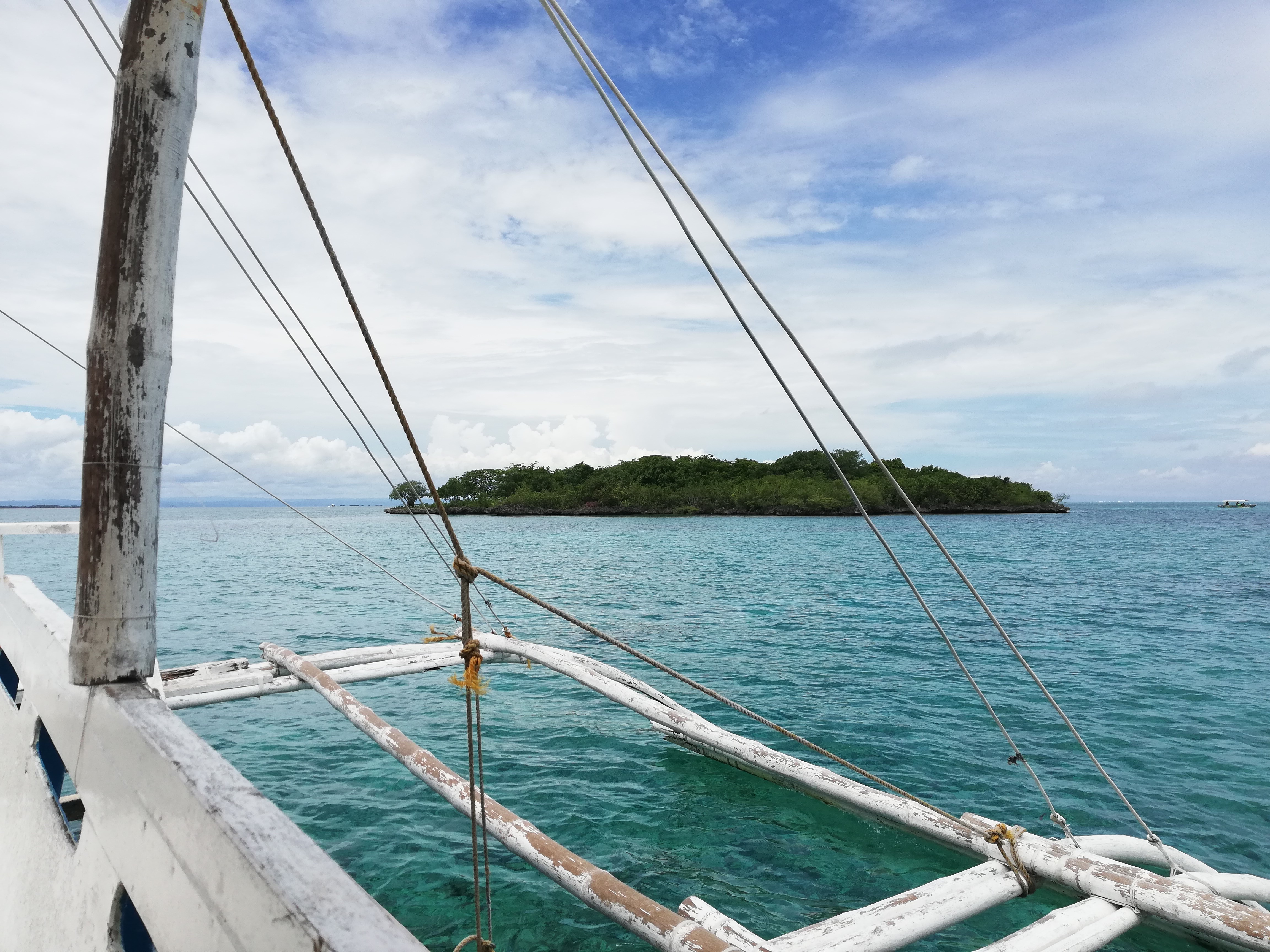 Vitamin sea.
Truly, taking a dip in bluish-green water was our way of beating the summer heat.
Afterwards we headed for Sulpa Island and had our lunch in a small hut (very rustic!). We had the famous boneless lechon, chicken and pork BBQ, grilled tuna, hanging rice and mangoes. The sea breeze kissed our sun-tanned skin and it was just the perfect lunch.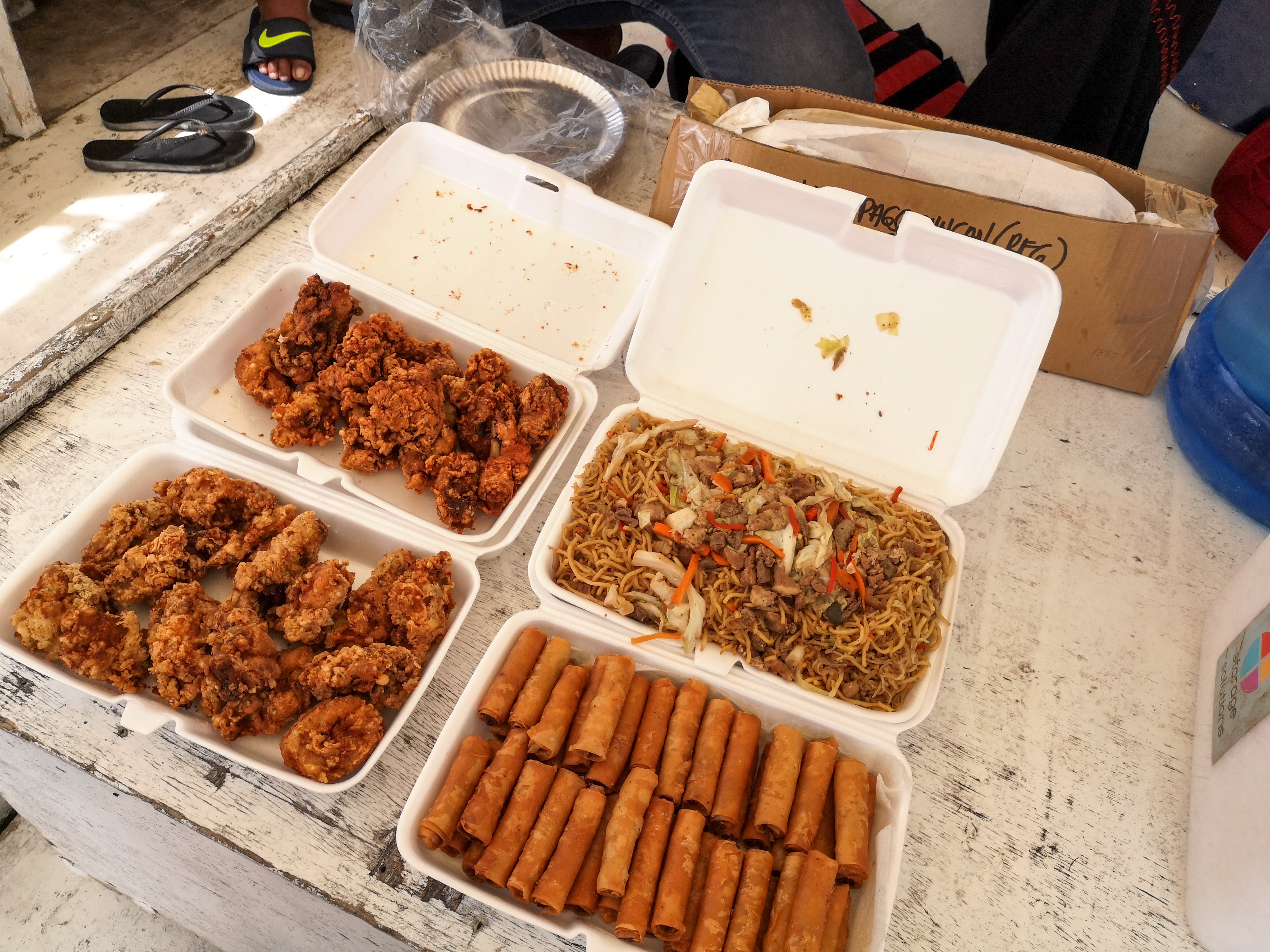 Fried chicken, spring rolls and pancit!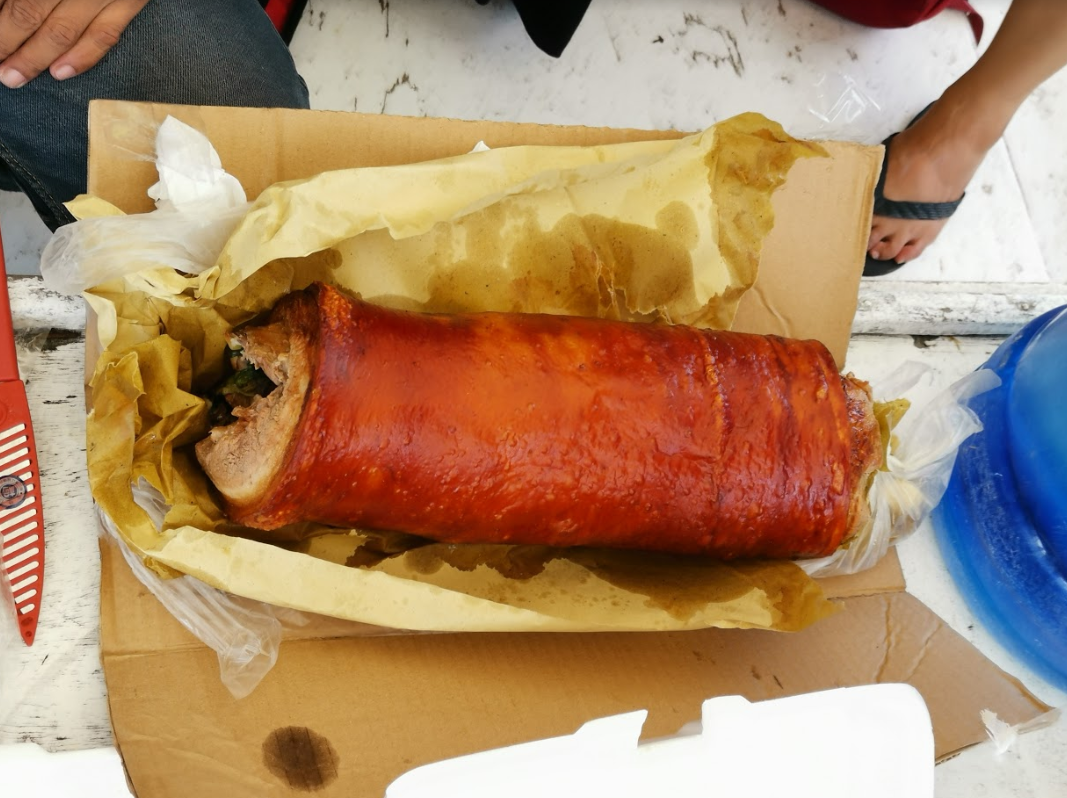 The famous boneless lechon!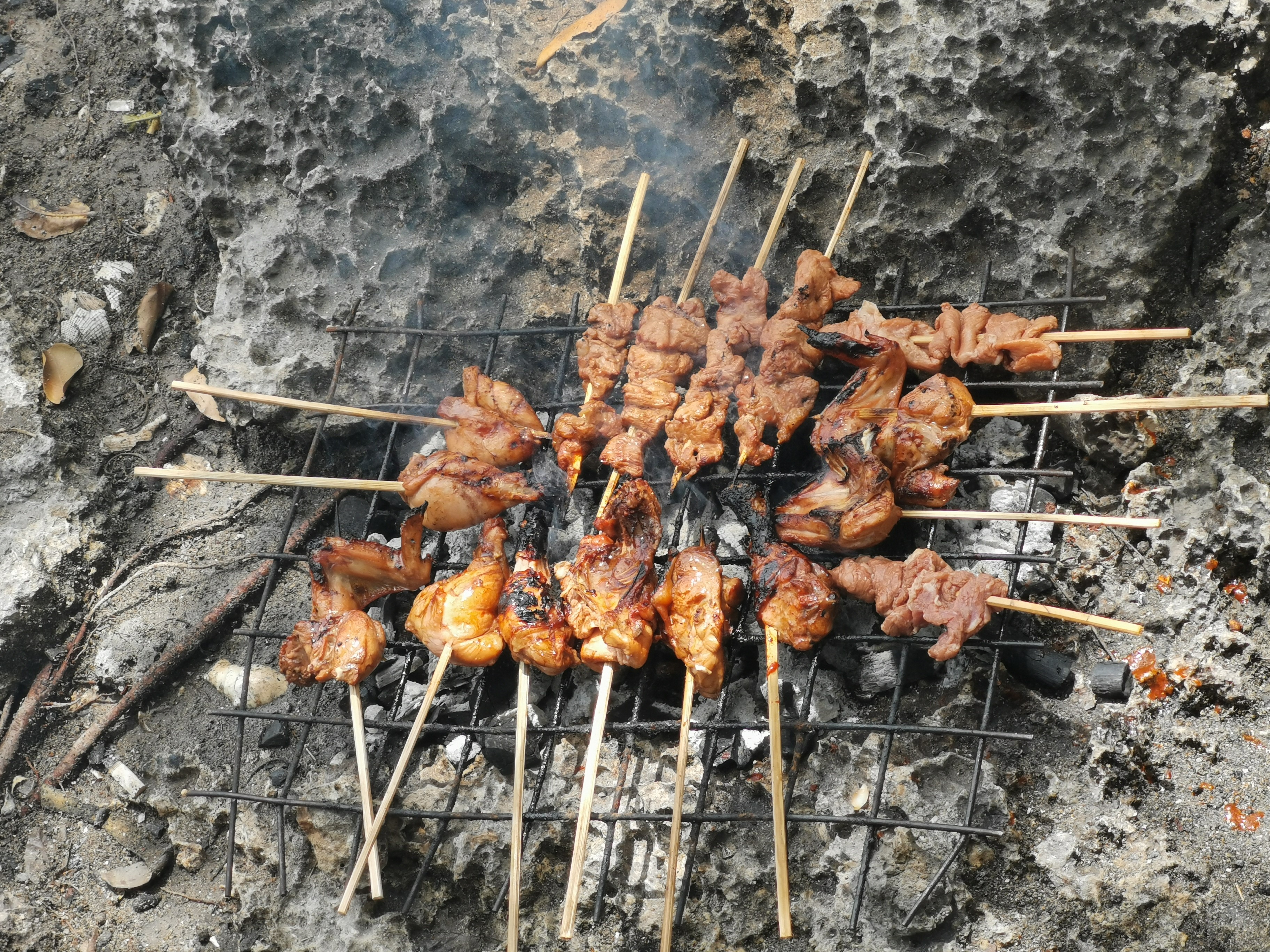 Pork and chicken bbq
Under the nipa hut
After we had our lunch, we grabbed our life jackets and took another dip. We spent the rest of the day snorkeling, embracing the ocean breeze, and swimming in turquoise waters. But what makes island-hopping meaningful is actually the company you're with!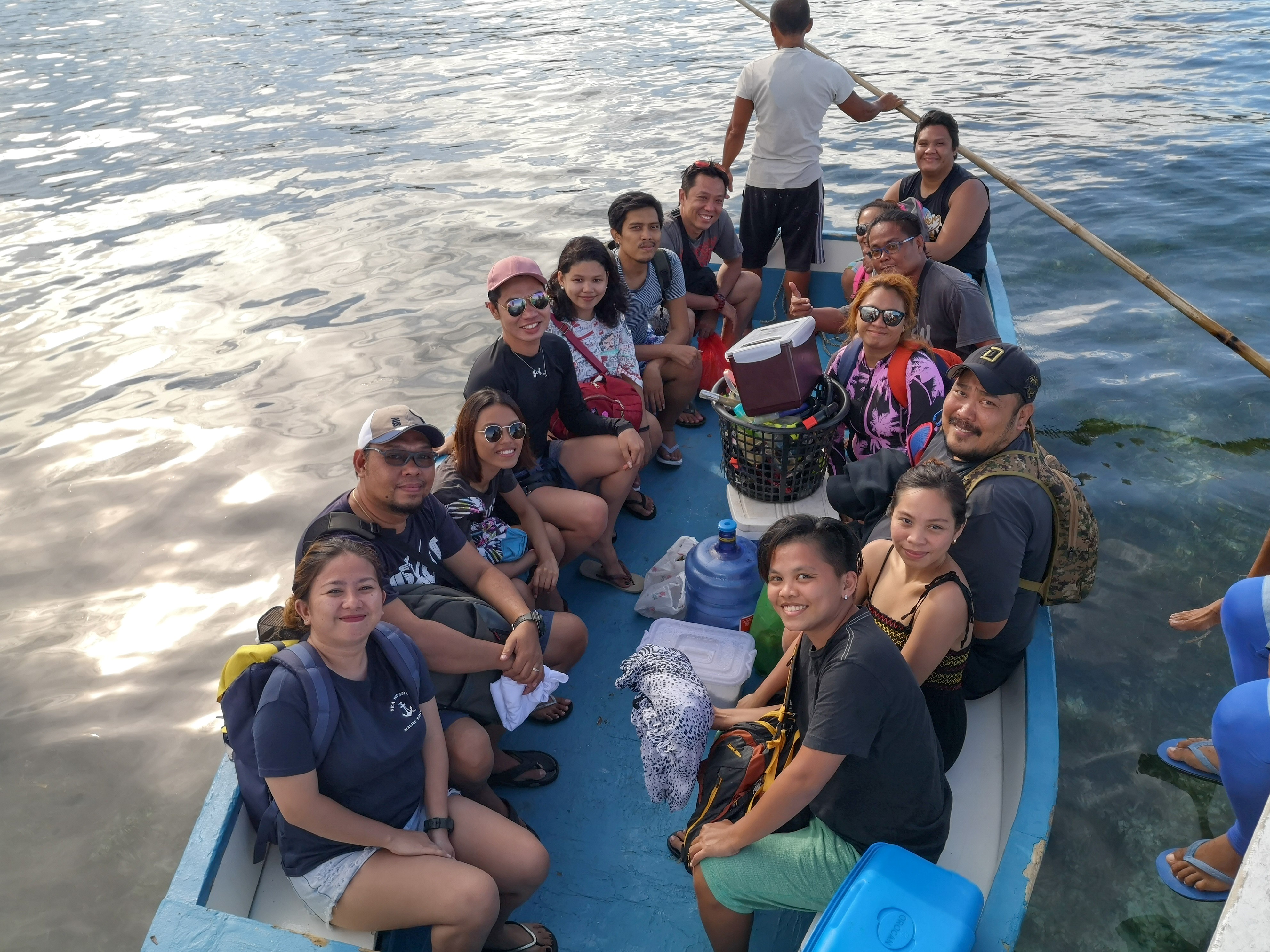 Together we can do more!