Our last virtual event was Christmas if you remember! 
This time round we have gathered again for a 2-hour break from work and participated in a Space Survival Challenge coordinated by facilitators from Jambar!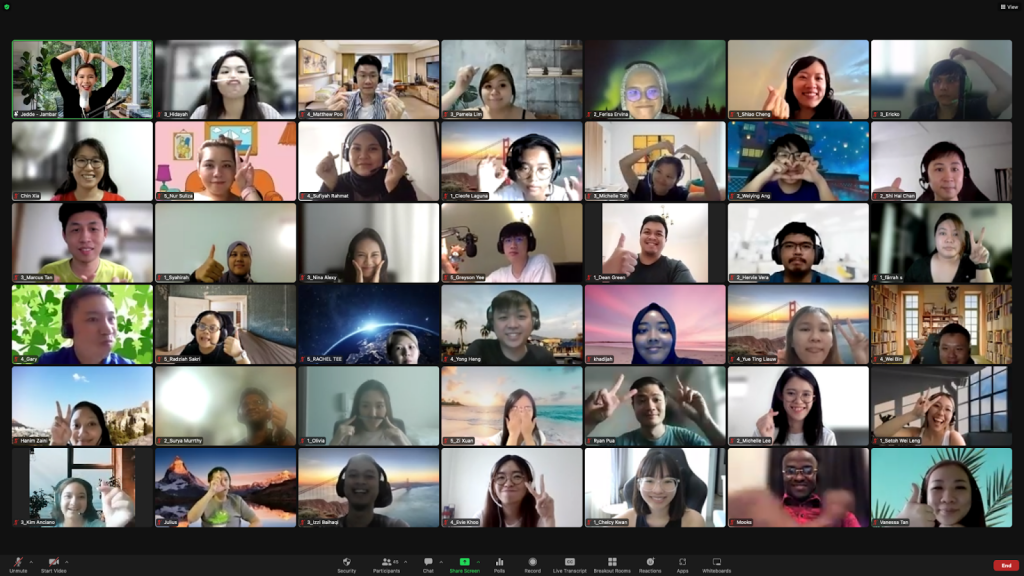 Some said this time round, the puzzles and challenges were tough! But others found them interesting and loved them! Most important of all, we were all in it to win it!
Team 3 (led by Marcus)

and

Team 2 (led by Surya)

managed to nab the 1st and 2nd place respectively and walked away with attractive vouchers! Here are their happy faces!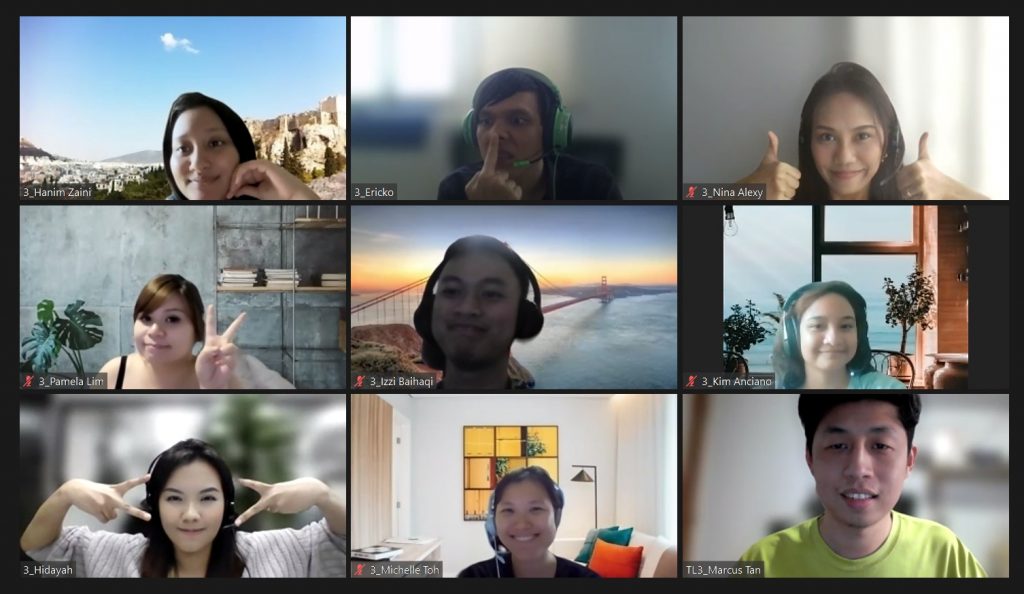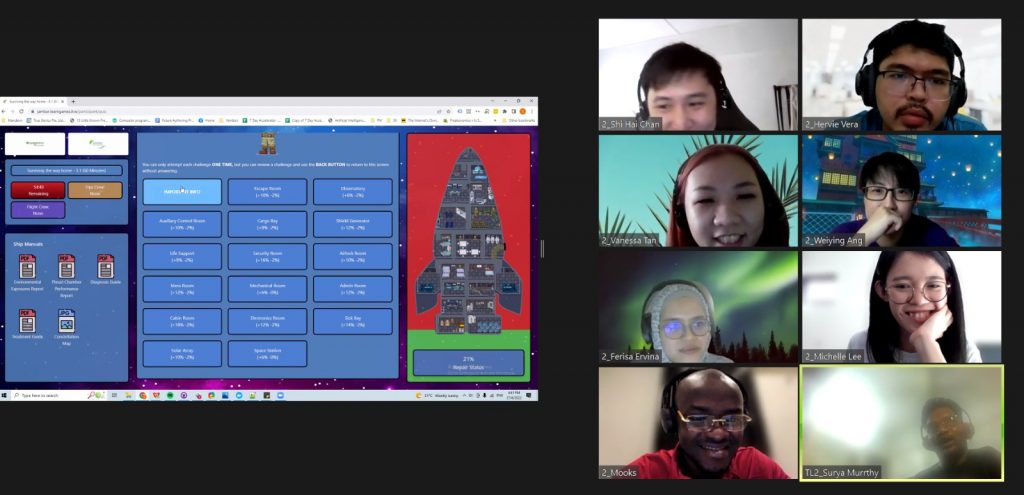 See you at the next event!