Here we are again at one of our most awaited time of the month (second to our paydays).
For this month's team eat out, we decided to try out one of the newly-opened buffet in the city called the Diamond Suites, which is located near Ayala Center Cebu.
The hotel's restaurant had just launched their buffet and we decided to check them out.

They also have other dishes like, steamed fish fillet, beef curry, Humba (Loba pork dish in Chinese) and roasted chicken.
As for the rice, they have both the plain rice and Binagoongan rice. The Binagoongan Rice is stirred fried rice with pungent shrimp paste. Best paired with slices of ripe tomatoes and mangoes.

We don't really give a hoot about our precious diet and that is why most of our dishes are rich in carbohydrates, especially our pasta dishes.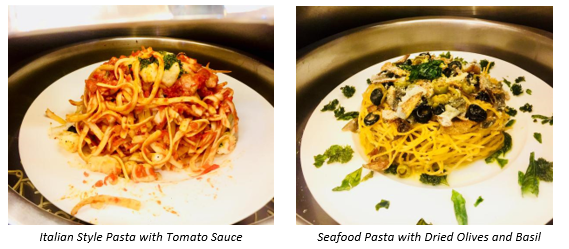 They have a wide variety of appetizers and desserts, in which we all enjoyed. So, if you are still waiting for other members in your group, you can start on their appetizers.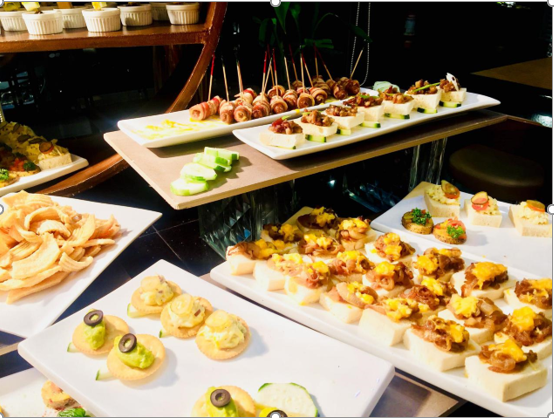 Assorted biscuits and slices of bread with caramelized onions. Longganisa wrapped in bacon.
Lastly, the dessert. Ooohh! For people with sweet tooth, they can call it their mini dessert haven. Also, not forgetting their awesome salad station.


The night ended with our stomach full and hearts filled with laughters as we shared a hearty dinner with the whole team and get to talk about anything other than our work.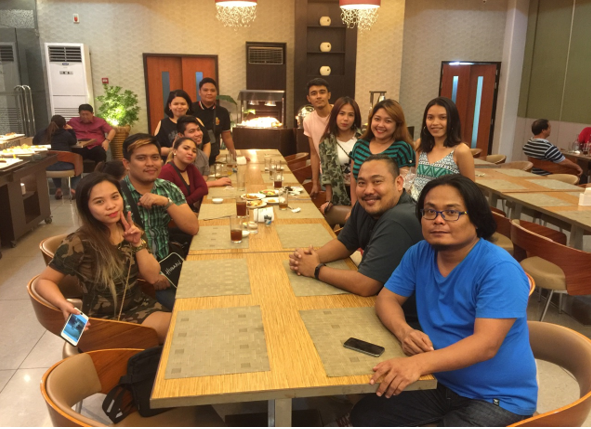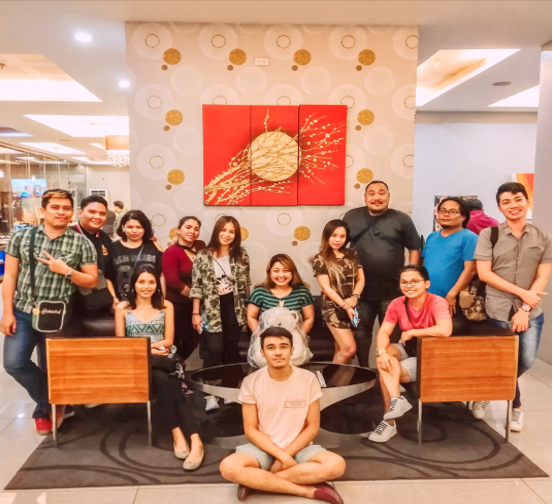 If indulging in too much food is a crime, we would, all, be in jail! HAHA!
It really, is a pleasure to have met these bunch and be working with them in Truegenics. I found myself a new family. Till the next Team Dinner.. Ciao!! 😉