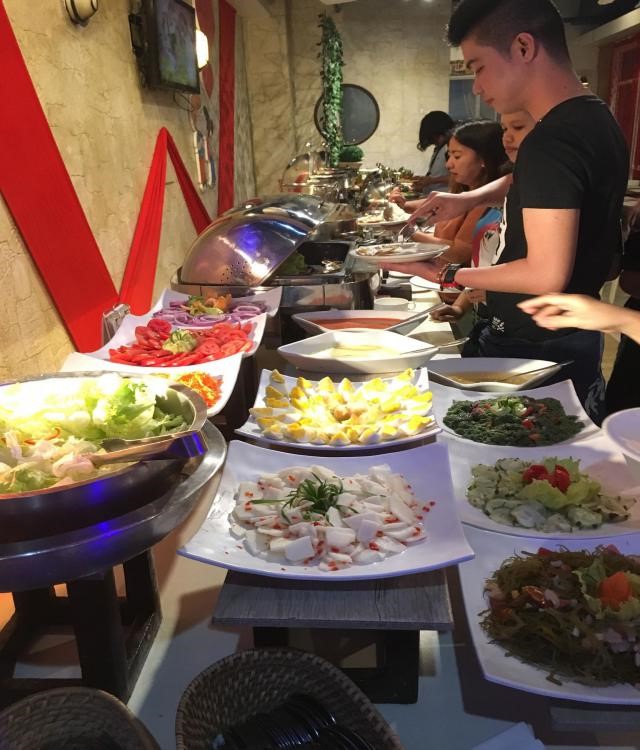 This love month, we decided to have our team dinner at The Port. Yes! The team were here last March. As they say, love is sweeter the second time around.
The Port offers a wide variety of food depending on the time of day you decide to take your buffets, be it breakfast, lunch or dinner.
Once we arrived at the restaurant, we didn't waste any time and conquered the buffet table.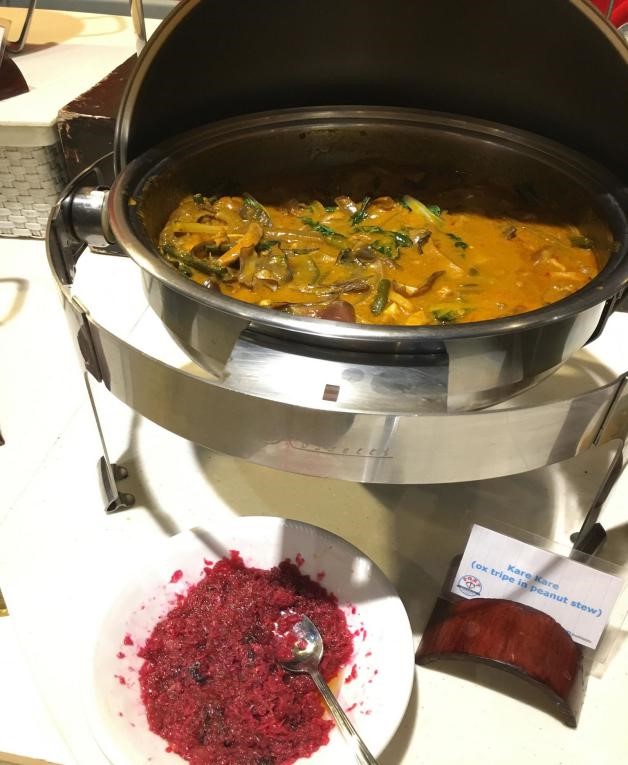 This is a dish called Kare-kare. It is a Filipino Classic stew traditionally made in oxtail, beef, pork hocks or tripe and vegetables such as eggplant, string beans. The dish is characterized by a hearty sauce colored yellow by annatto seeds and flavored with ground peanuts.
It is perfectly paired with Bagoong, a Philippine condiment partially or completely made of either fermented fish or krill with salt.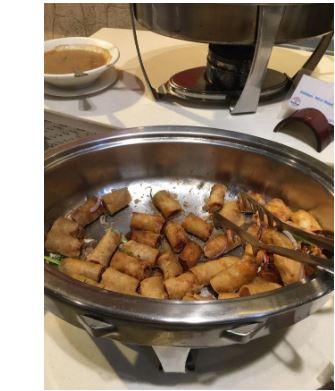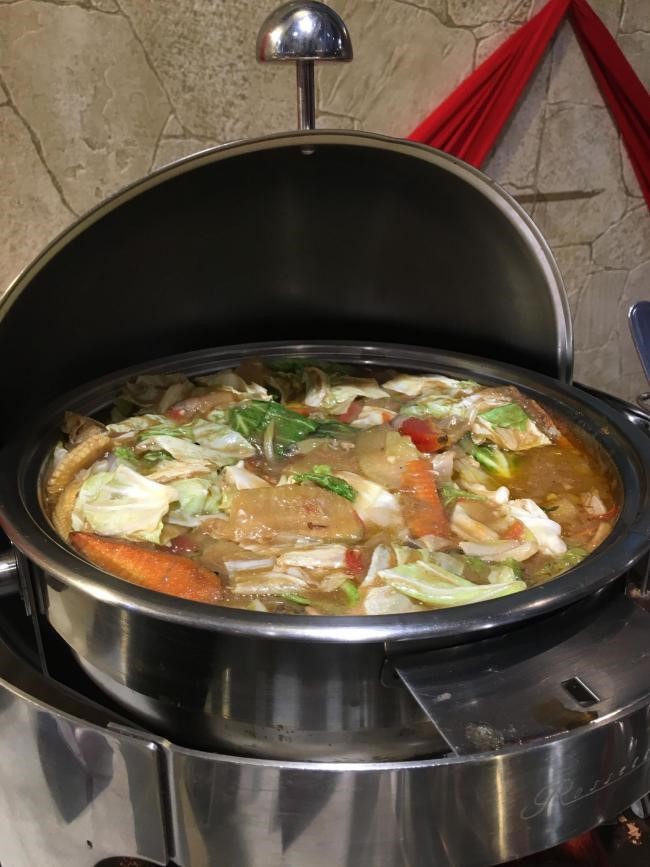 Spring rolls (on the left) are filled, rolled appetizers commonly found in South East Asia.
Chop Suey (on the right) is a stir-fried vegetable dish that is cooked with a variety of meat such as chicken and pork. Shrimp and seafood can also be added to add on to the flavor.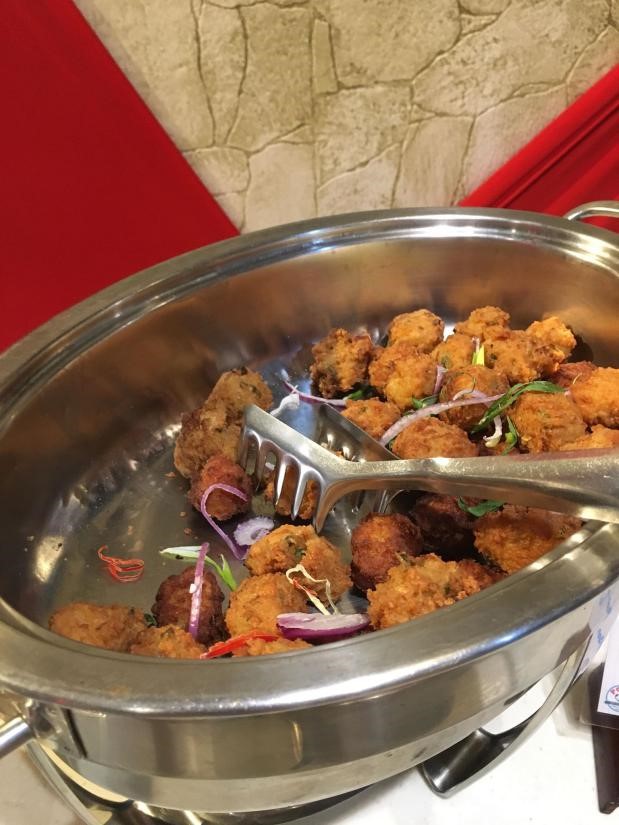 These are pork meat balls. In the Philippines, Filipino meatballs are called Bola-Bola. Traditionally, they are prepared by mixing the ground beef or pork (or combination) with onion, garlic, salt and pepper, soy sauce, eggs, flour or breadcrumbs.
All these dishes are comforting to us and we never fail to have them on birthdays, fiestas and any other special occasions at home.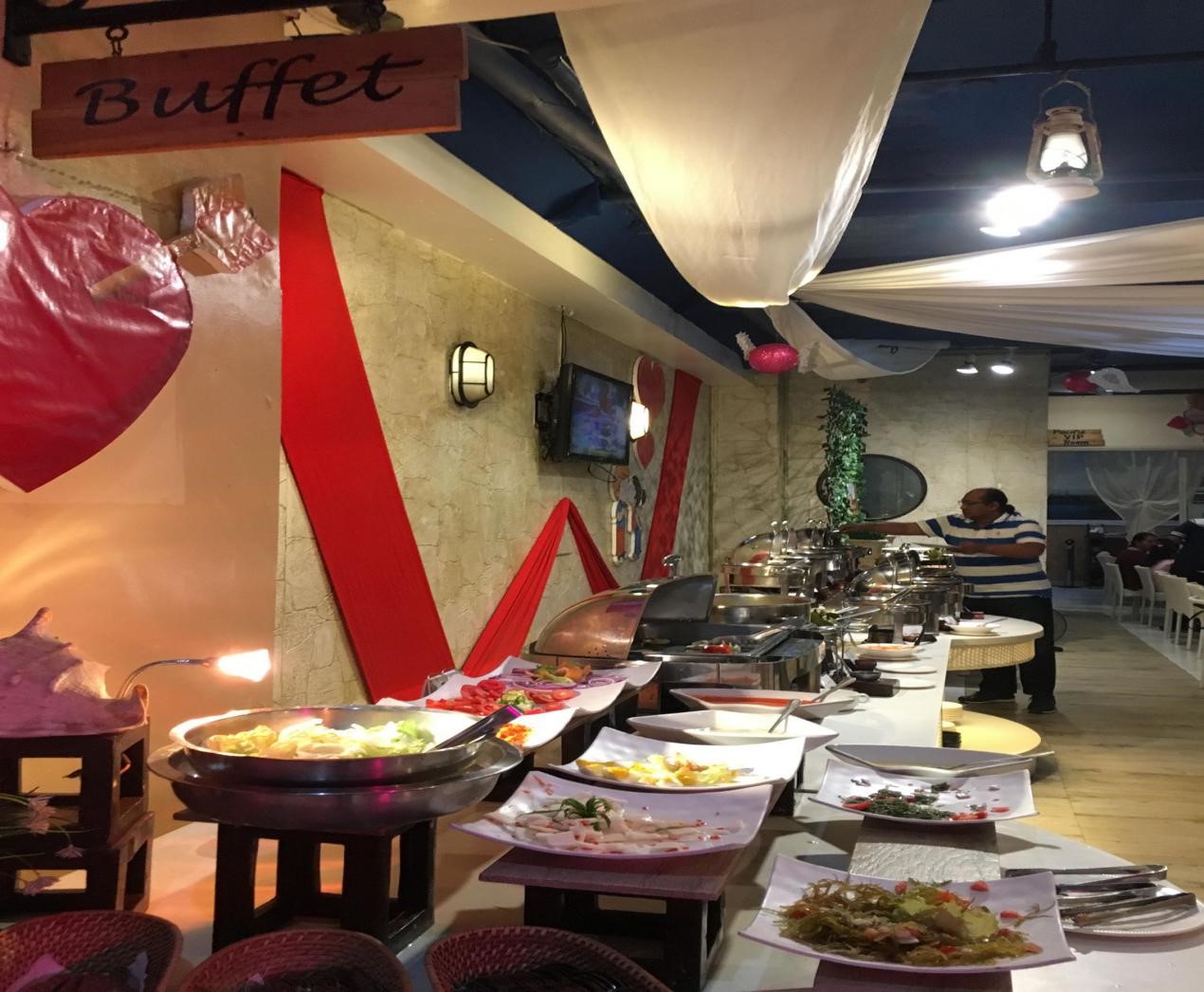 The place looked (deceptively) peaceful–that's because we were busy munching at our tables and getting ready for another round.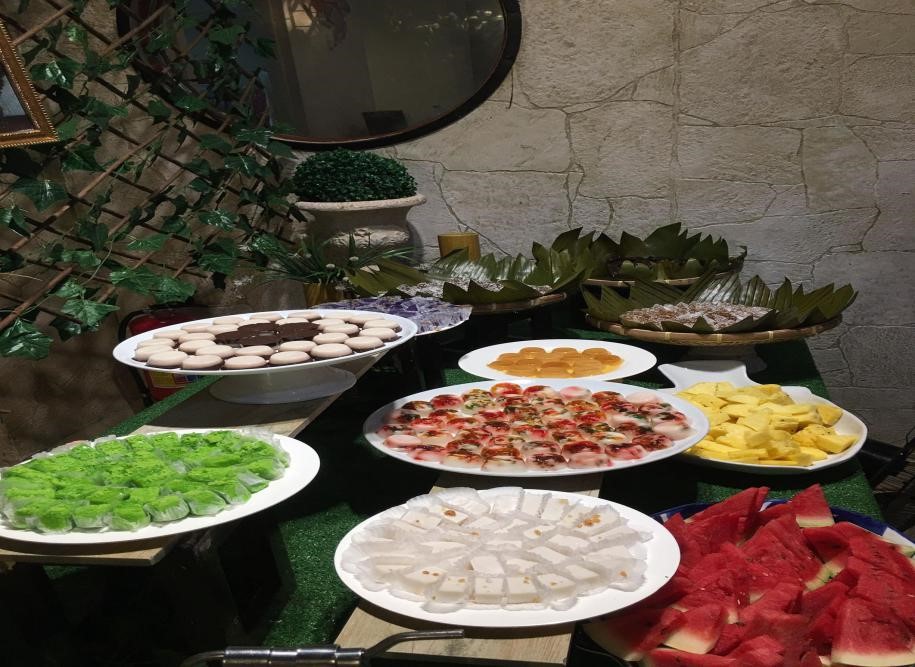 The dessert table looks heavenly, but that didn't stop us in getting as much as we can fit in our bellies.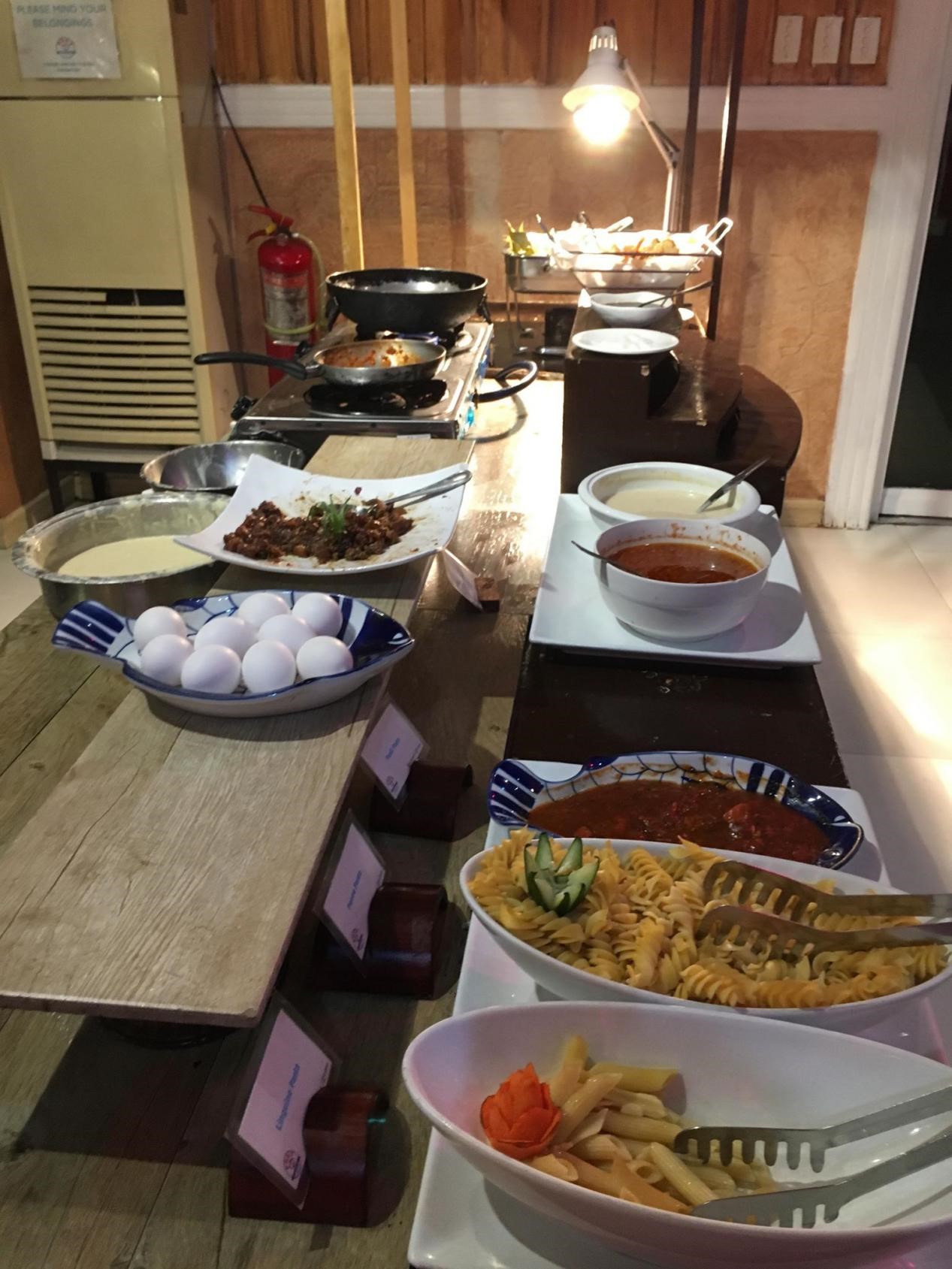 This is the restaurant's pasta and sisig station. Sisig is a Filipino dish made with parts of pig head and chicken liver, seasoned with onion, calamansi, chili peppers—it tastes much better than it sounds, especially when paired with a bottle of ice-cold beer!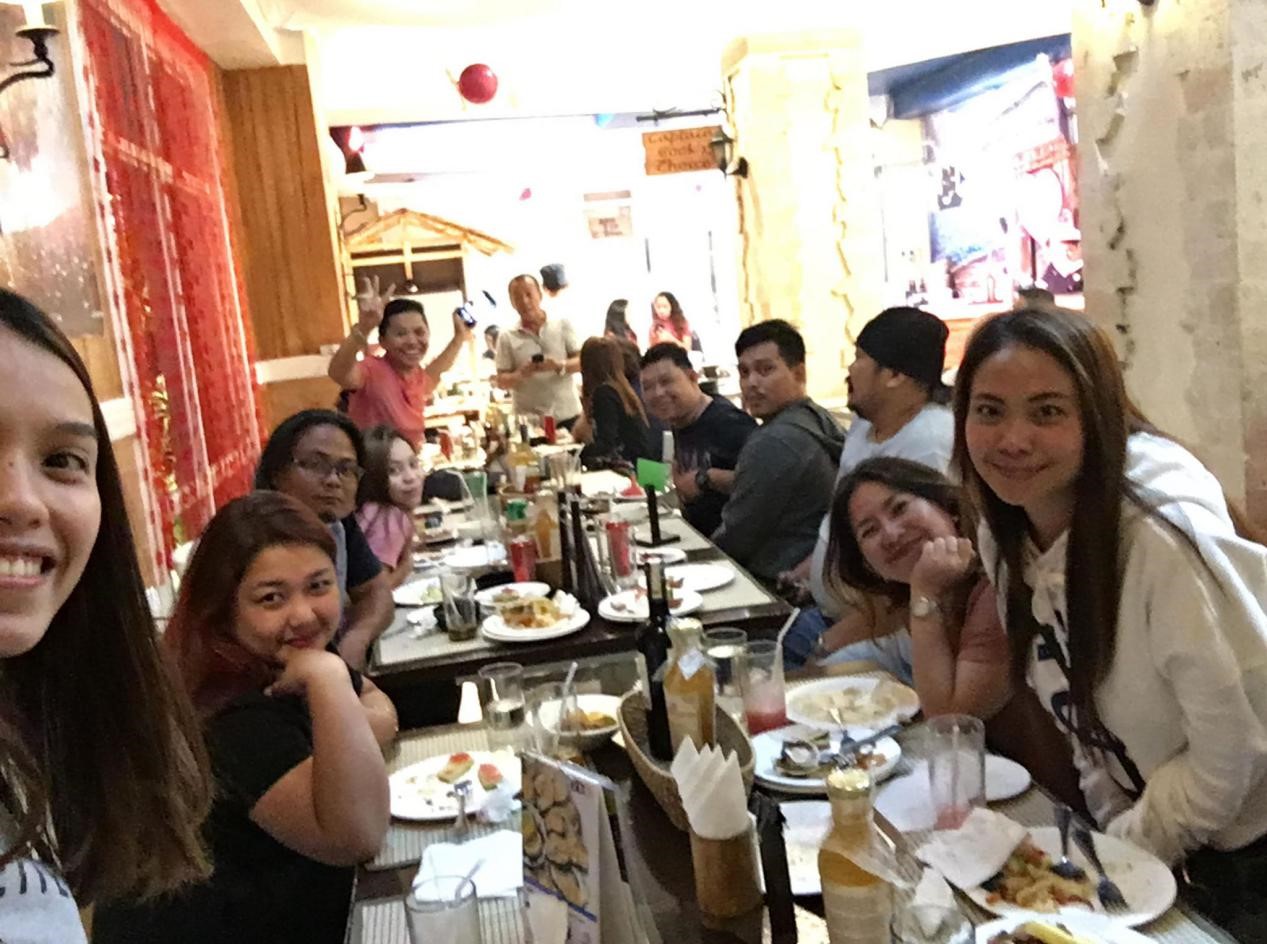 Another hearty meal shared with the entire team with hilarious moments. It's times like these that we get to catch up and be silly around one another, instead of being fully focused at work. 'Til next time!