This month we were at Kiseki in Orchard Central for our company lunch, where we gorged ourselves on Japanese cuisine, all-you-can-eat style.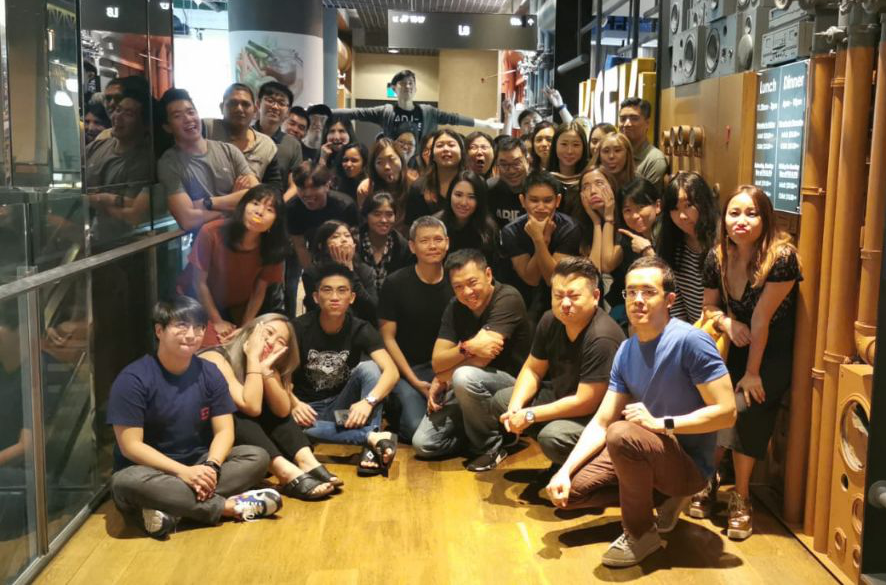 We blocked the pathway to the bathroom for some annoyed patrons just to take this picture…oops!
There was an abundance of fresh salmon sashimi, assorted tempura (seafood or vegetables deep-fried in batter), sushi, robatayaki (Japanese grilled foods), nabemono (hotpot), yakitori (skewered meats & vegetables), and a whole lot more.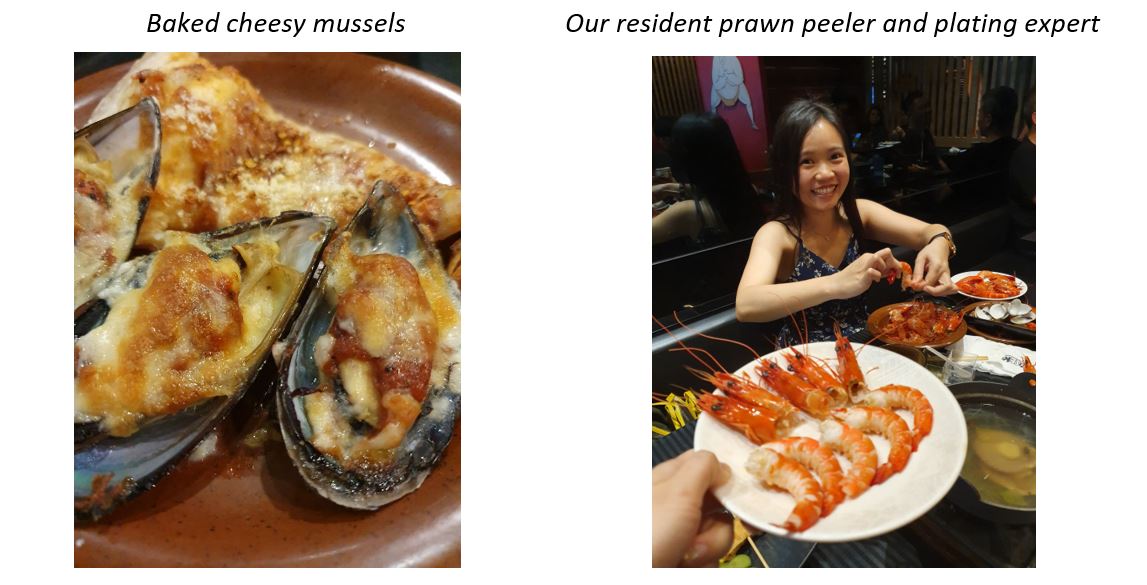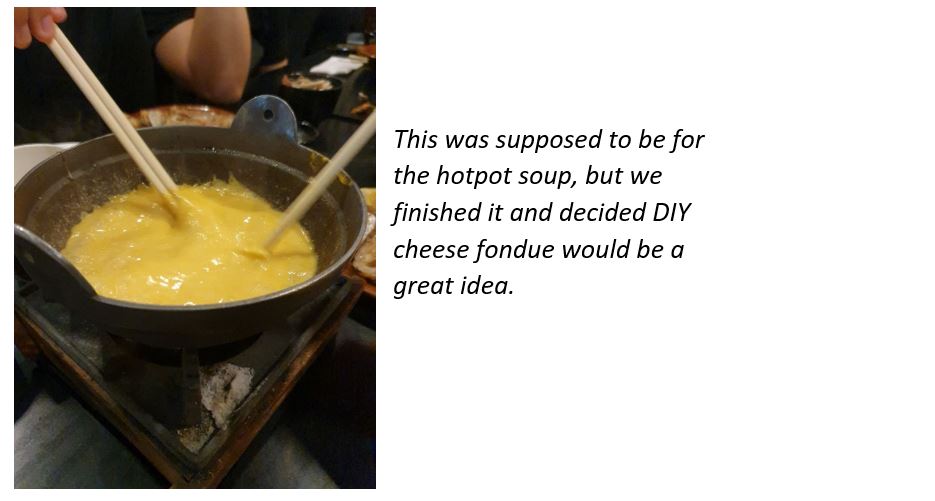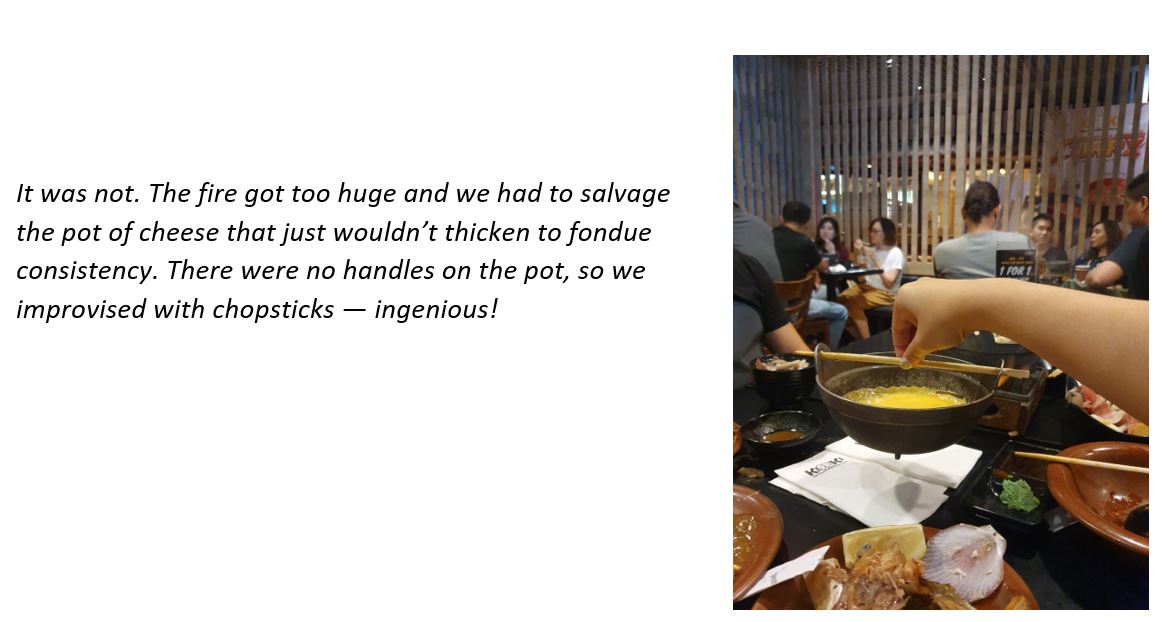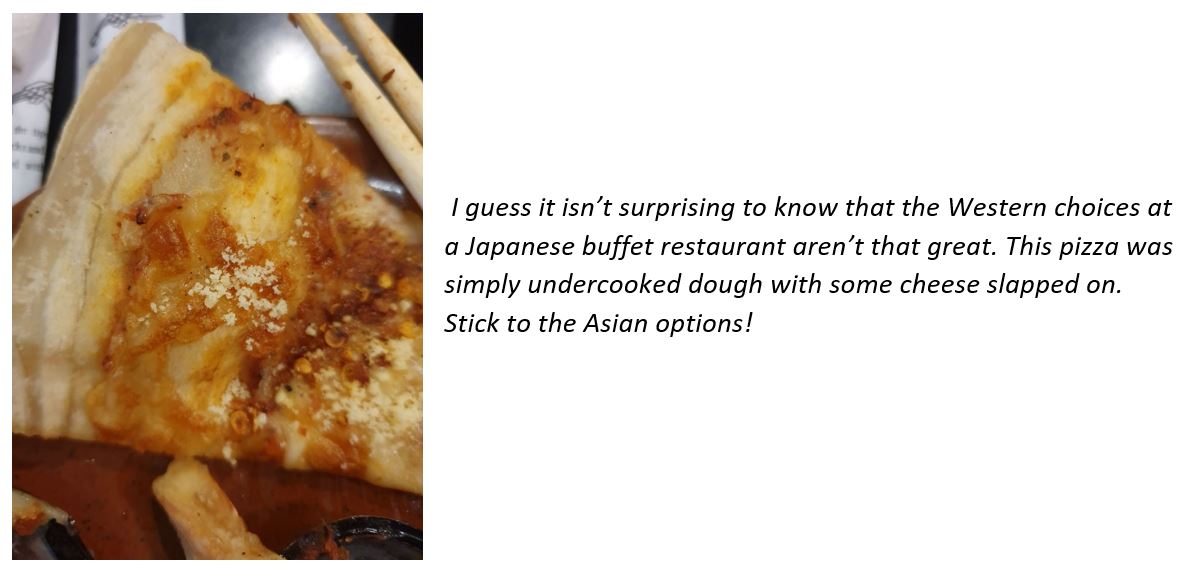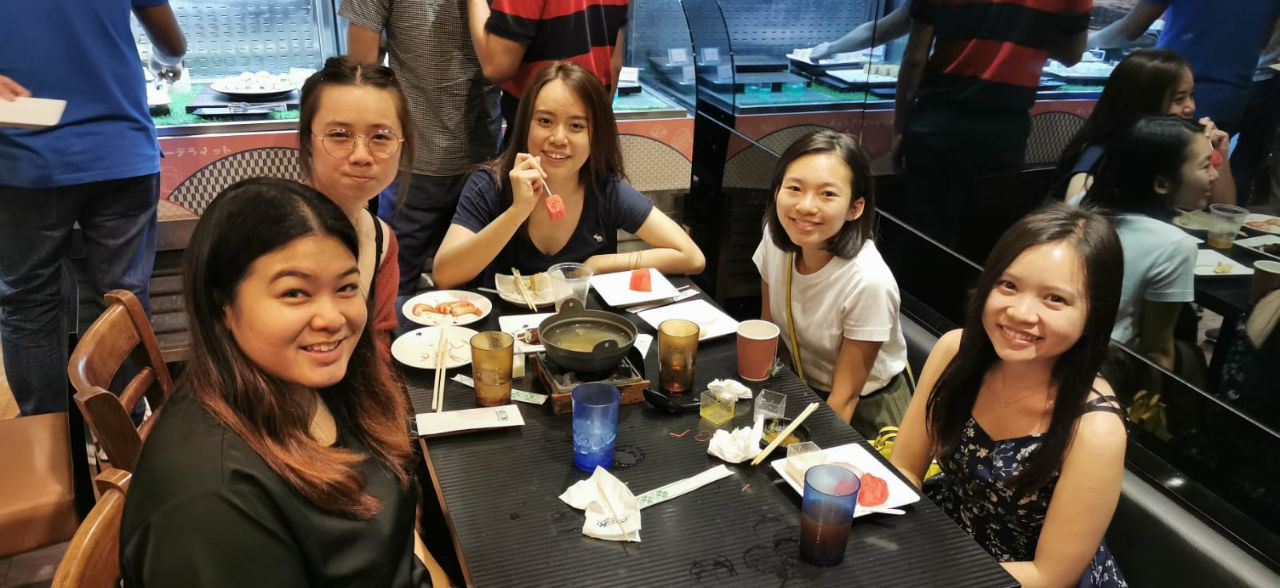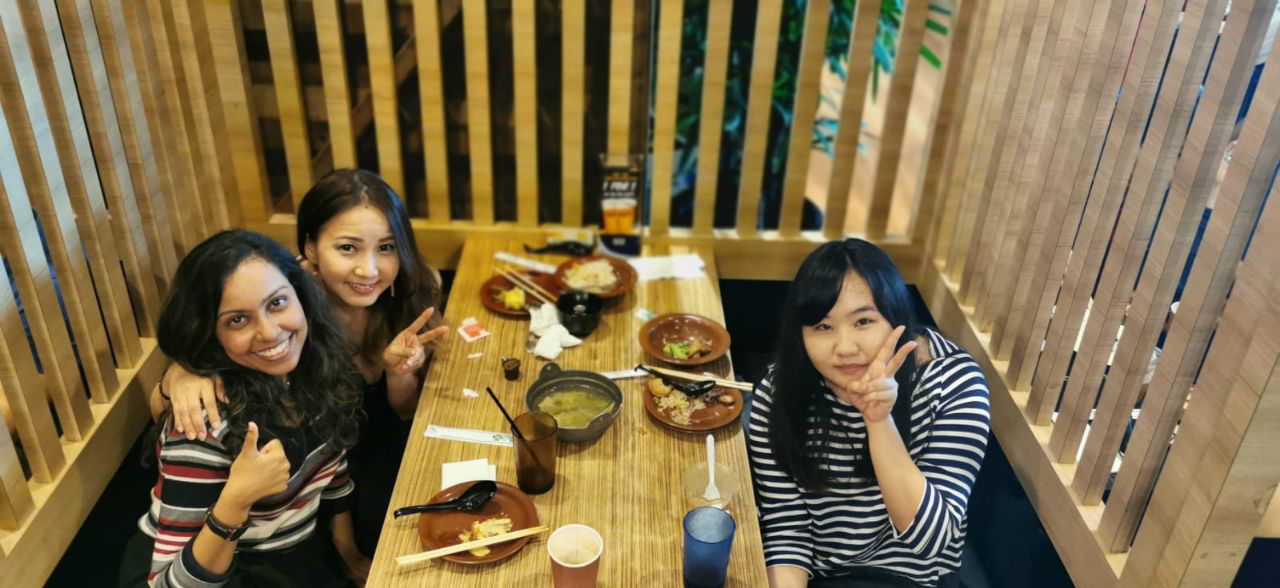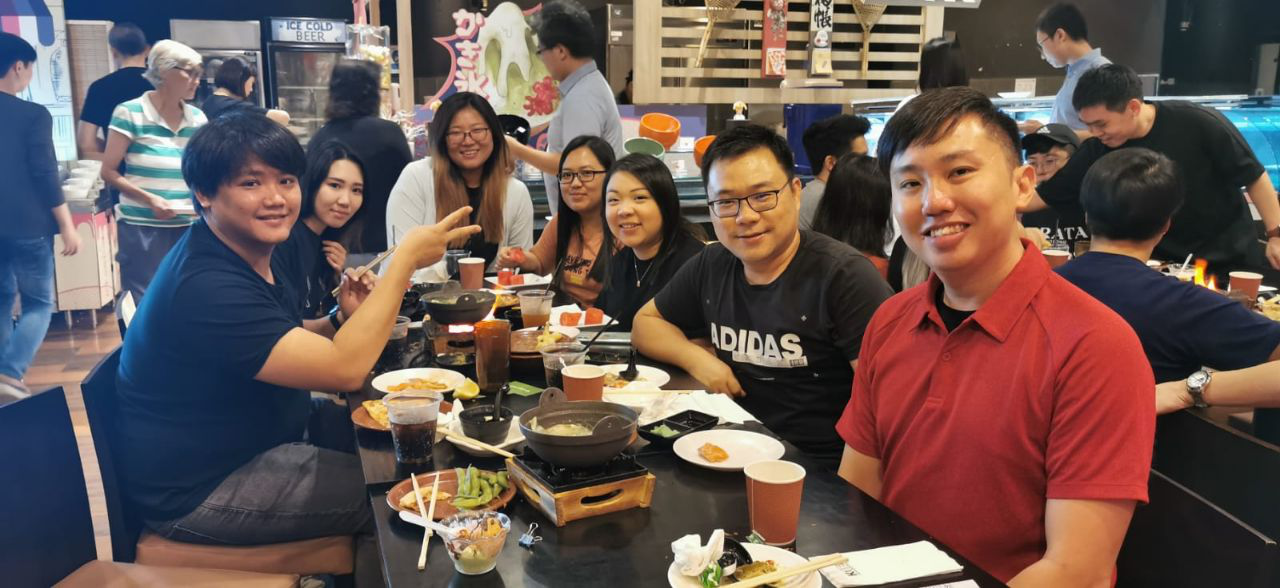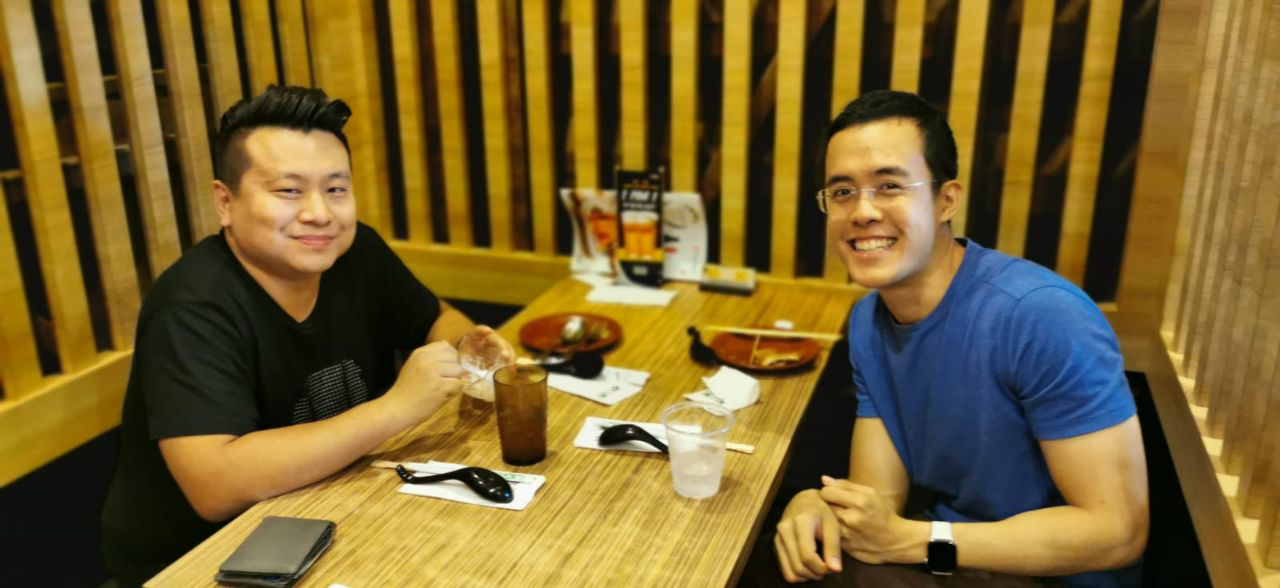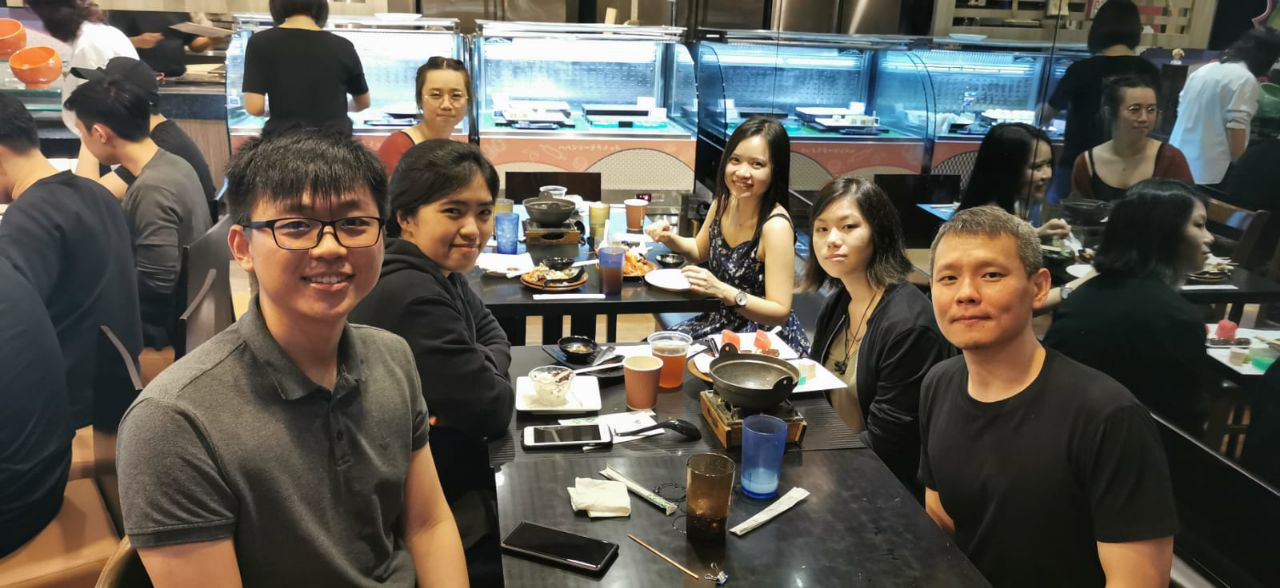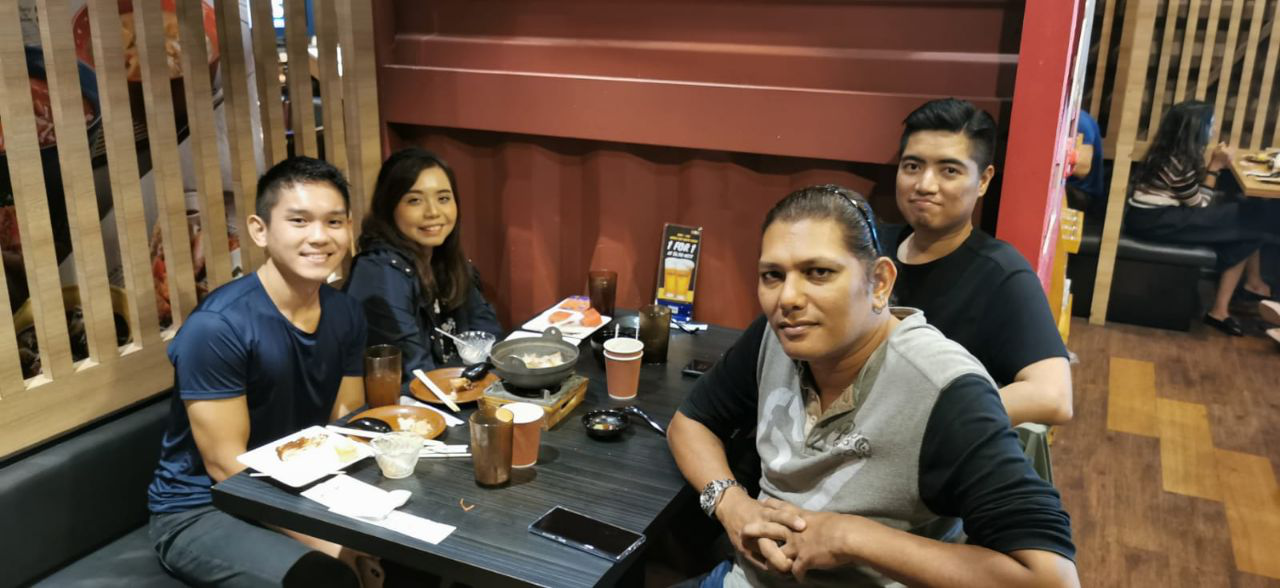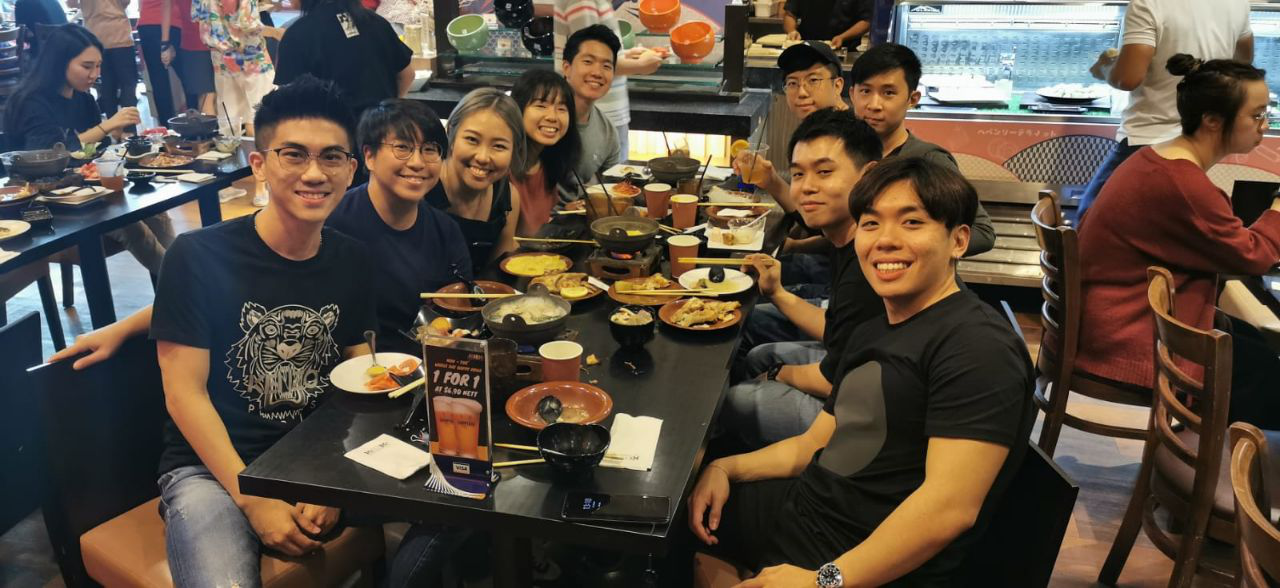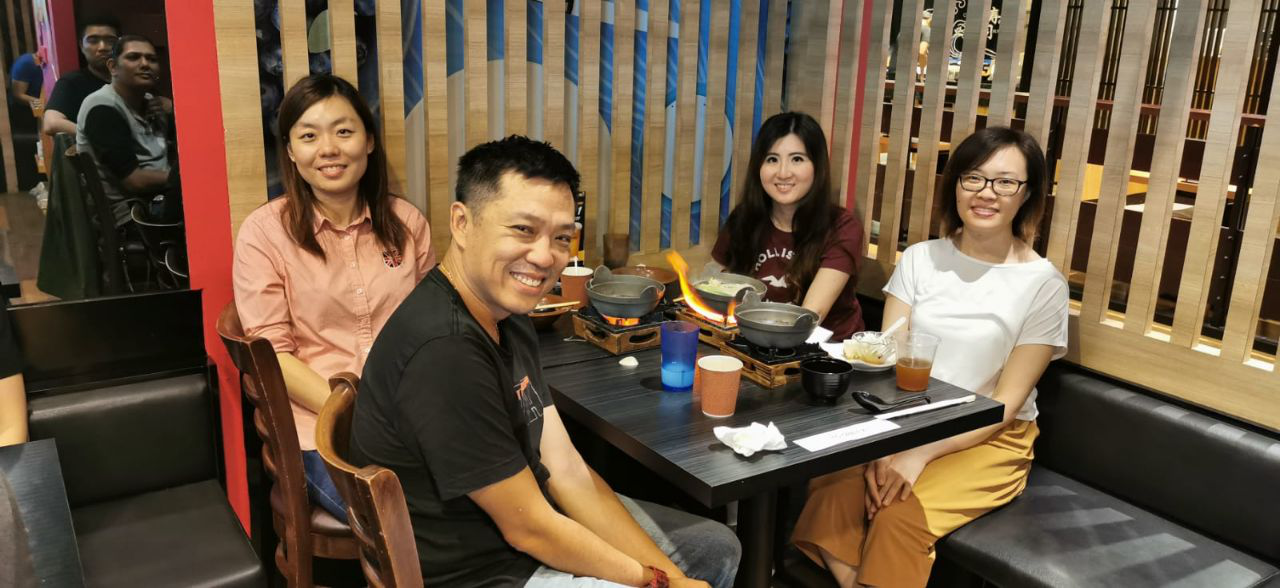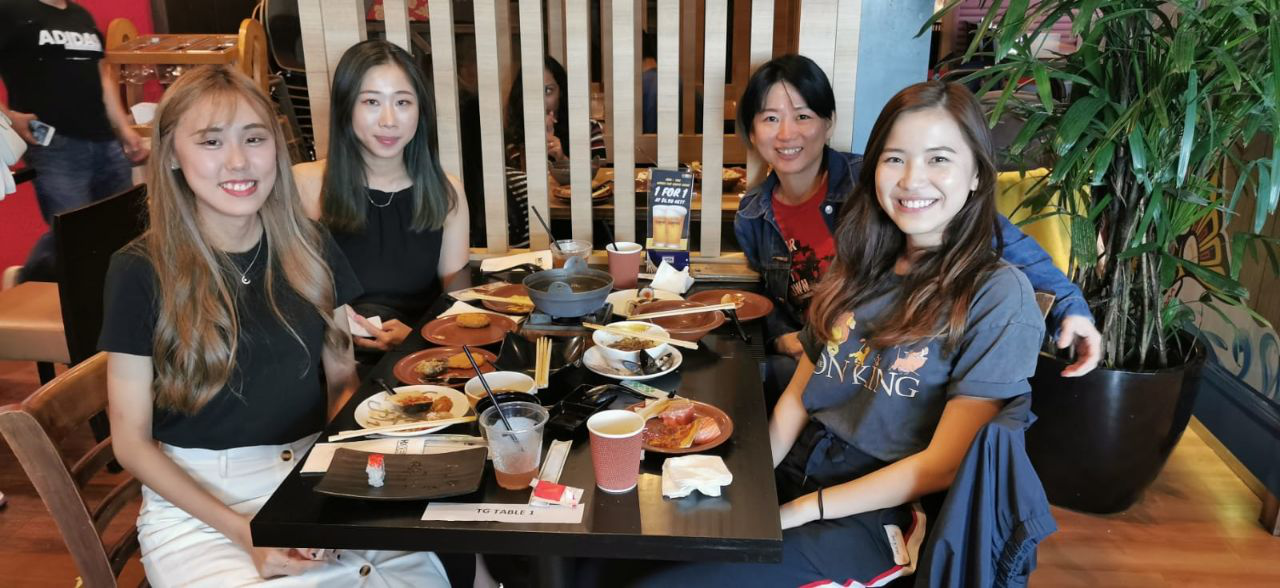 All in all, it was a fantastic lunch, the bustling center of town, and really pumped up our spirits for Friday night. Till the next one!