It's officially 2019 – which means the new rounds of birthdays have officially begun! (and so has the numerous assortment of cakes :D)
We had our resident ang-moh, Jet, kick the year off with 2 cakes just for him.
(Alex was supposed to join in but had a last-minute MC. We can't let him in on this yet, though – we've got another 'surprise' lined up for him coming soon :P)
We're not complaining, of course – more cake for us!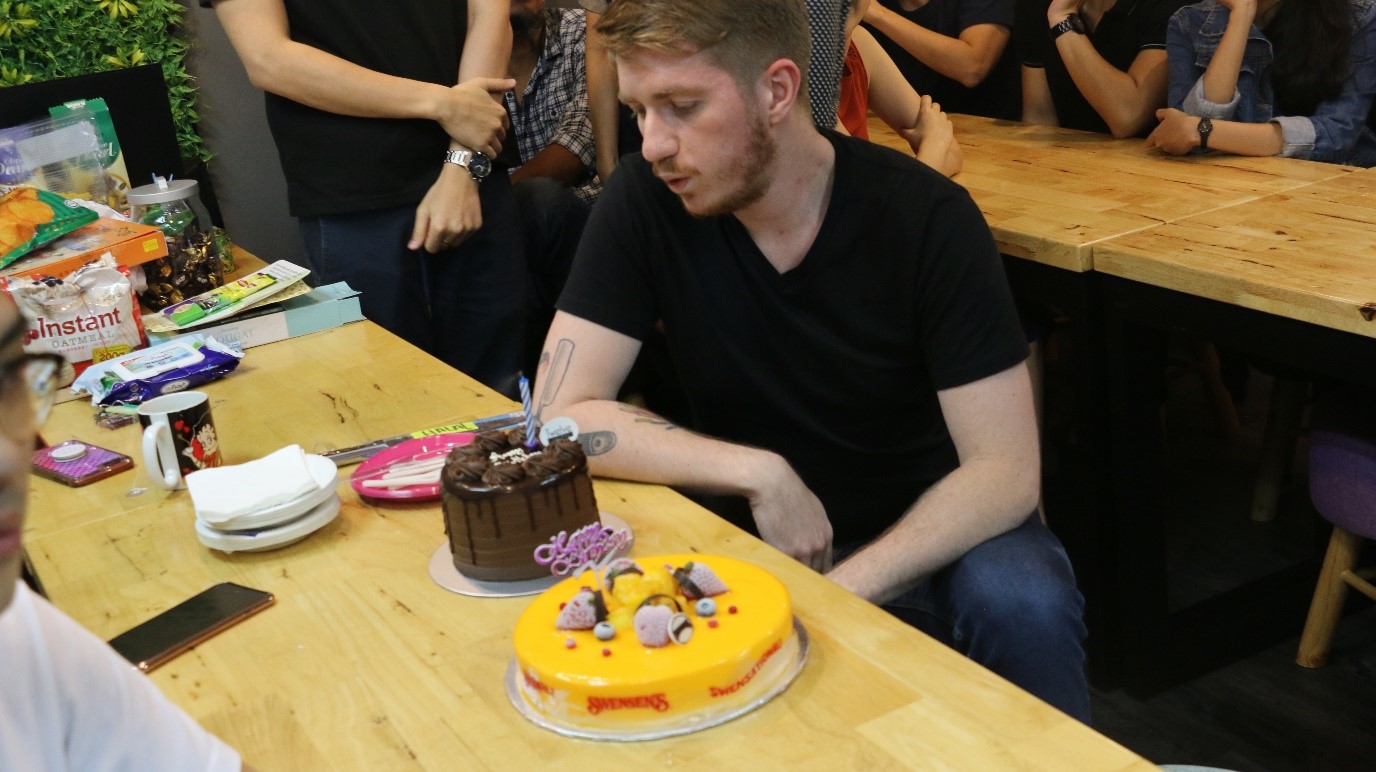 Us setting the tone for the rest of the year: