It's that time when silver bells ring, the colorful lights sparkle, and the angels sing. It's everyone's favorite season of the year: Christmas! The team indulged in the occasion with a sumptuous dinner.
With everyone agreeing to wear black, we celebrated the moment with a dinner buffet at Feria in Radisson Blu, a 5-star hotel located just beside SM City Cebu. Aside from their classy amenities, we also love their warm and welcoming staff. They always greet you with a smile 🙂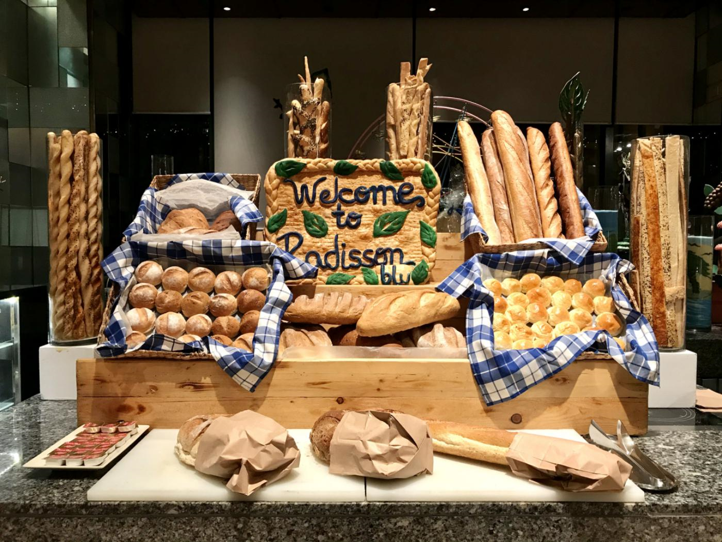 A warm welcome at their bread station

 In terms of ambiance and decor, you can expect to be completely wowed! Floor-to-ceiling windows give panoramic views of the facilities. If you have a meeting or party, you can even take it to VIP levels by holding it in their clear-walled private rooms
The restaurant offers a wide range of international cuisines – offering Filipino, Chinese and Continental options, with a wide selection of pastas, salads, noodles, pastries, rice meals and delectable desserts.

From left to right: Tandoori chicken, Lamb Seekh Kebab (Halal), Aloo Pakora

Craving for a warm noodle soup? You can choose from a variety of ingredients and cook it yourself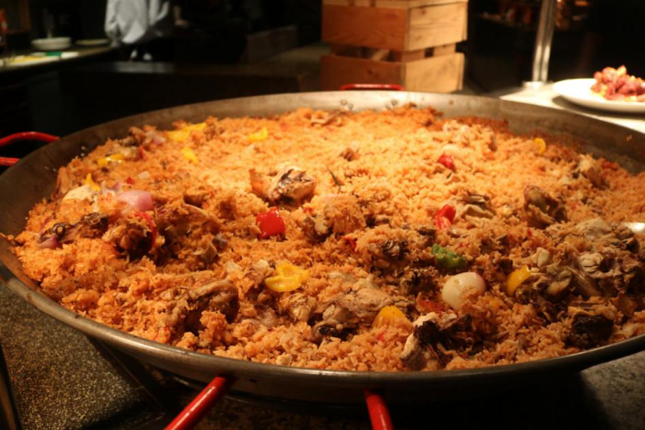 They now have a Mediterranean station where you can help yourselves to home-made paella

'Tis the sweetest moment you just can't miss!
Of course, we could not end the night without our mandatory group selfie (all dressed for the occasion):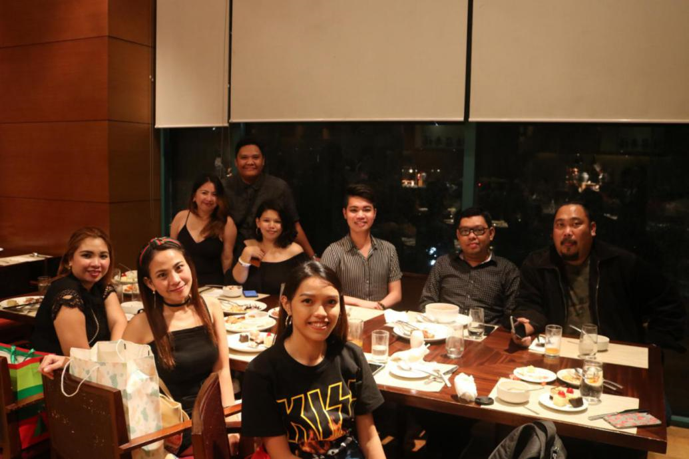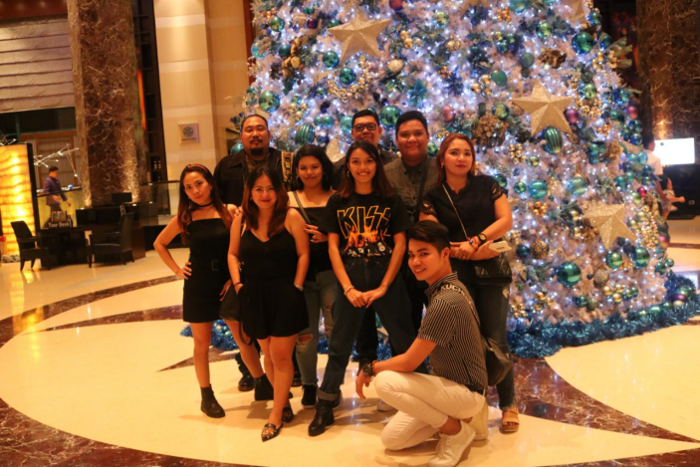 We rock!