"A little lemon juice makes everything better". This is definitely the perfect way to describe last night's team dinner as we went to LéMon at Golden Prince Hotel & Suites, just a few minutes walk from Cebu Business Center. All of us agreed that it is the best restaurant to choose from our list, as we have seen great reviews from other people who have been there before.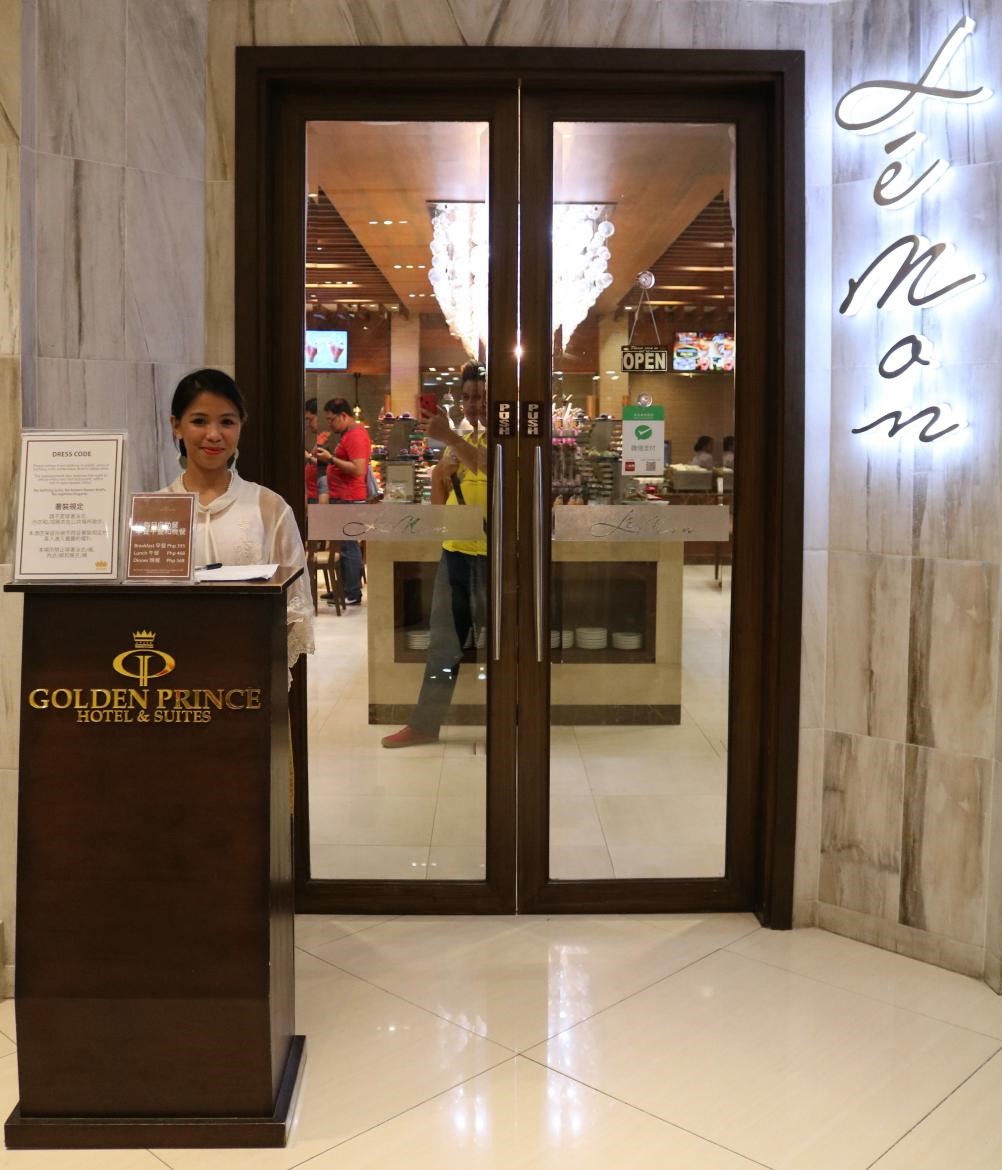 We were all welcomed with the most genuine smile from the very friendly staff of LéMon.
The night was all fun and enjoyment. Everyone was busy taking selfies and some taking pictures of what they're eating and will then be posted through social media simply because Instagram is life. Aside from the monthly team dinner, we are also celebrating the regularization of seven of our newly hired colleagues. We can all say that the previous months of patience and hard work have finally paid off. It was definitely a night for them to remember.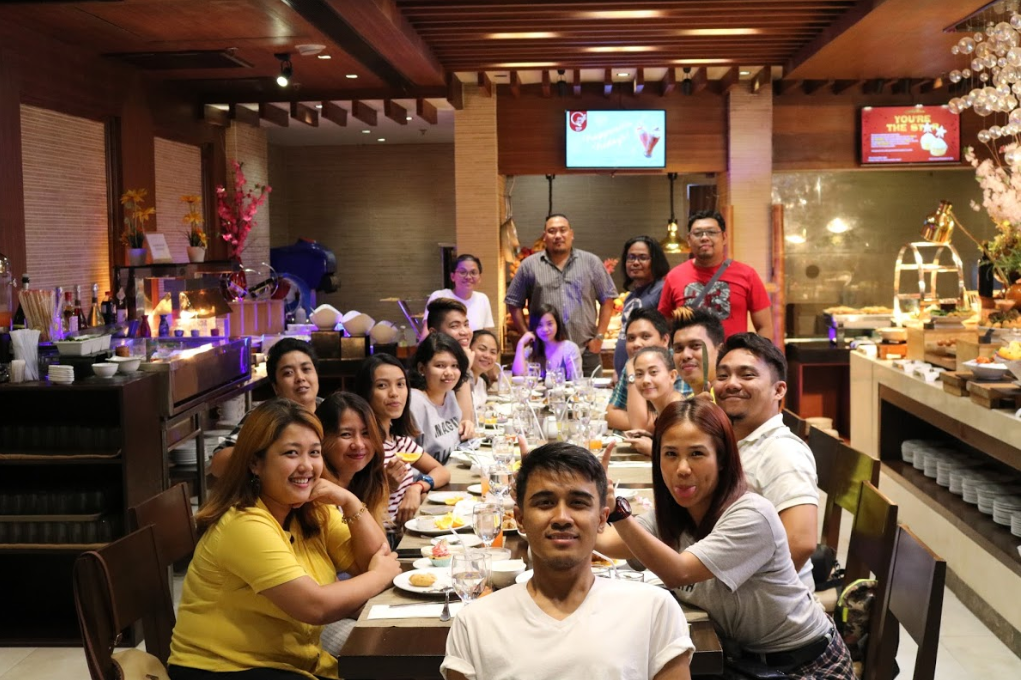 Dinner is better when we eat together
We did not expect this place to have a very homey feeling. As we are sitting on a long table sharing laughs and stories, like how most Filipino family does it, we were overwhelmed with different types of cuisine from local Filipino dishes such as Beef Salpicao and Humba (Cebuano version of Adobo), to the freshness of Sushi and crispy Tonkatsu of Japan, the al dente fettucine, penne and linguine pasta poured with three kinds of mother sauces and oozing with cheese of Italy, and a lot more!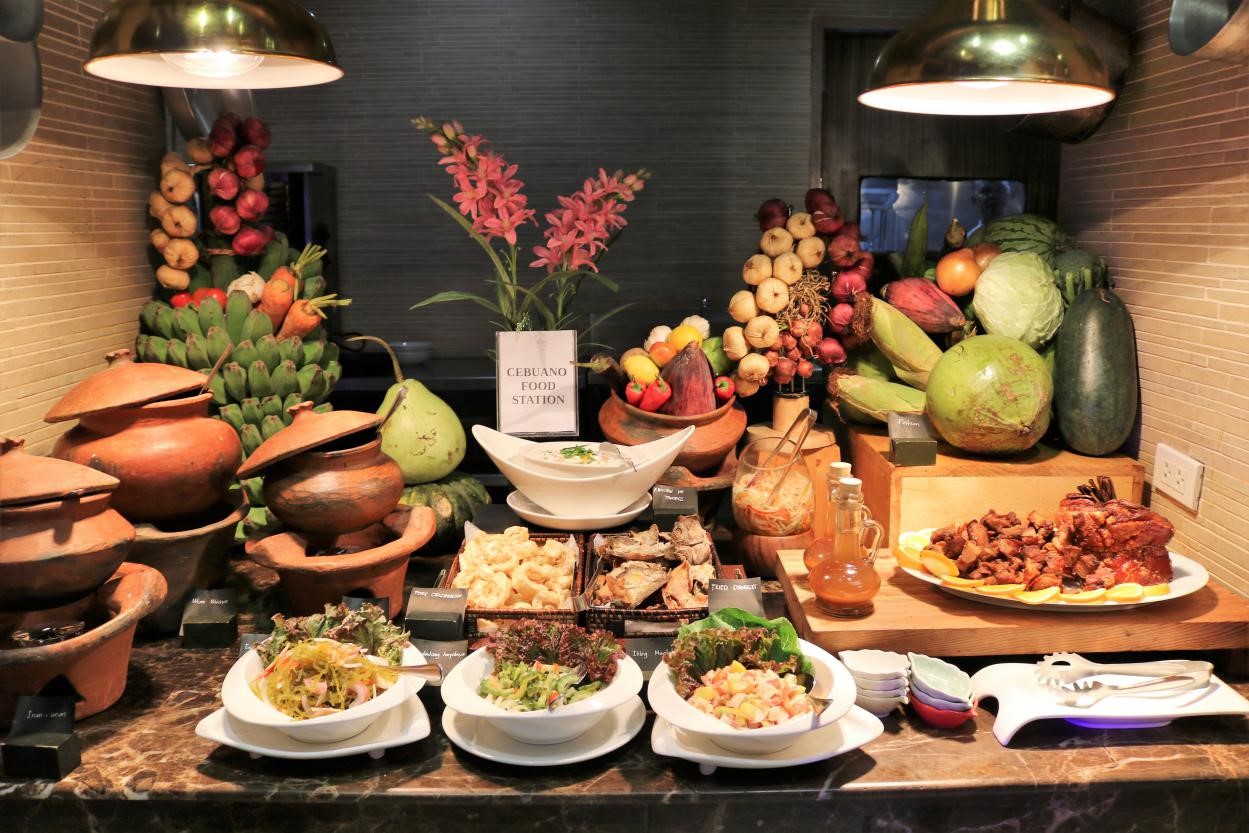 Nothing beats the taste of traditional Filipino cuisine.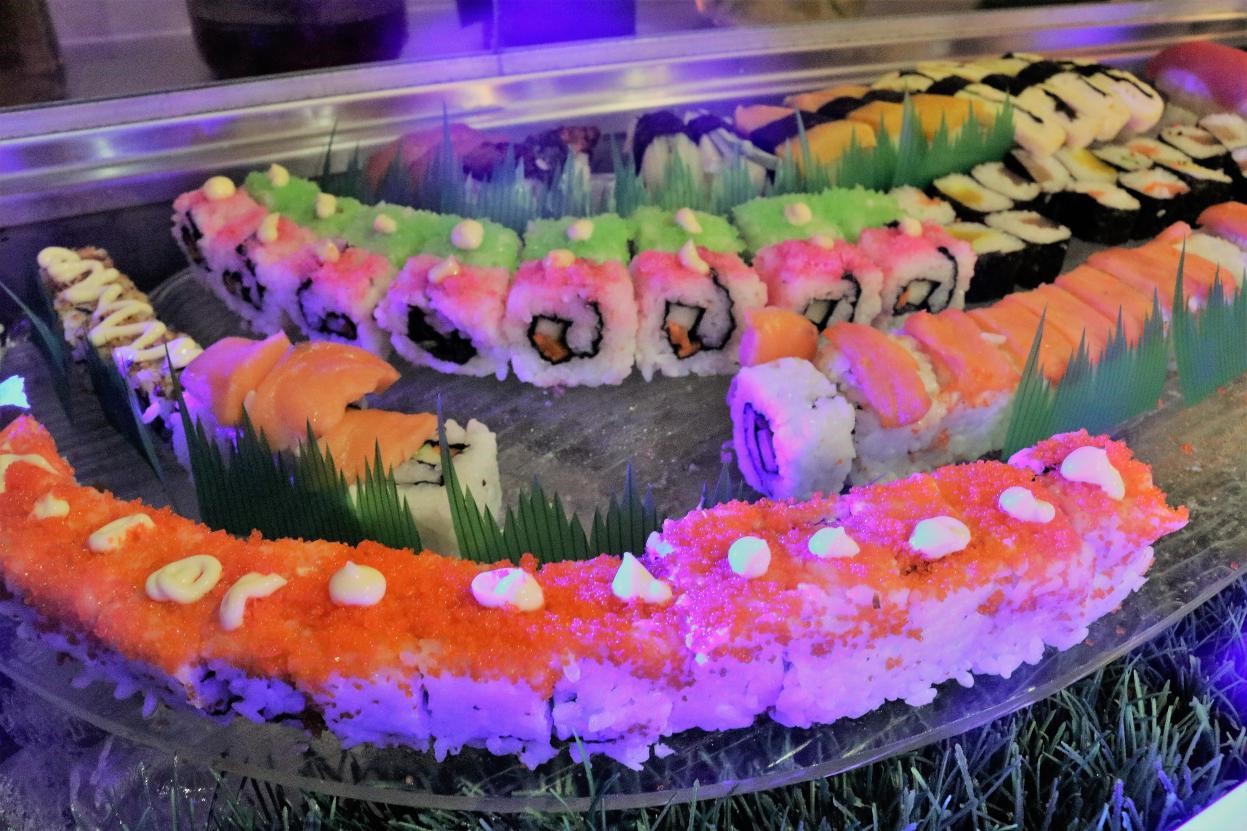 Sachi and Billie were drooling just by looking at these Sushi.
Aside from having a buffet style service where you can just take as much food as you want, you can also ask them to grill some of the fresh meat and seafood they have. This is like a mix of Harold's Hotel and Kogi-Q in one. It was more than enough to satisfy our palettes as the food have so much flavor and different texture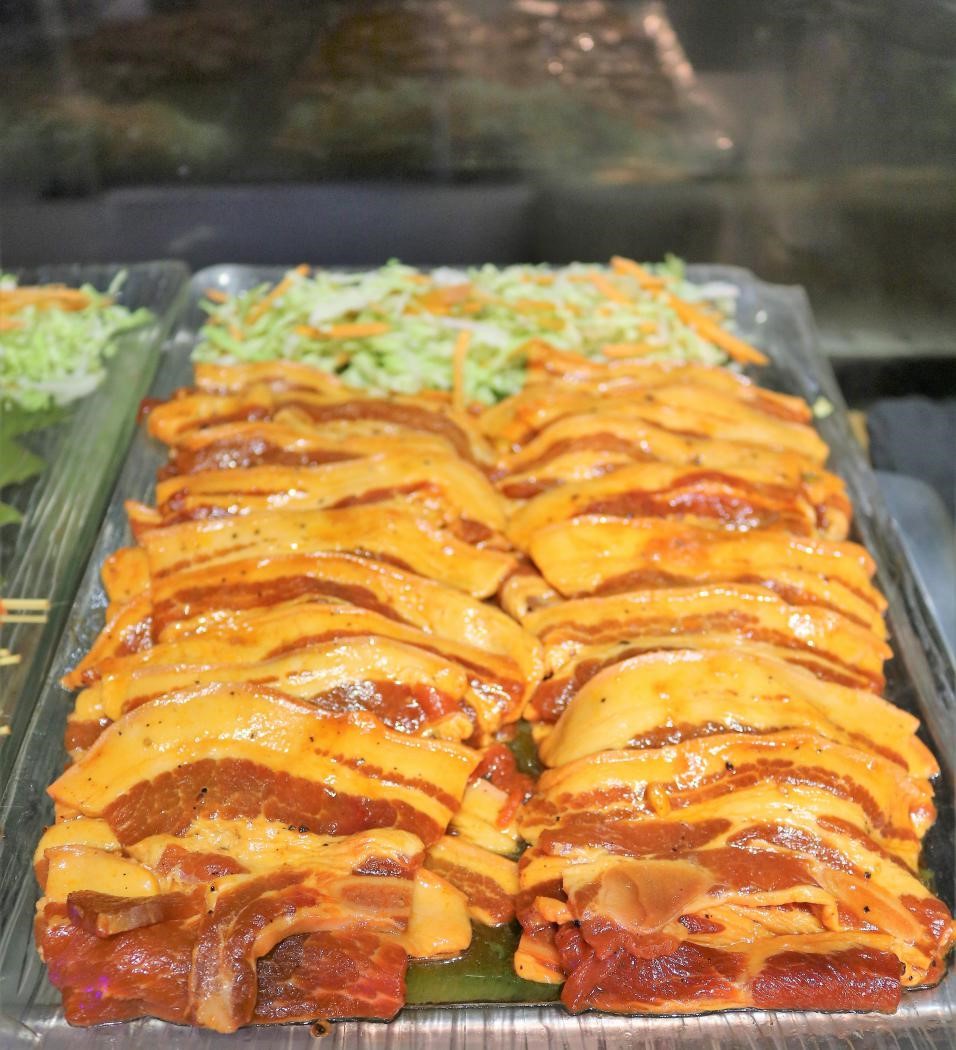 You can't buy happiness but you can certainly barbecue and that's kind of the same thing.
For some of us who have a sweet tooth, LéMon is a little piece of heaven on earth. They serve the best pastries you can ever imagine. They also serve local Filipino side dishes like Maja Blanca and Kutsinta. And the best part of it is that you can create your very own Salad and Halo-Halo. Halo-Halo is a mix of crushed ice, ice cream, fresh milk, tapioca, gelatin, leche flan (pudding) with lots of fruits.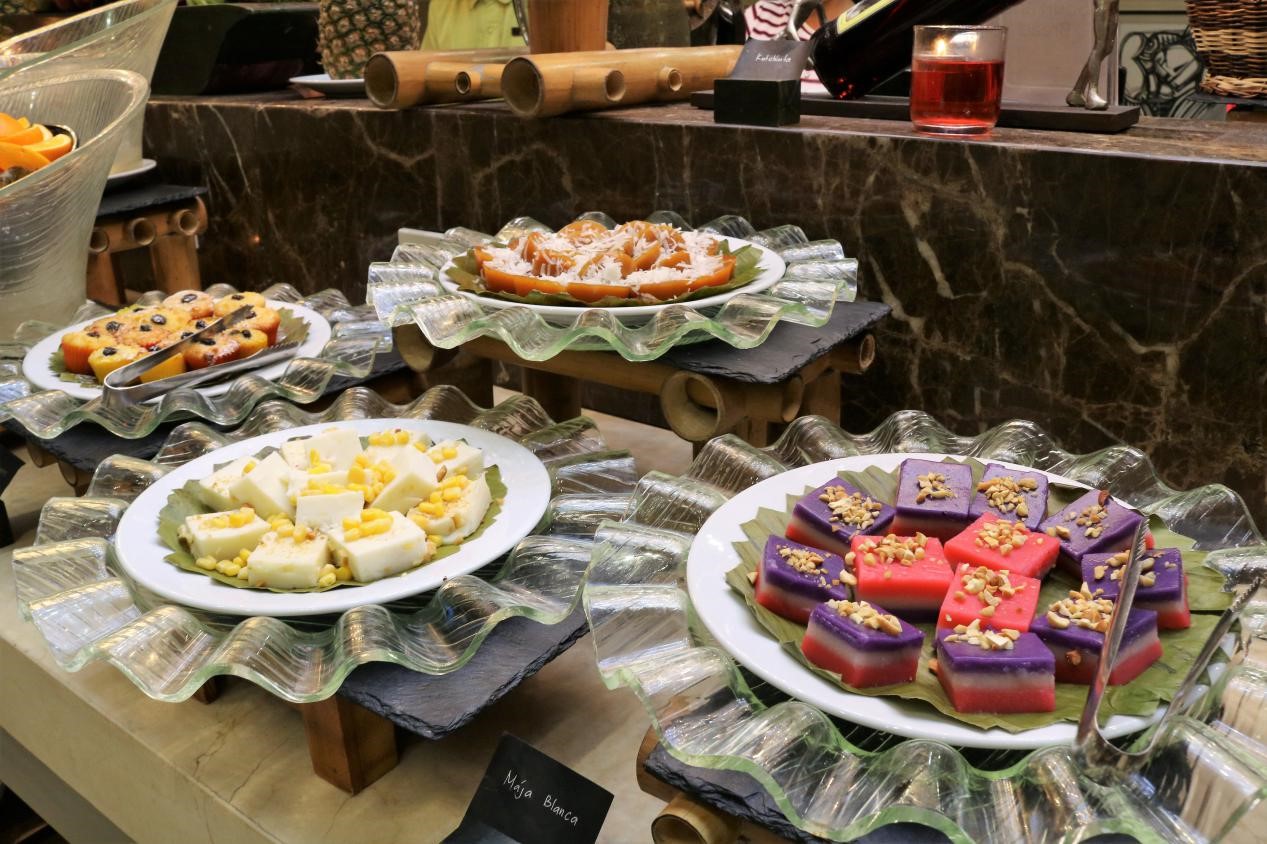 When we looked at these, we can only think of how great our childhood has become.
Overall, it was a fun and satisfying experience for food lovers like us. There is definitely nothing better than enjoying great food with great people.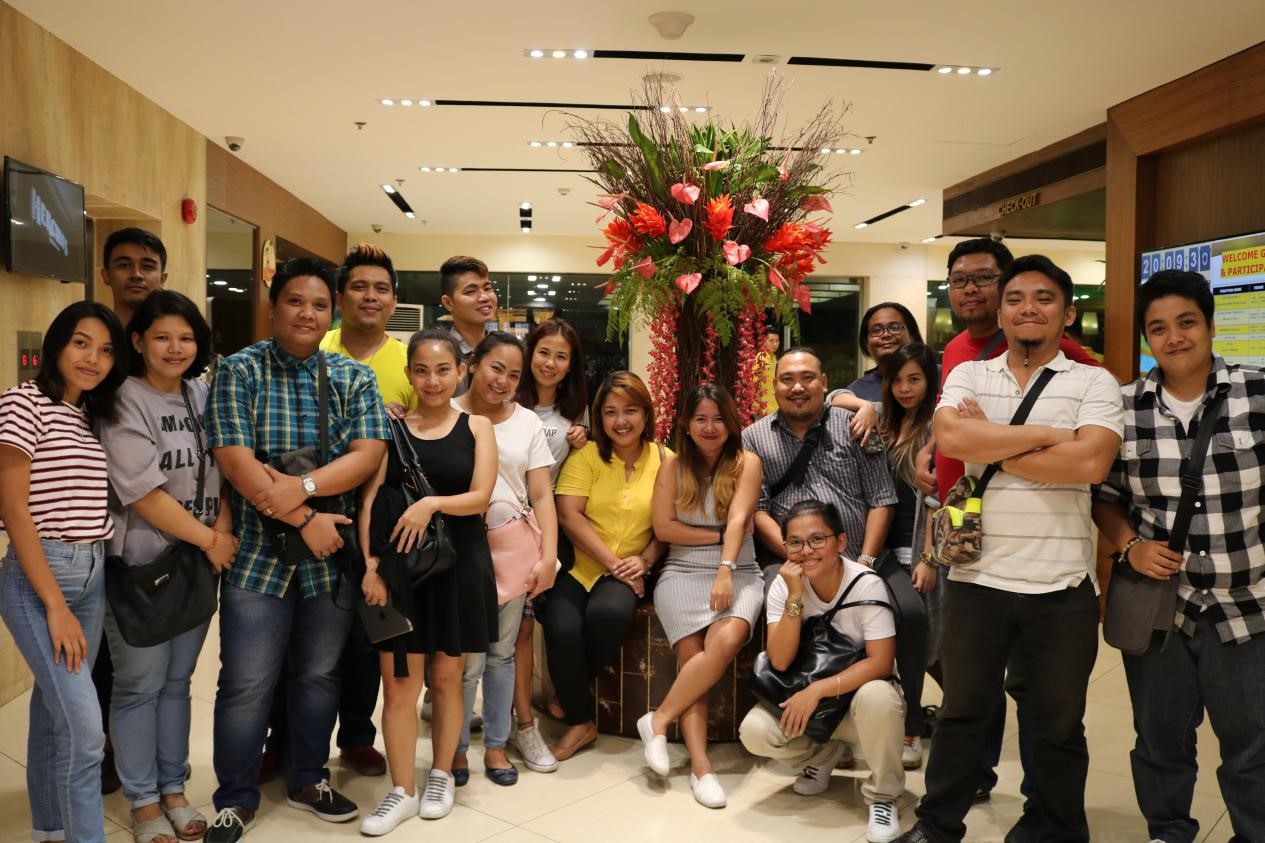 We will never end the night without a family picture and each one of us just keeps getting fatter and fatter.