Everyone anticipated the arrival of 17th April. That was a day when our monthly company lunch merged with our quarterly outing, which was to say it was a short work day for everyone at Truegenics.
As excited as students going on an excursion, we practically pranced our way to 18 Chefs – the destination for this month's lunch. We were a big group, but with the ruthless organizing skills of our HR team, we were seated at our tables in no time.
With new additions to Team Truegenics, our seating arrangement, like these cozy booths, gave us a chance to introduce ourselves.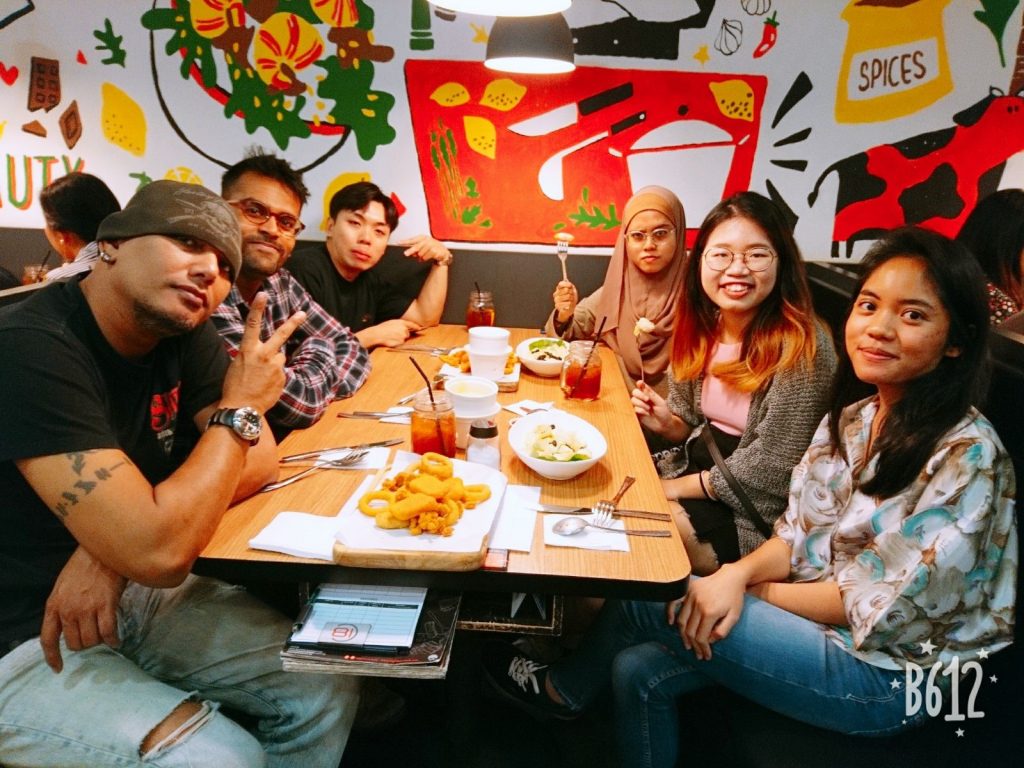 Biker-cool Wayne made everyone sharing the table with him looked tame.
Food was soon served, which was a good thing because all that chattering made us hungry! We filled ourselves with carrot soup, cheese fondue, steaks with fried rice, pasta, and brownies. It didn't take long for our stuffed stomachs to groan in protest.
We'd have continued to eat, except it would be such a pity if we don't have the stomach space for the next scheduled activity. So, we licked our plates clean, picked up our bags, and proceeded to the bus-stop where our pre-booked coaches will pick us up.
As we boarded the bus one by one, memories of school excursions came flooding back. Where were we headed to? What would we do? The anticipation and excitement was palpable!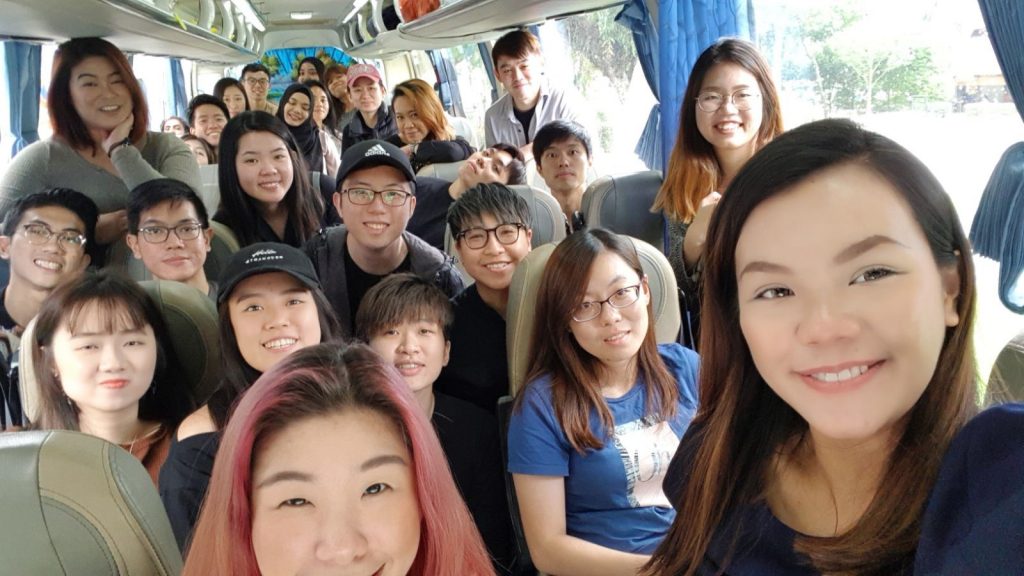 But an excursion isn't complete without a we-fie, so everyone on Bus #2 said 'Hi!'
As the coach pulled to a stop outside a shop named Ice-cream Chefs, we hoped down the bus and readied ourselves for an ice-cream making workshop. Our humorous instructor, Tom, introduced us to the world of frozen delights and taught us the basics of pasteurizing.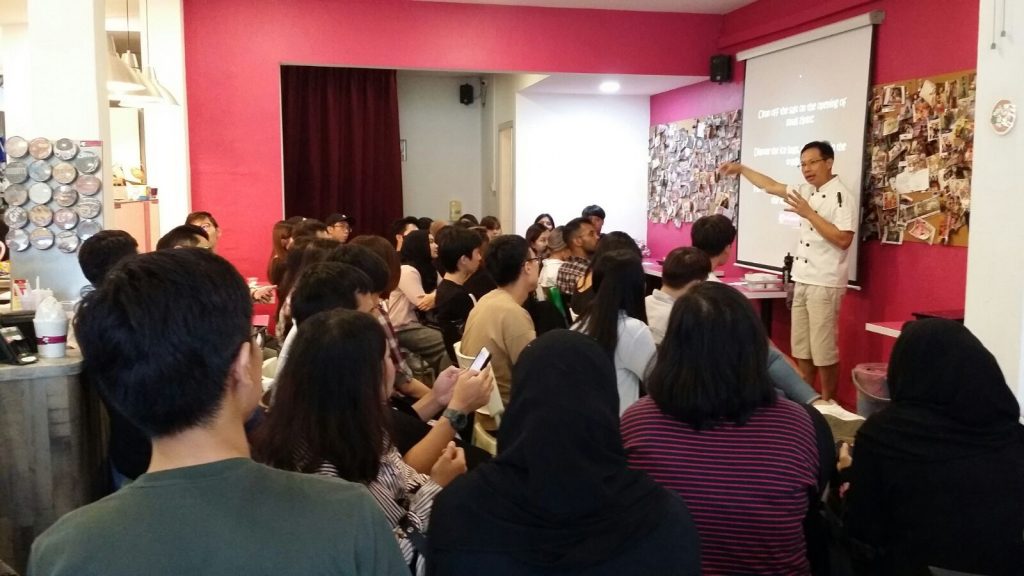 Look at us hanging on to his every word. Aren't we great students?
Once the teacher has imparted his wisdom to us, it was time for to put our knowledge to test: we're making our own ice-cream! After pasteurizing the sweet goodness that is milk, cream, and sugar, we poured the contents into a zip-lock bag before transferring it into another bigger one filled with ice and salt.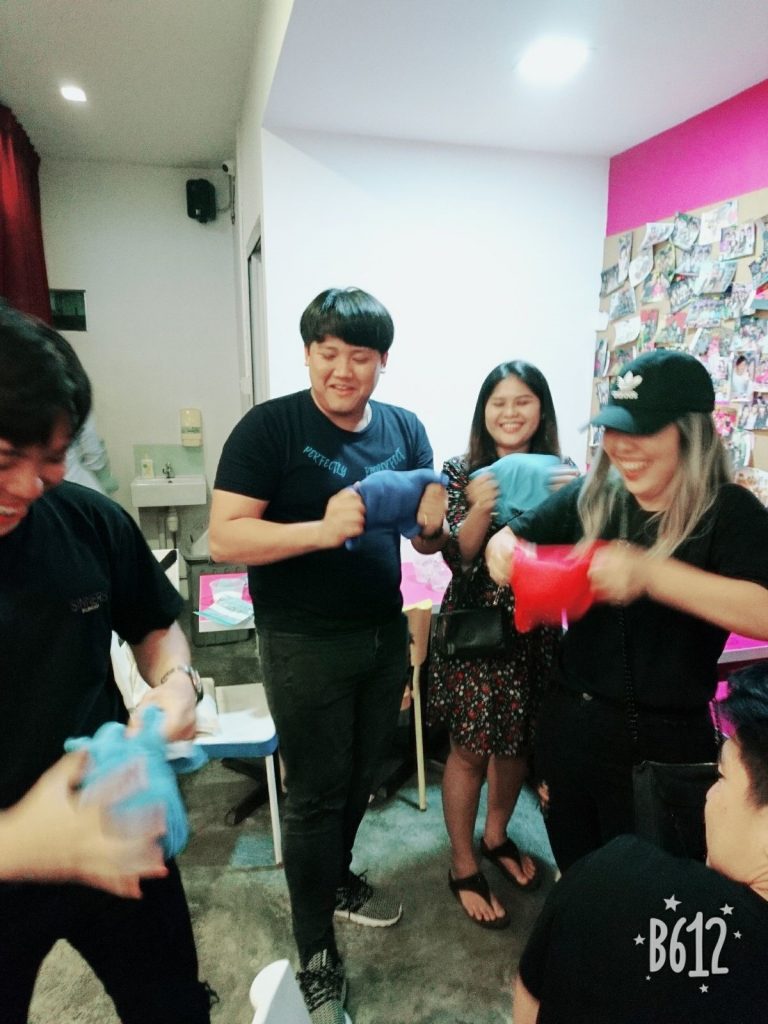 And then, it was head-bangin' time. We shook our bags like crazy in an attempt to freeze the liquid custard inside and the intensity of our movements would put any rock-music enthusiasts to shame.
Once the liquid custard solidified, it was time to dig into the soft goodness that was our handmade ice-cream. They were delicious except for those batches with salt added in. Some people, ya know, were just tryin' to be different.
To give our sore arm muscles a rest, the next activity required us to use our brains. Each group has to craft a masterpiece using 3 scoops of ice-cream and 2 toppings that were in line with the theme: Journey to the Top.
We agonized over what ice-cream flavors to choose, what angle to snap our artful creation in, and what to say to convince the rest that our masterpiece is the best. In the end, one team emerged as the winner. Congratulations Team F!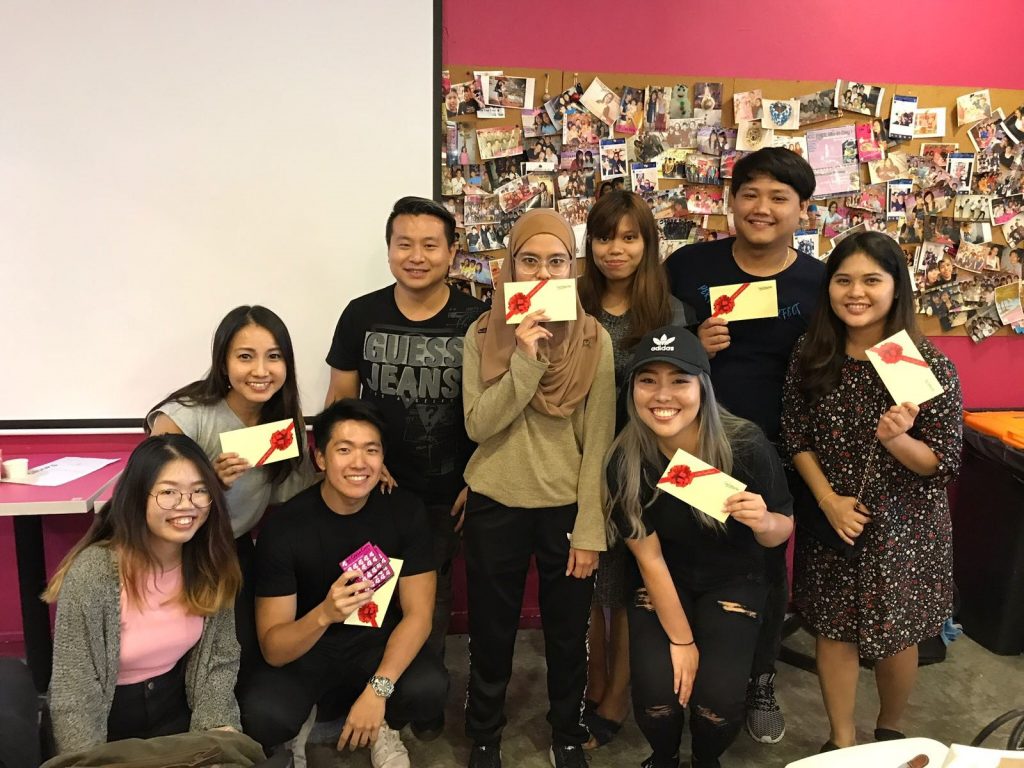 Each of them walked away with a $50 CapitaLand and a $20 Ice-cream Chef voucher, which explained the brilliant smiles on their faces. Dang it, we want them too!
Now, time for the highlight: the ice-cream buffet!
With flavors like Hershey chocolate, Chai Yen (Thai milk tea), Coconut, and Peachy Yogurt helming the display, there was something for everyone. When paired with waffles, we were at the gates of ice-cream heaven.
There was a moment of silence as everyone concentrated on enjoying their scoop of ice-cream. With all that sugar rushing through our body at the end, we were soon running on a high that's quite evident from the group photo.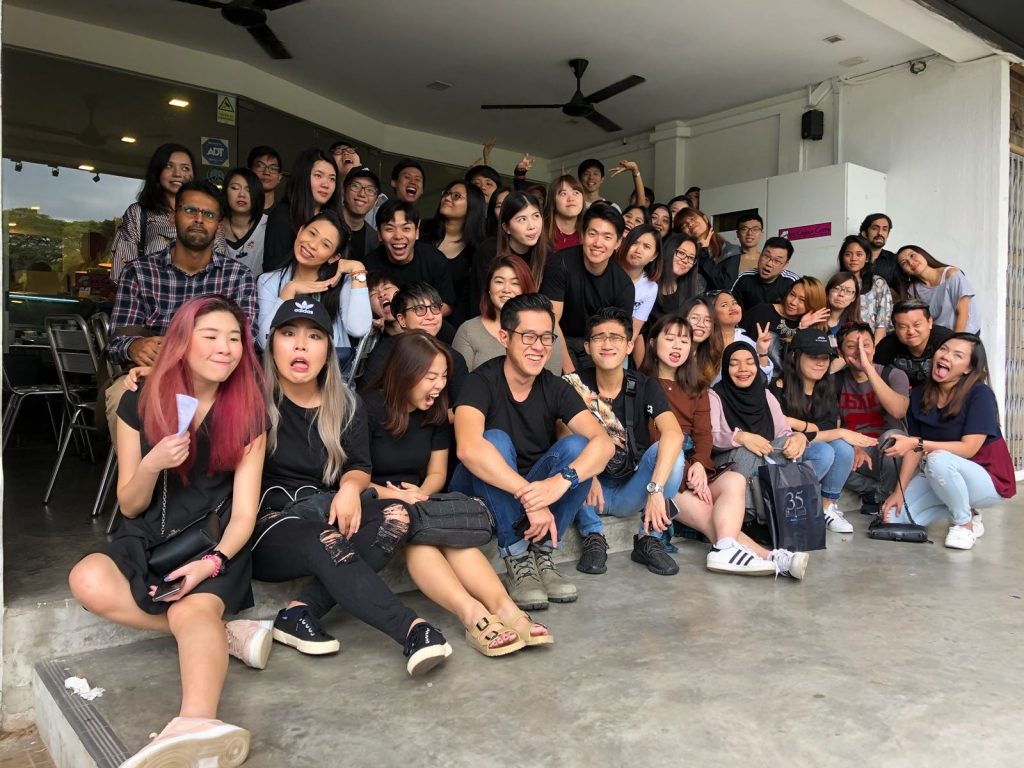 As the sun prepared to set, we headed home because all the mingling and laughter had tired us out. What a day of fun! Till the next outing~