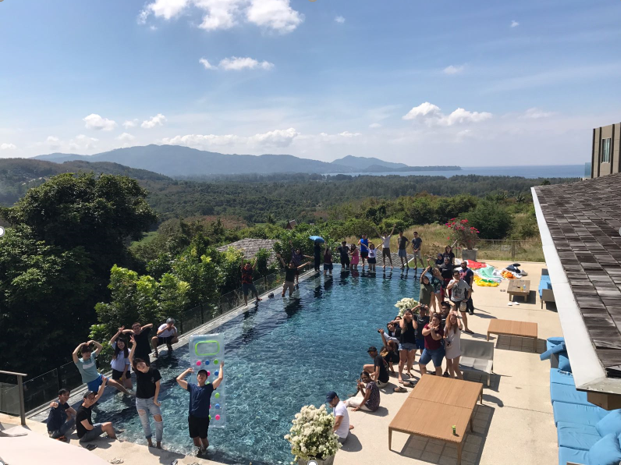 Photo credit: Raff
After waking up at the ungodly hour of 5am, enduring a 2-hour flight, and piling onto a van that proceeded to travel on winding, uphill paths, the horde of us (with our messy hair and aching bodies) finally arrived at our destination – an isolated, spacious villa located on a majestic hillside.
The vast expanse of sky, as well as the glittering blue of the pool, made our sleepy, half-lidded eyes open wide in awe. For a moment, we forgot our fatigue, dropped our bags, and squealed as we gleefully ran around exploring the villa.
Walk-in closets, jacuzzi foot baths, and not one, but TWO private pools? Damn, this place was lit.
This trip was what everyone at Truegenics had been looking forward to all year. Since all work and no play is never good for the body or soul, the company always makes sure to plan for an annual retreat — whether overseas or local – for everyone to rest, relax, and recharge.
Other than exploring the night markets in the famous Thai "elephant pants" and stuffing our faces with mouth-numbingly spicy yet delicious Thai food, we also took part in heart-stopping activities like zip-lining and ATV riding. For the lion-hearted ones, they launched themselves off a 2-storey ship into the deep blue while the more cautious ones clambered onto a rubber canoe and paddled their way to the nearby island. With traces of salty seawater on our lips and the shrieks and laughter of our colleagues nearby, it's gotta be one of the best ways to spend the day and bond with each other.
Ah, when was the last time you played in the water? There's just something so therapeutic about it.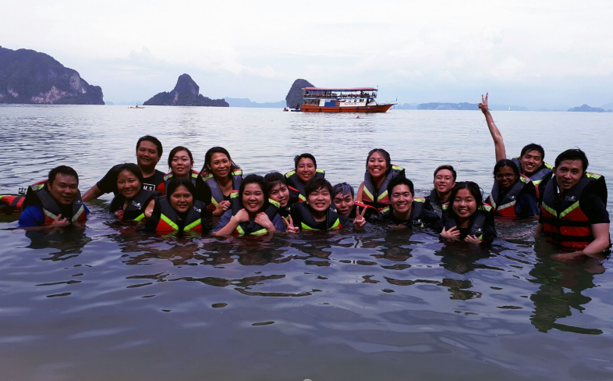 Photo credit: Ming Long
Needless to say, with all that hollering and splashing around, we were tired and ravenous by the time the sun set. That didn't stop us from enjoying what was left of the day though! You can be sure we were out and about again, as soon as we washed off the briny seawater. After all, when you're on vacation, every minute counts.
Before we knew it, it was time for us to return to our daily grind. But this amazingly beautiful shot of the first sunrise we had at the villa makes the transition back to reality smoother. The vibrant, bleeding orange hues on the horizon is a reminder of how great it was to just slow down and take a breather. 'Till next time!