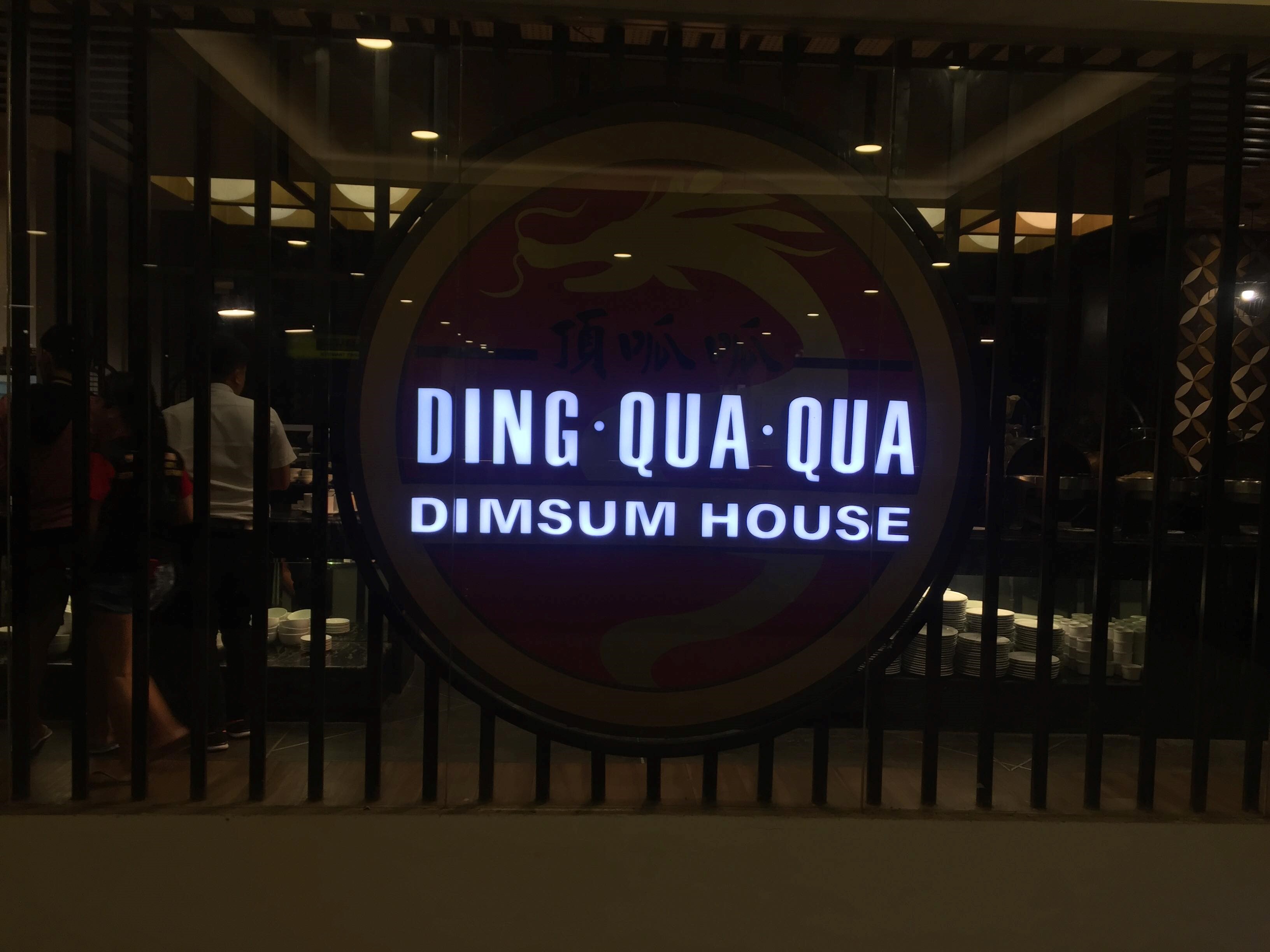 As all families do, we have a tradition. One that we look forward to each month.
However, this August Team Dinner was different; it was a bitter-sweet one. Sweet because, we gathered together to share a sumptuous dinner with one another (plus we'll be able to enjoy this twice starting this month :P). Bitter, as it was the last company meal for one of the most reliable and helpful persons in this family of ours (who happens to be my partner in creating this write-up). 🙁
For this team dinner, we decided to go the dimsum buffet—Ding Qua Qua. The restaurant is located at JY Square Mall in Lahug, just a few minutes' drive from the office.
The menu was all Chinese as you would expect from a dimsum restaurant, and it was a hearty meal.
Some dove head-first into their steamed rice, while some went straight for their different varieties of Siaomai. There were pork spring rolls that were to die for because of its crunch and flavor. Also, the Chinese experience won't be complete if you miss the stir-fried noodles and the bird's nest soup!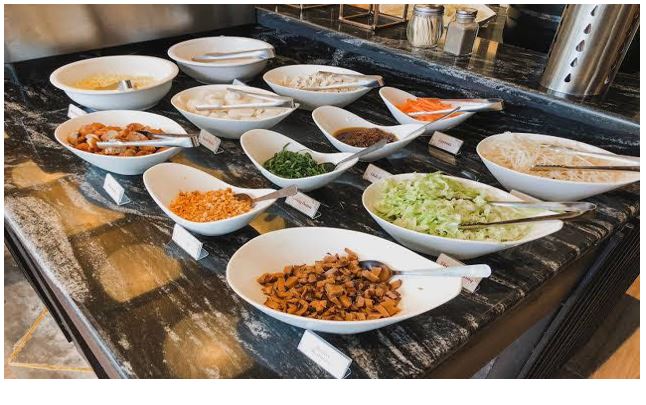 They also had a noodle station where you get to assemble your own bowl of noodles with different types of broths.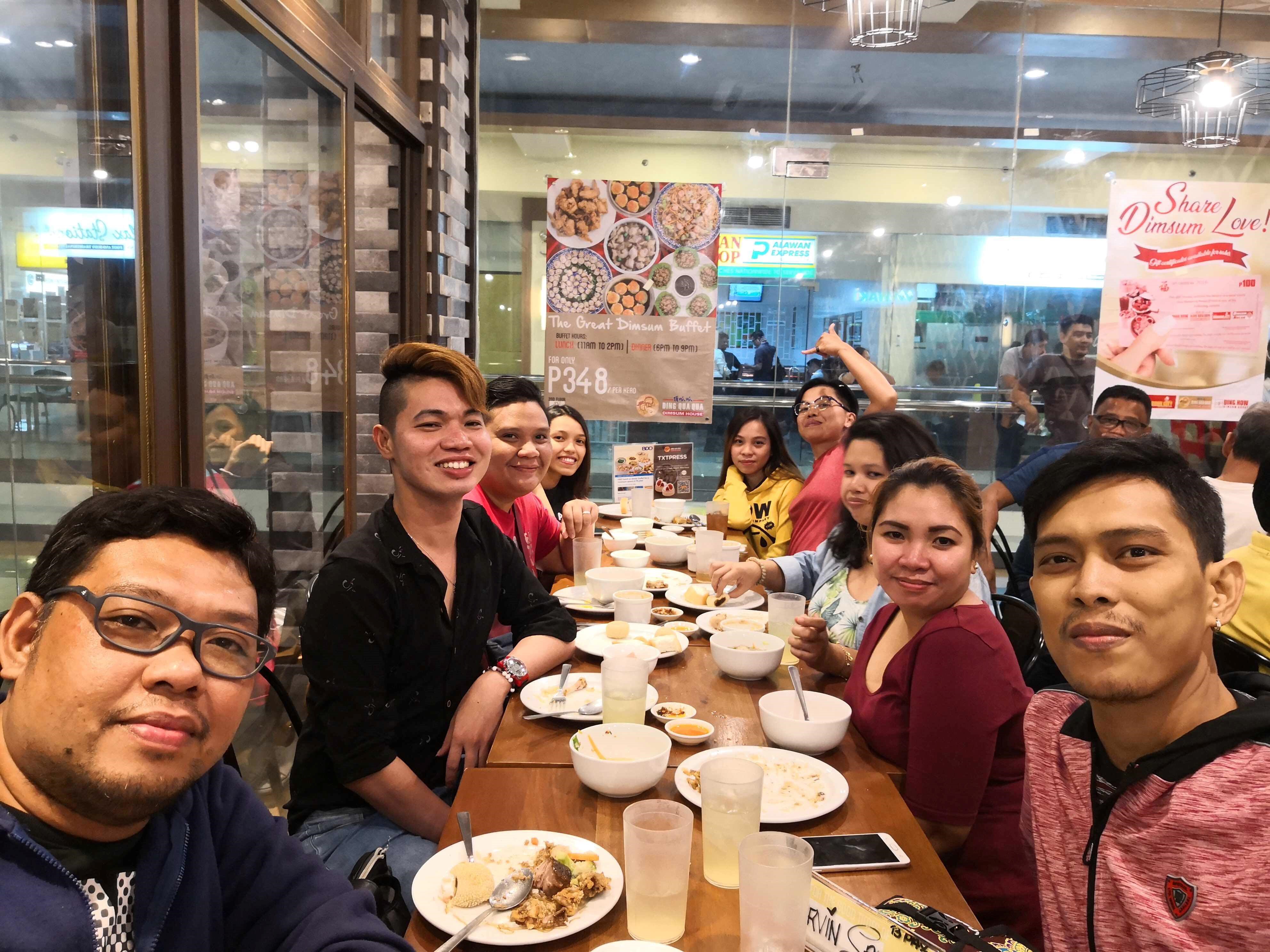 Bitter sweet memories: Our last company meal photo we have of RJ 🙁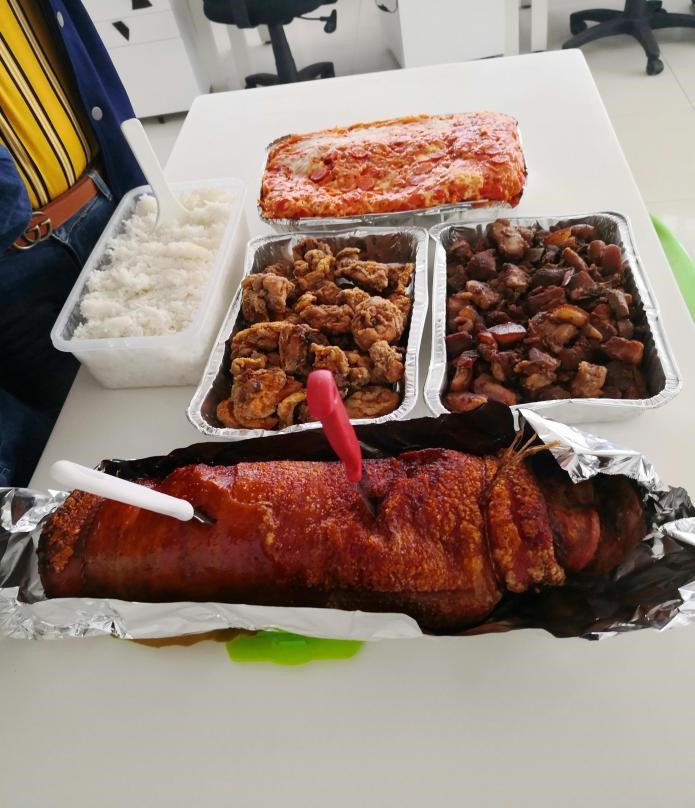 For our subsequent company lunch that happened a couple of weeks after, we stayed in the office and ordered food in instead. We had the lechon belly, home-cooked fried chicken and Humba (braised pork) and Spaghetti. This was also a timely lunch; to welcome Iris back from her Singapore adventure.
As they say, the best place to eat is at home. Thus, we did our pigging out in the office where we don't need anything else other than plates and our hands! Some went wild eating with their hands and some just laid back and ate at our own pace.
Witness us practicing our self-control with all with all the yumminess in front of us
This makes us wonder what to look forward to for the next up-coming team dinner, as we now have the opportunity to split the budget for the whole month. Yaaaaayyy!