With only a day to our company lunch, the TG family took some more time off from work to celebrate the August babies' birthdays!
Travis, Yong Heng, Tze Chye, Xiu Hui and Wut Yee had two delectable cakes to tuck into: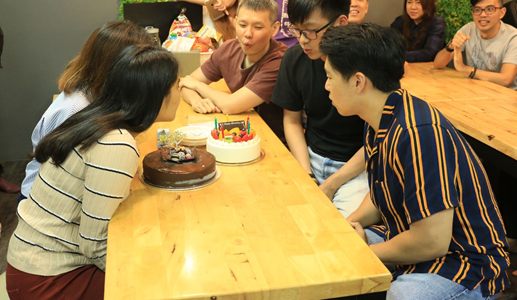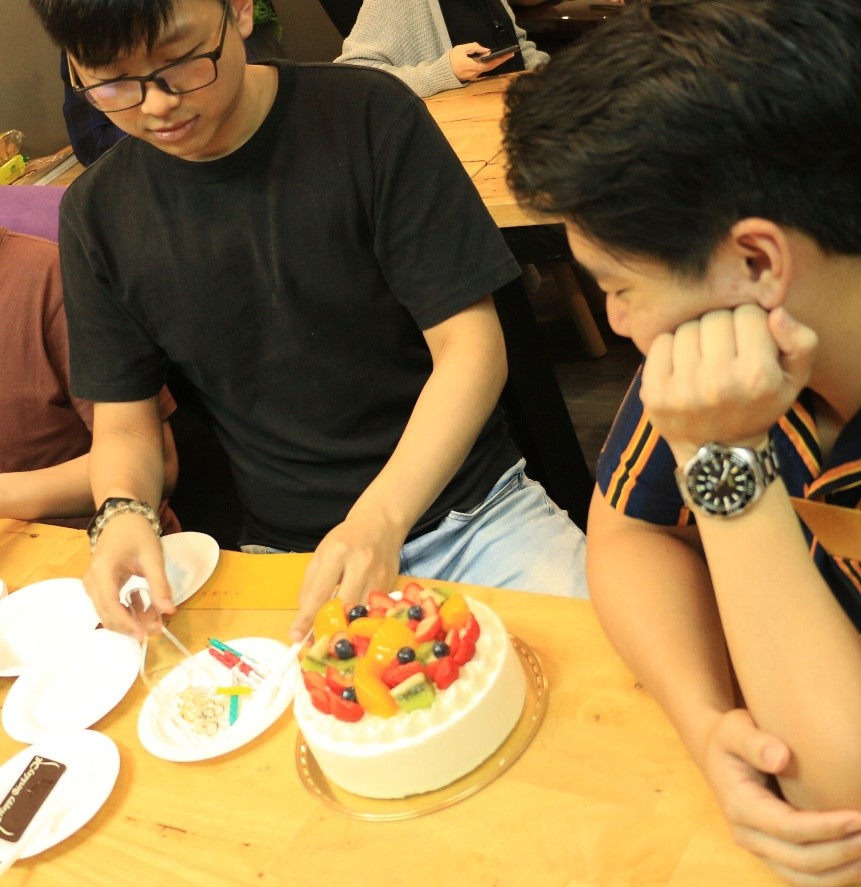 Travis appearing to eye a portion of the cake in anticipation. Yong Heng seemingly unphased by the pressure
While it was brief, it did warm our taste buds for the buffet spread that we were about to face the next day.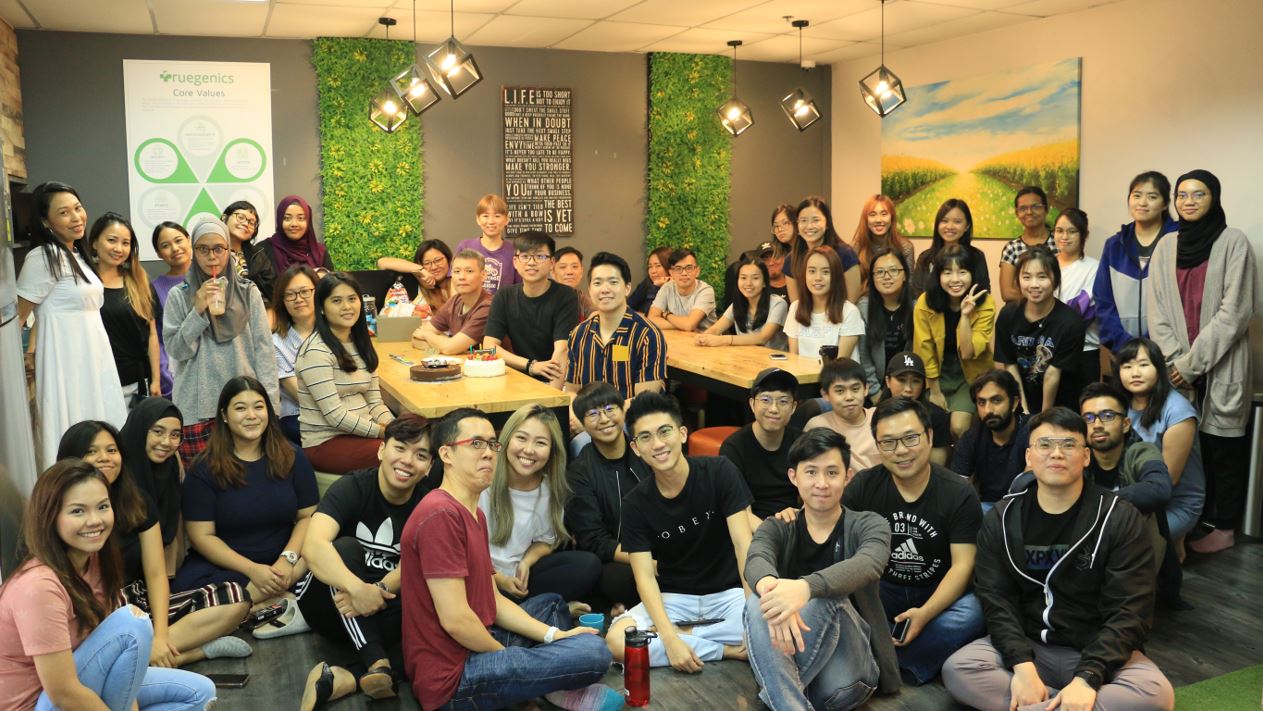 Jeremy might've thought otherwise, though
Happy birthday to the August babies!