After exactly 1 year of 100% work from home due to multiple rounds of COVID-19 waves hitting sunny island Singapore, the government finally lifted all measures for all employees to return to the office!
At Truegenics, we're grateful that the Company still adopts a hybrid work arrangement where the company is split into 2 teams and each team will take turns working from the office every other week.
Here's Team B celebrating their return to the office with Mr. Coconut. Special thanks to the anonymous souls for this refreshing mid-day treat.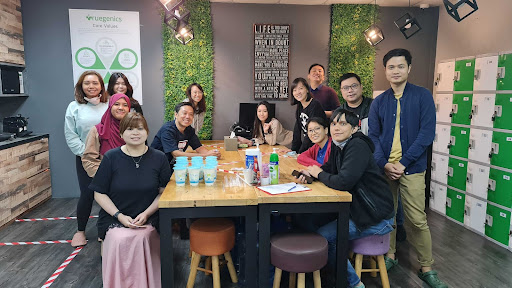 It's nice to see everyone back in the office, especially the new ones whom we've only met virtually to date. More wacky group pictures soon! We promise!