(Disclaimer: As a general rule, the more amazing the lunches get, the more likely we'd forget to take pictures of the food. So, don't hold that against us!)
For October's company lunch, we were treated to a one-of-a-kind experience – unique not just in its 'lunch', but also the 'company' that was there.
Imagine the setting: a classy hotel, well-placed & elegant décor, exquisite chandeliers hanging over our heads – along with bright lights shining on top of a variety of mouth-watering dishes. There was even a swimming pool right next to us if we decided to go for a mid-day dip, for crying out loud.
We could've been like kids in a candy shop having free rein over what to eat, except for one minor problem: there were other 'kids' gunning for the same foods that we were.
Turns out, there was a Malay wedding lunch being held there on the same day, at the same time as us.
As if having one company crashing a wedding wasn't enough, another company decided to join in the fun as well – apparently celebrating one of their staff's birthday on that day.
18th October: what an eventful date indeed.
If you took a picture of the dining hall, you'd basically see part of it coloured in traditional Malay clothing, another section in striking green uniforms, and the last group pulling off the casual-yet-dashing-as-ever look (that's us, by the way :P)
And so, the mayhem ensued.
It felt as though three hungry (but tamed!) pride of lions were chasing after a group of chicken. The queue was long, and the suspense may have been longer – but once we got hold of that chicken, it was well-worth the wait.
The buffet could basically cater to almost any preference that you'd like – fitting, considering how packed the restaurant was on that day.
From the wide salad spread to the delectable selection of breads, followed by western dishes like pizza and stroganoff, to Indian foods like naan, yellow dal and butter chicken for the spice-lovers, along with some local Malay delights like beef rendang and goreng pisang, and not to mention its variety of desserts ranging from brownies, to… —you get the idea; it was a lot of food (check the disclaimer above).
If you've never seen a bunch of disgruntled, yet oddly-satiated faces before – check out the photos below!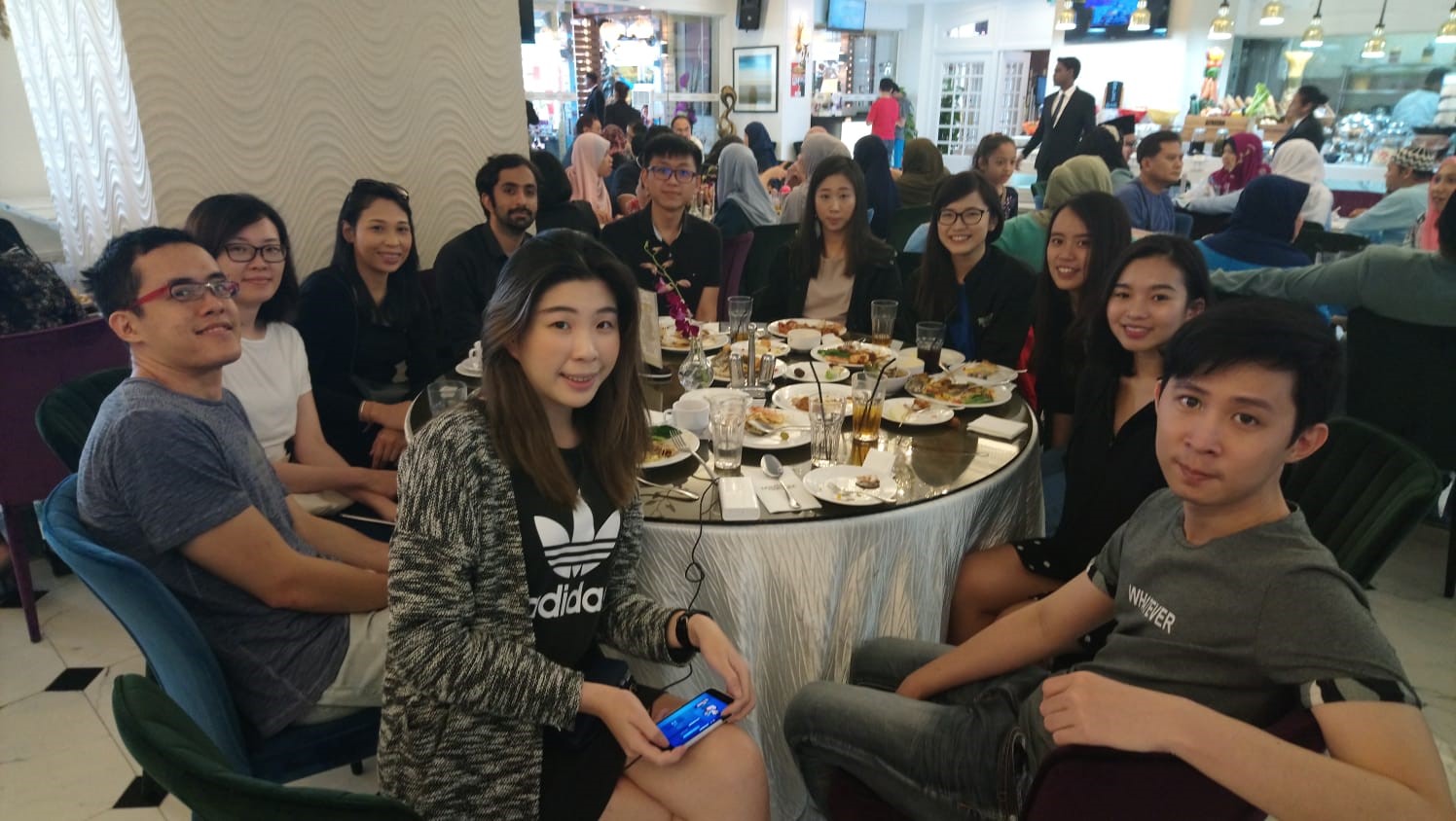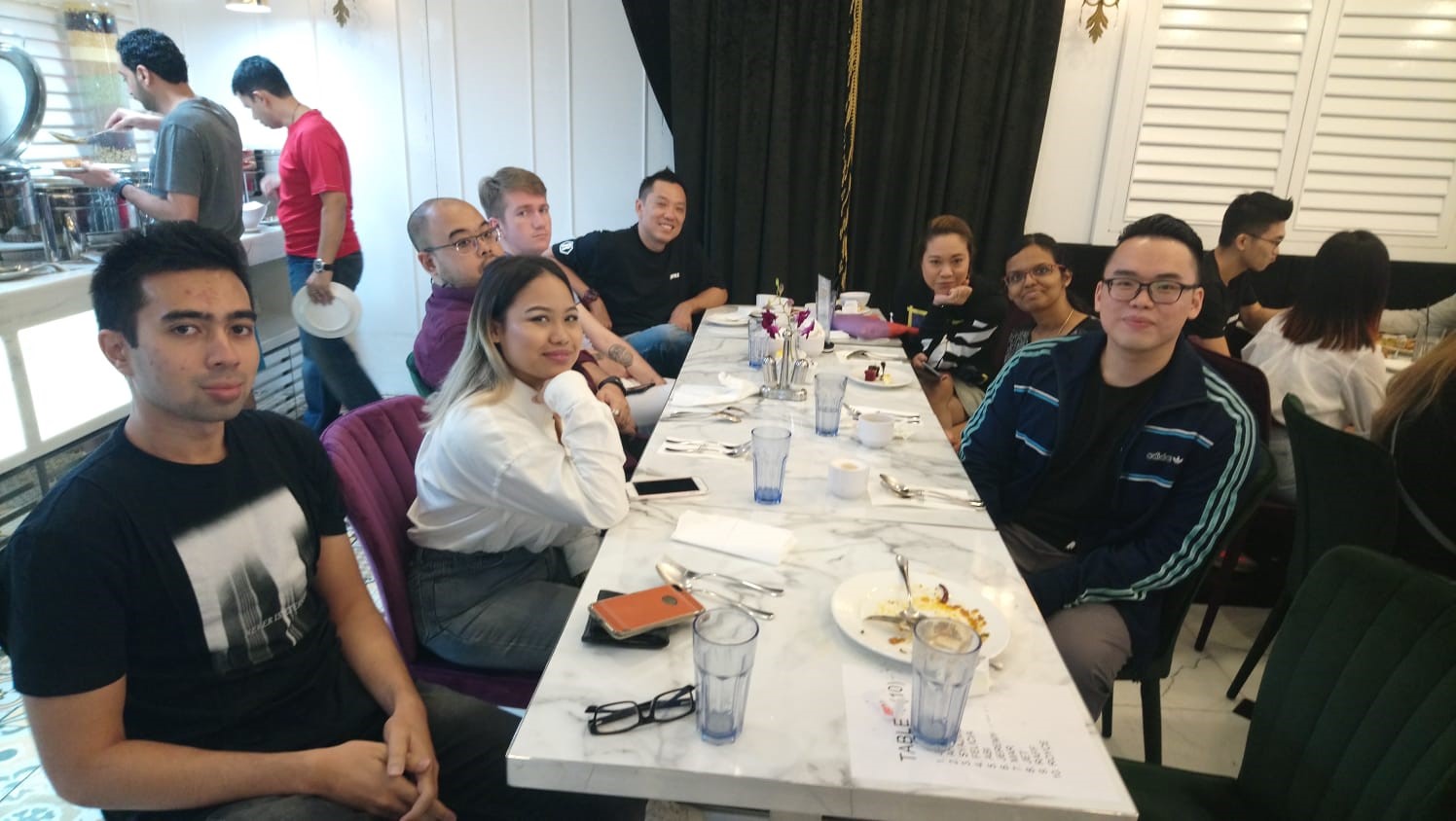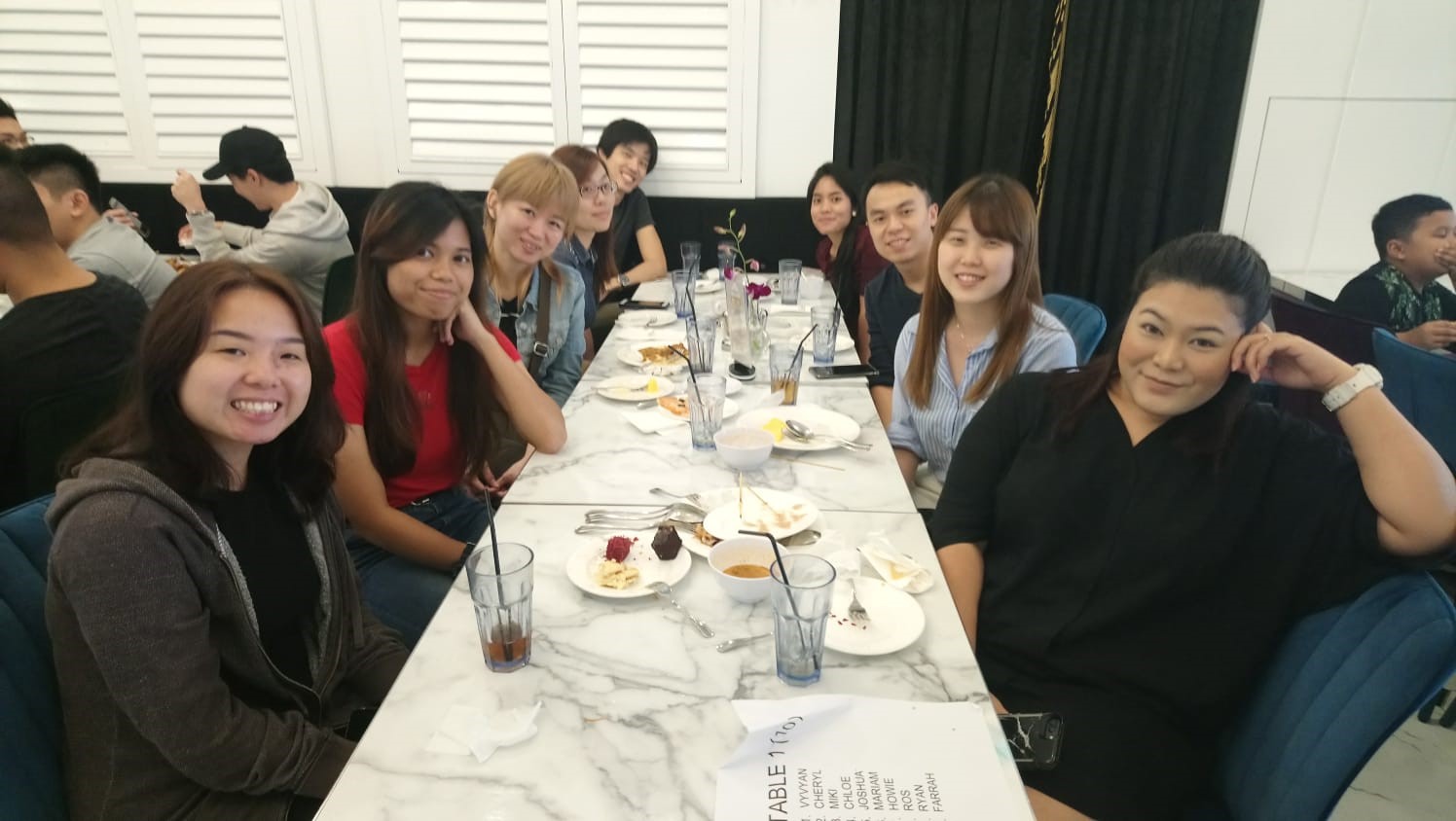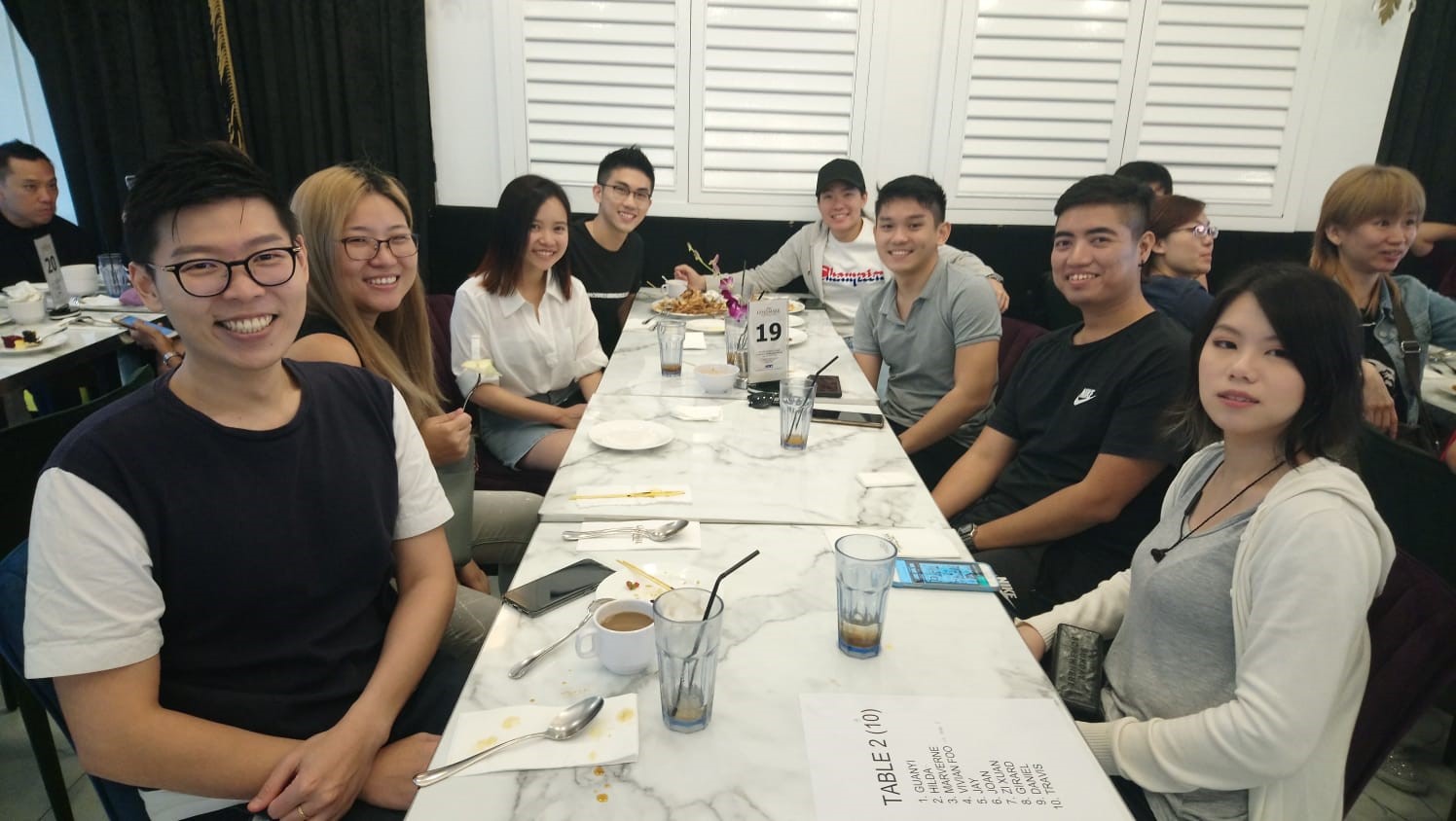 Alright alright, we'll try to take photos of the food next time – no promises though! 😀