September – another busy month with another hectic birthday celebration.
For this month, there were (technically) eight cakes to be shared among seven birthday babies (six of the cakes might've been smaller than usual, though):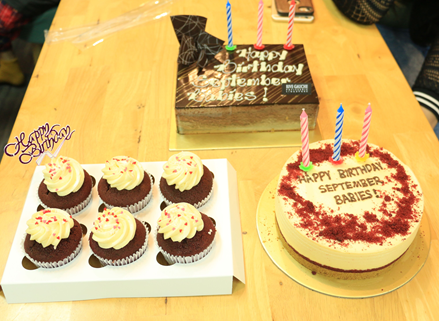 Ros, Nic, Mar, Weiying, Guanyi, Fathiah, and our head honcho Alvin took centre stage this time round.
And as you can tell, some of them could not contain their excitement: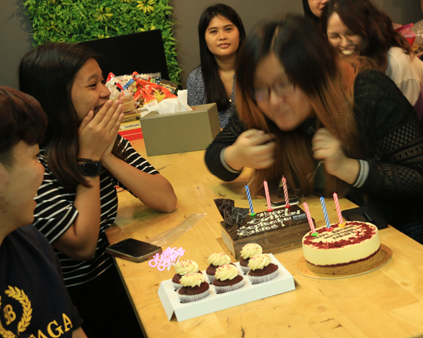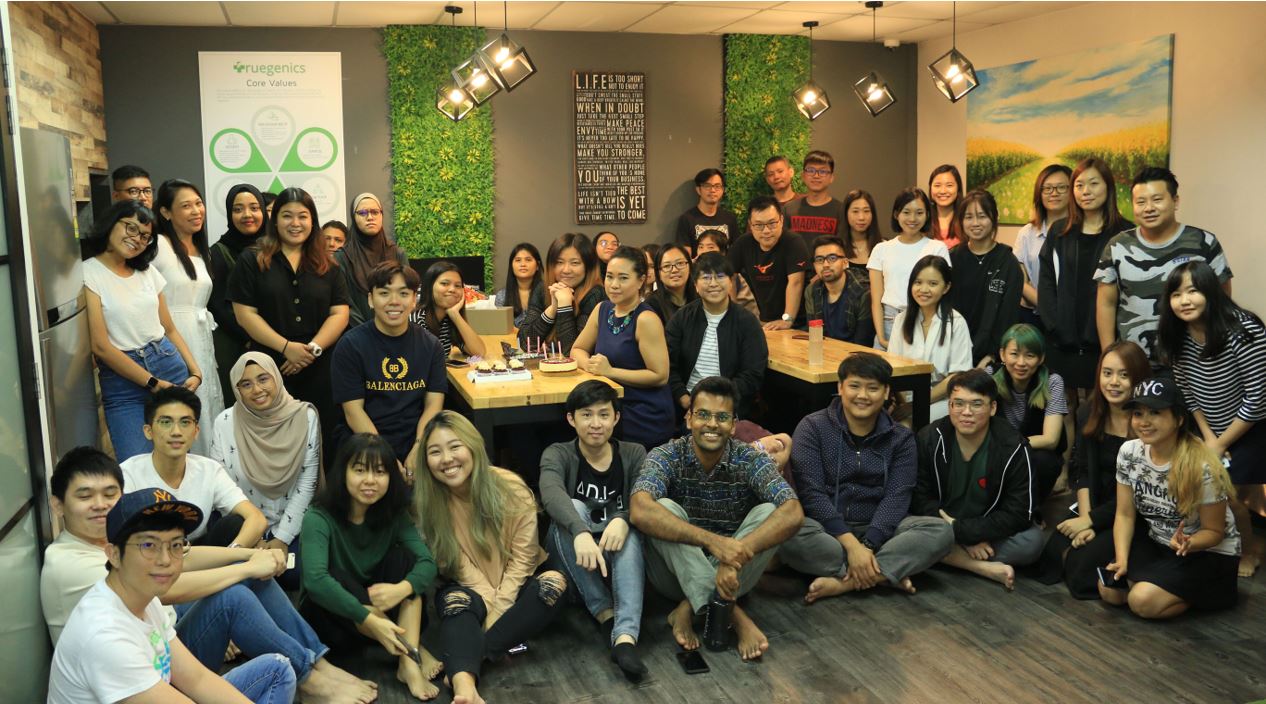 Happy Birthday to the September babies!