This crazy merry-go-round called life throws countless trivial decisions at us along with limitless choices available to us. For the month of April, we put our Team Dinner's fate in a decision roulette.
The excitement elevated when TL Banjo pressed the start button. Everyone screamed for their bets as the wheel kept turning. As exciting as it is, the 10-second spin was definitely a thrill. And voilà — it's a-OK for H Café.
Situated along Gorordo Avenue, H Café of Harolds Hotel offered a satiating array of delicious, money-worthy, and world-class buffet. The local and international dishes served satisfied our Filipino palate.
'Twas a night of Carvery and Pasta. We feasted on their generous serving of special lechon belly, roasted chicken, hot off-the-grill barbecue. We got to select our choice of pasta( Carbonara or Bolognese) as the staff cooked it per request. Make your own salad was also offered along with freshly sliced fruits. The display of chocolate art satisfied our eyes and we're tempted to get a little. The bite-sized cakes and burgers are also a must-try.
Humans have always bonded over food. We may have evolved in many other ways, but food will always be one thing that brings us together. It's also great way to bond and strengthen relationships. As usual, this team dinner helped in getting to know each other on a more personal level, learning about each other's likes and dislikes, hobbies and interests.
We had a good giggle with our colleagues and friends. This gave us the chance to put work woes into perspective and gave us the outlet we need to de-stress. We went back to work the next day feeling fresh, focused and full of energy.
Having tried a wide selection of food par excellence made all our tummies happy. Glad the roulette's decision was H Café.
We Wheel Decide. Decision-making was made easy with this roulette app. Everyone was hyped!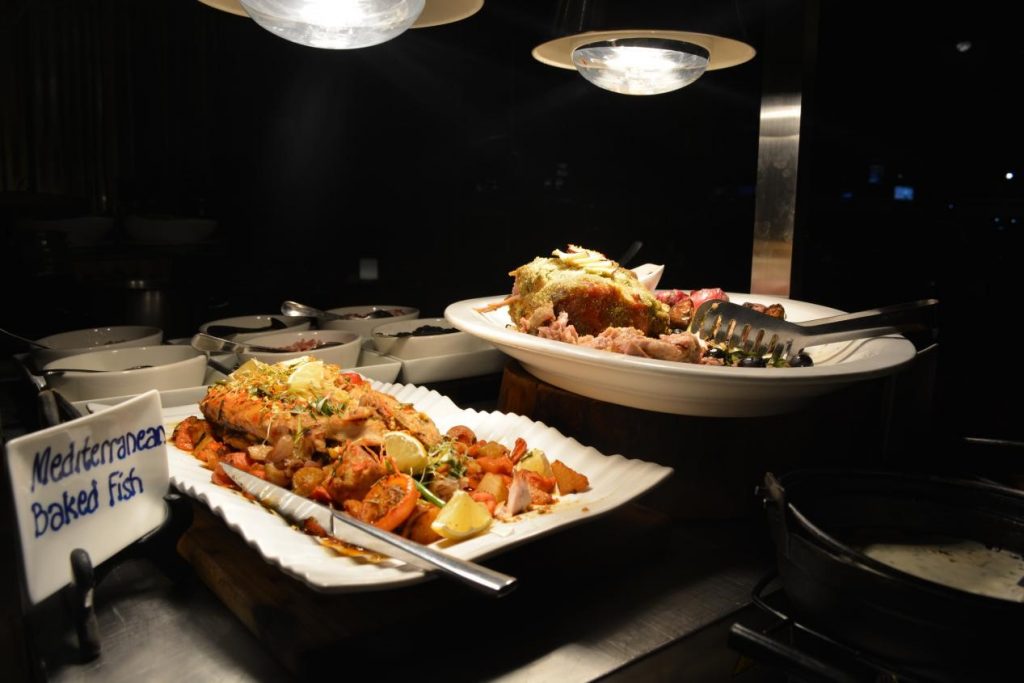 A haven for carnivores, the Carvery area offered different kinds of meat that's surely a treat.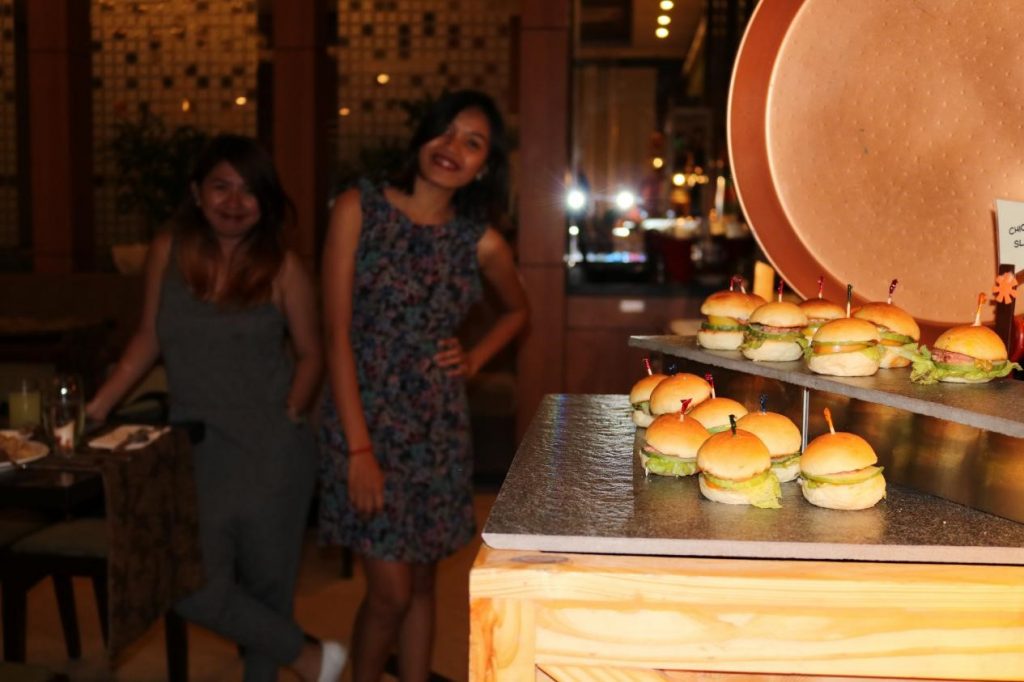 The BurGals. With our ATLs Merry and Sachi in it, this business venture will surely be a hit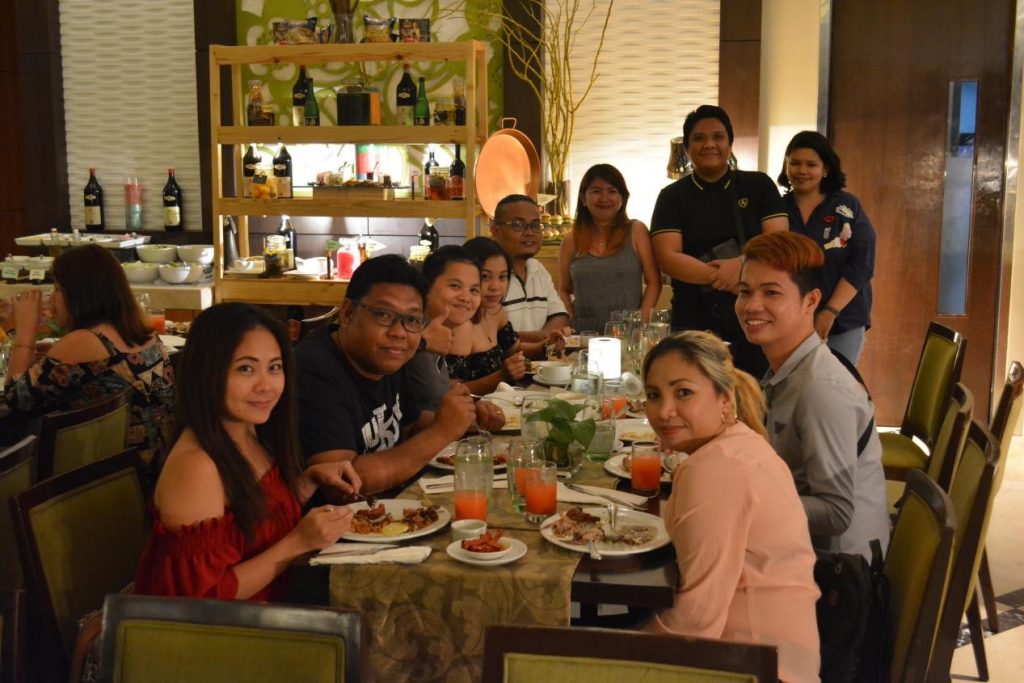 Eating together keeps the family stronger especially on a hefty dinner. Burp!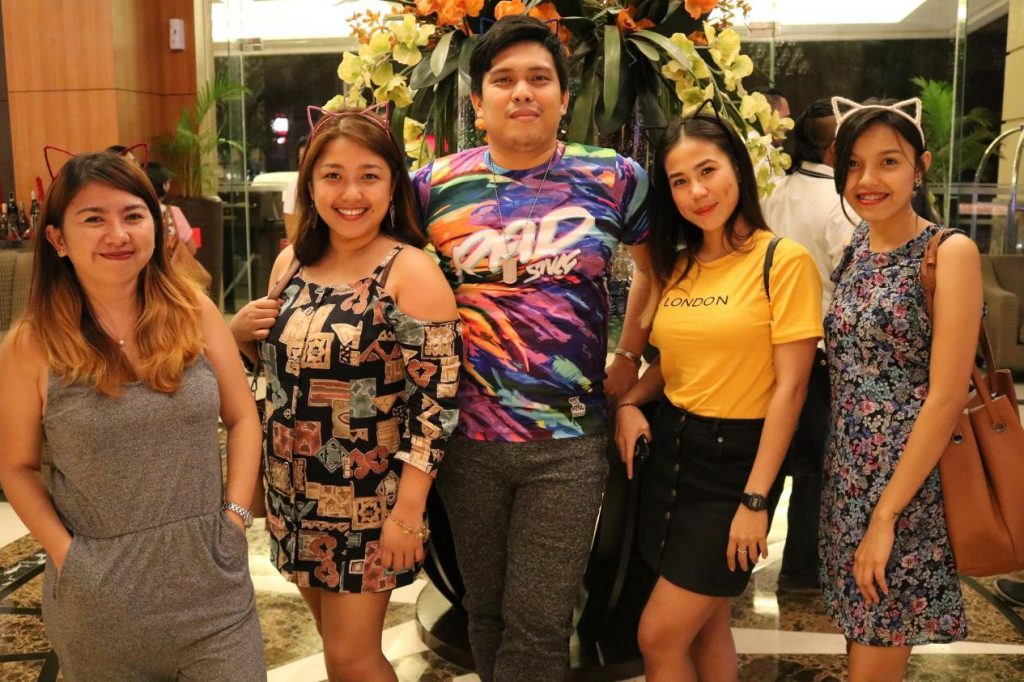 #Squadgoals. These cat ears definitely pulled it off. Meow!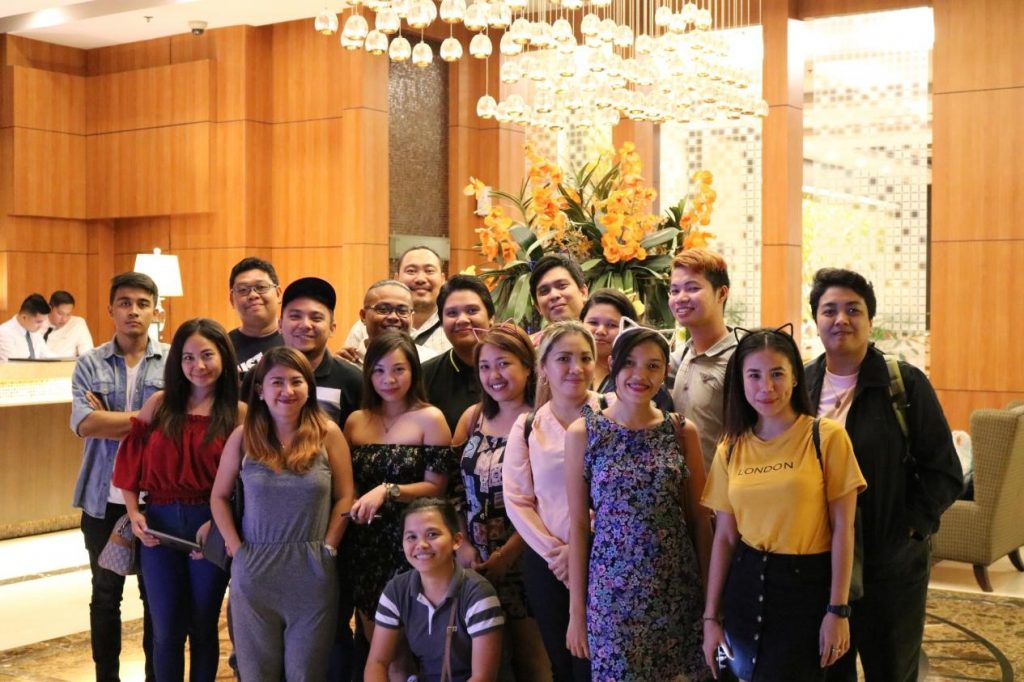 The Team Dinner isn't complete without the family pic. Way to go, Truegenics-Cebu!