With the holidays just around the corner, what better way to get into the festive spirit than to have nine (yes, nine) November babies' birthdays to celebrate!
Although Hilda wasn't around, Jeslyn, Ming Long, Jeremy, Hidayah, Shi Hai, Ferisa, Wayne, Pauline still had to be careful with their portions with that many mouths to feed: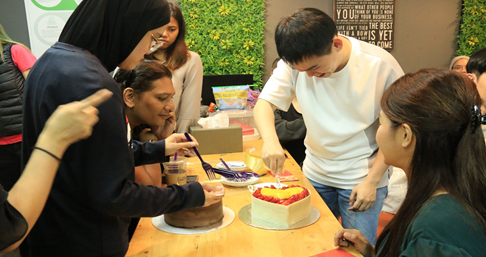 They even took turns to blow out the candles!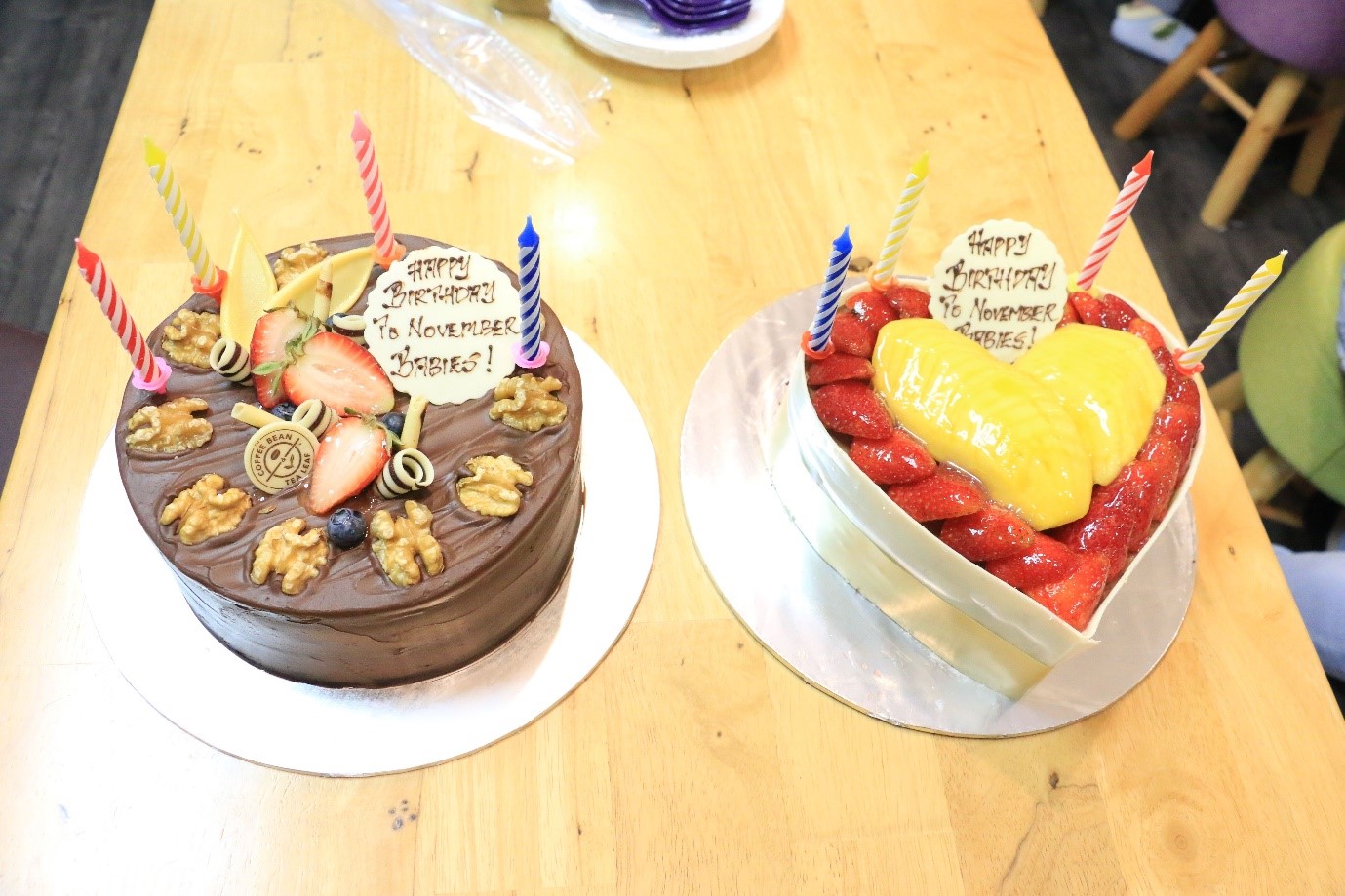 As the year slowly draws to a close, some of us are already geared for the year-end celebrations. Just ask Shi Hai and Ferisa – they're clearly in a zone of their own: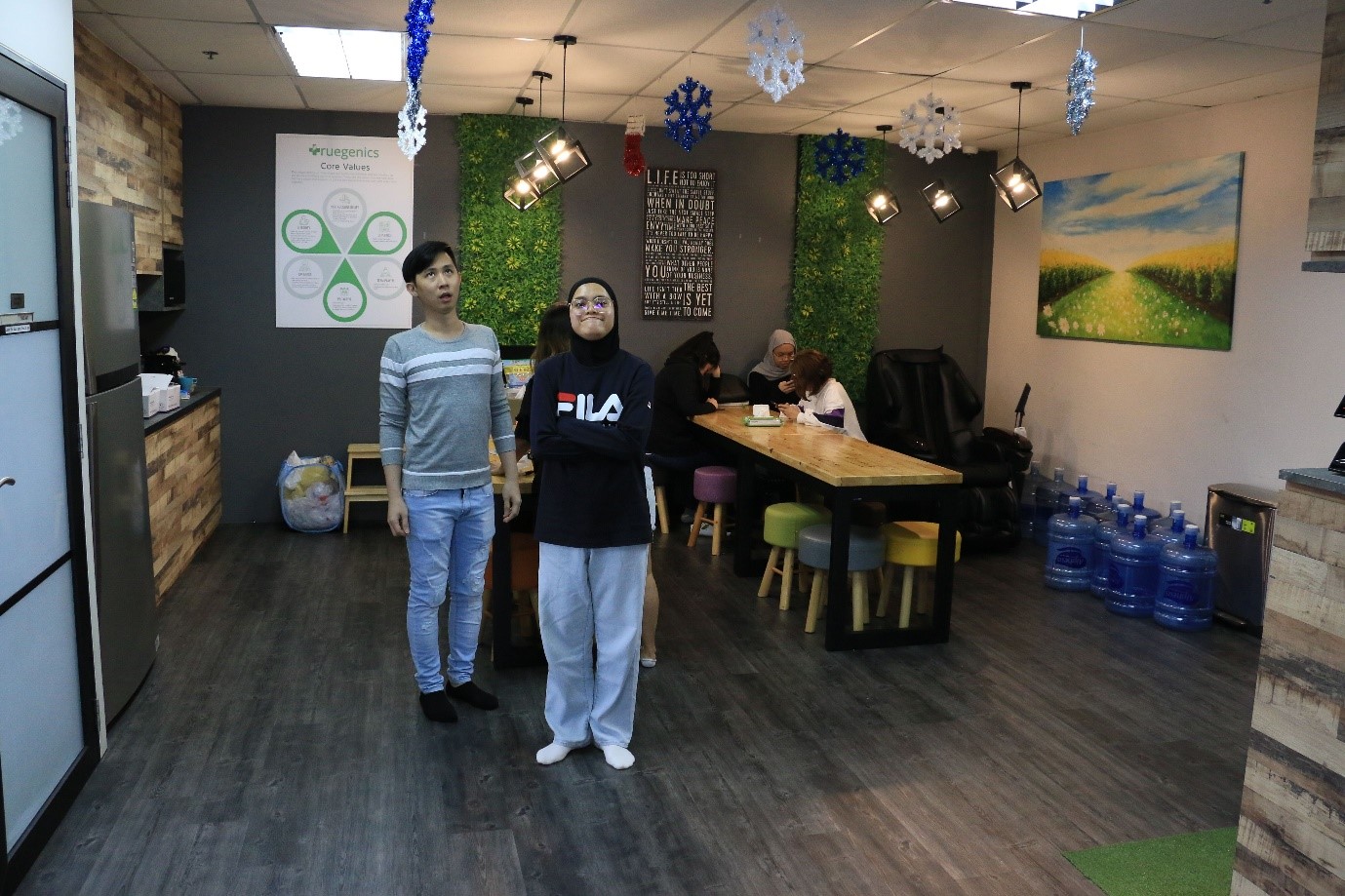 P.S. Check out our Christmas decorations above!
Happy Birthday to the November Babies!