Cake clearly wasn't enough for us anymore.
With yesterday being Labour Day, the Starbucks punishment got pushed a day later – just in time for our monthly birthday surprise!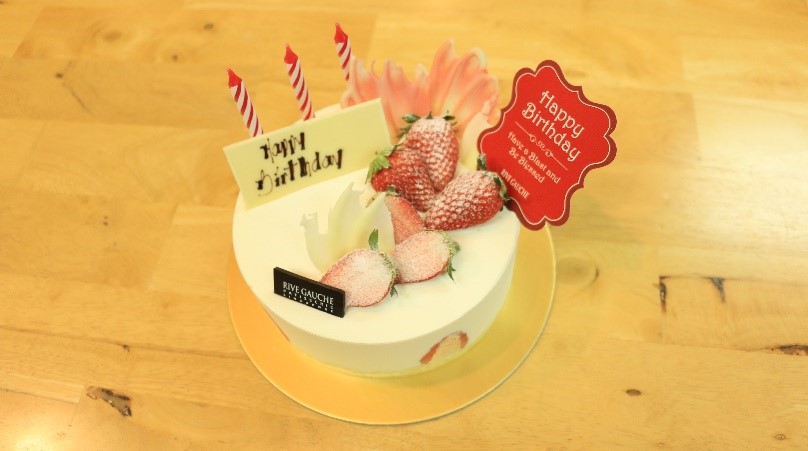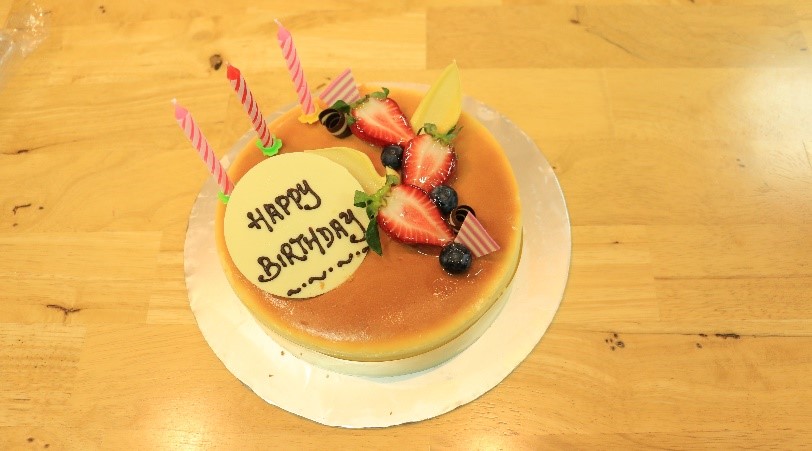 As if 2 cakes weren't enough, we also had 60 or so Starbucks/Coffee Bean drinks as perfect complements to them – celebrating the 5 special May babies.
Josh, Girard, Ahtiqha, Han Xiang and Kerralyn were the lucky recipients of the 'extra special' birthday treat this time round
Fresh off the high from the singing and cake-cutting, Josh had to hop on over to the other table for his punishment photo: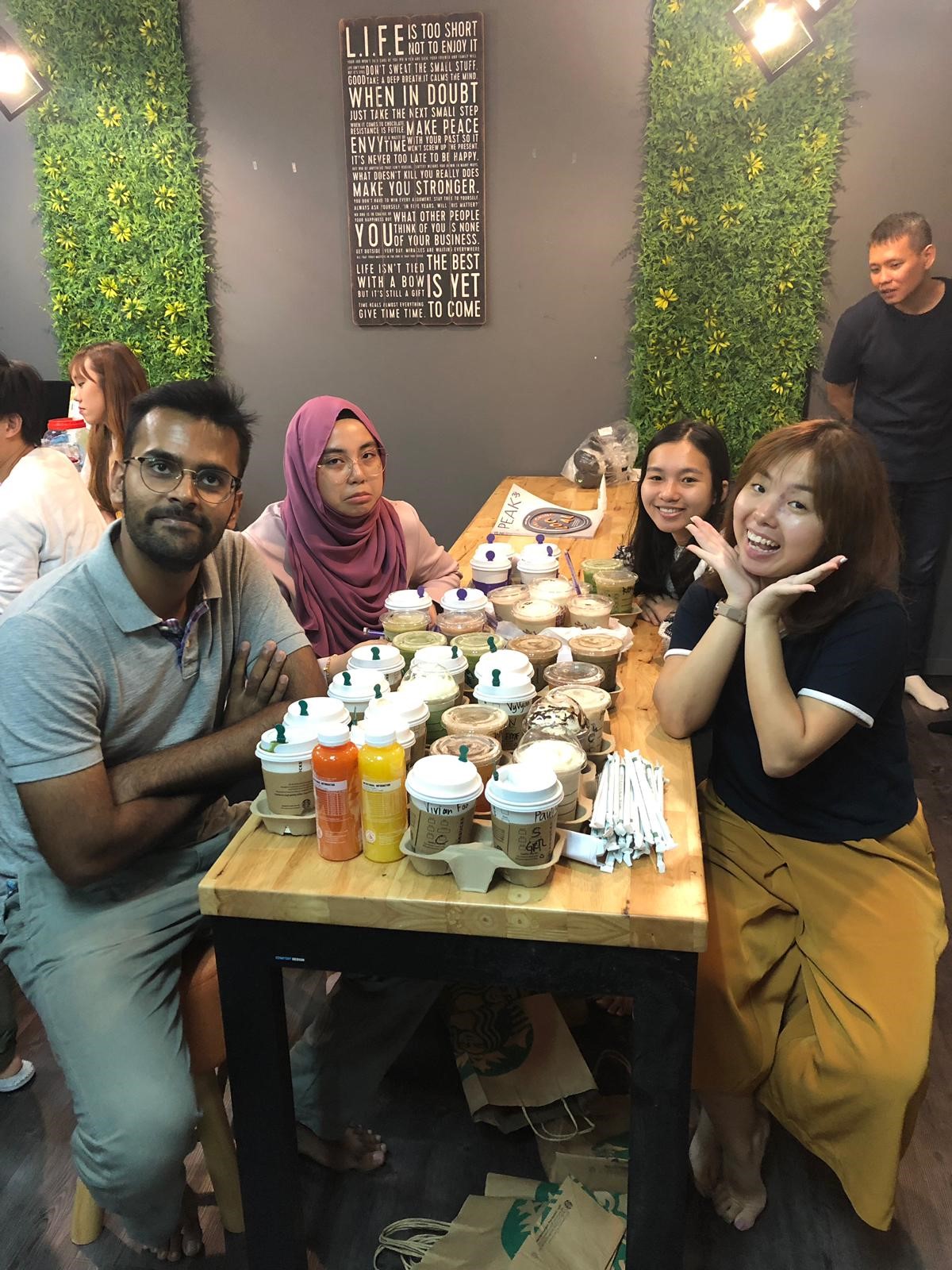 Life can be bittersweet sometimes (for Josh)   
Happy Birthday to the May babies!