When the building management started to play Chinese New Year songs on repeat weeks before the actual festive period started, it got a little…annoying at times. But that little annoyance is nothing compared to our anticipation of CNY! Thinking about the goodies like pineapple tarts, red packets, and 2 days of holiday made us unbearably excited.
As we've grown and expanded over the last couple of months (see the photo below!), it was becoming difficult to find places that could accommodate all of us for our annual CNY company lunch. In the end, Team Truegenics headed to Amara Hotel because they got a ballroom for us!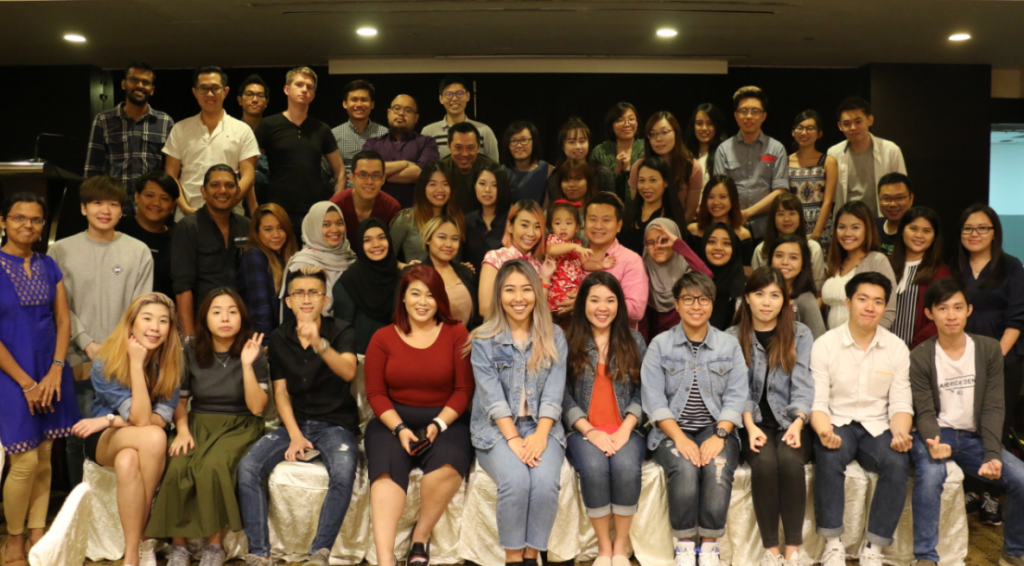 Seeing how far Truegenics had come had our head honcho, Alvin, wax lyrical about the days we had to climb five flights of stairs to work. Luckily for us, our office building now have elevators that ferry us up and down.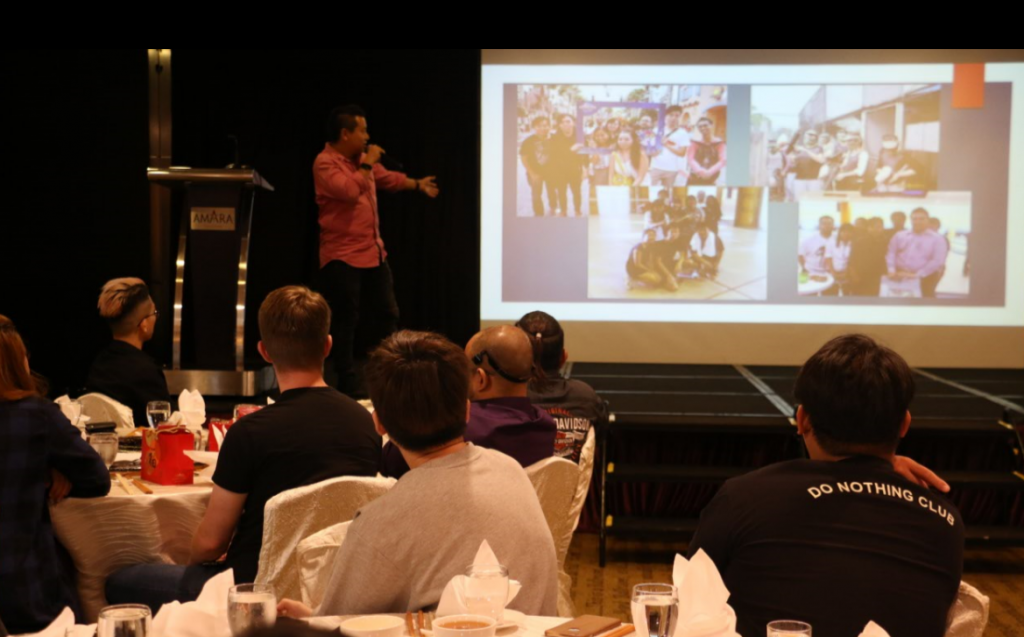 Peppered with jokes and quirky anecdotes, this recounting of Truegenics history gave us, especially the new hires, a better introduction and understanding of the company. Perhaps one day, we'll fondly look back at Truegenics' 2018 CNY lunch, the laughter, and memories shared between our colleagues.
But now, it's time for lo hei!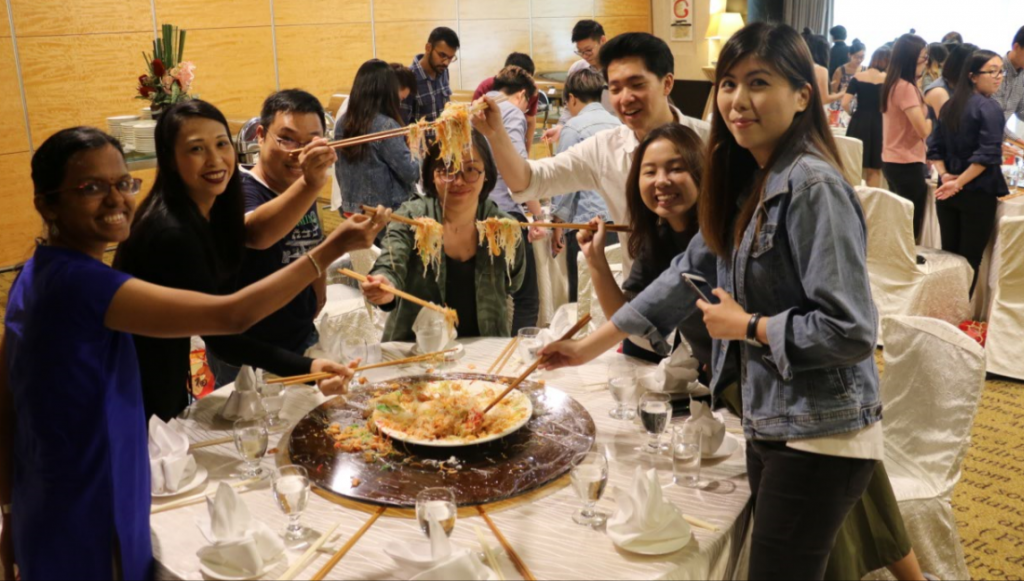 Other than tossing the shredded vegetables and crackers as high as we could while shouting out auspicious phrases, there's just something uplifting about this noisy, messy tradition.
As we bit into our plate of raw salmon salad with lots of sauces that tasted sweet, sour, and salty all at the same time, it reminded us of the times we spent together last year. This 2018, we remember and honor the past while looking forward to the future to unlock greater achievements.