Sitting before a table laden with food while waiting eagerly for them to cook in a boiling pot is one of the highlights of having hotpot. And so, the Truegenics team decided that our May company lunch would be held at J-Pot in Vivocity.
After grabbing our seats in this spacious and well-lit restaurant, everyone wasted no time in ordering. Seafood, meat, vegetables, drinks, and appetizers – not one dish was left unordered. (We mean that quite literally.)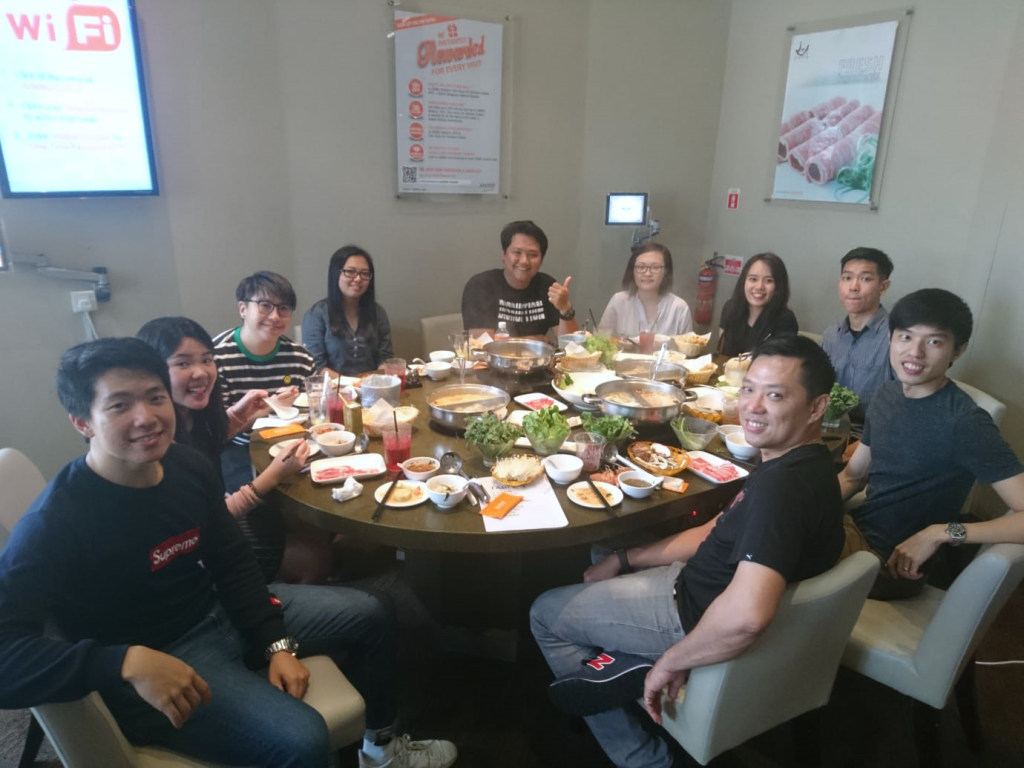 As everyone waited for the soups to boil, it was a good time to sneak in a shot. Say cheese!
The cool thing about eating hotpot is that round tables are frequently used, especially for big groups. Maybe the design makes it easier for everyone to reach for the food (the center being equidistant to every seat) or the smooth edges encourages conversation. Regardless, our section in the restaurant was filled with chatter and laughter…except for the occasional silence at the beginning when everyone got busy eating their first haul of food.
After gorging ourselves, we took a requisite company shot. It was almost an impossible task to squat with a stuffed tummy, so kudos to those who did!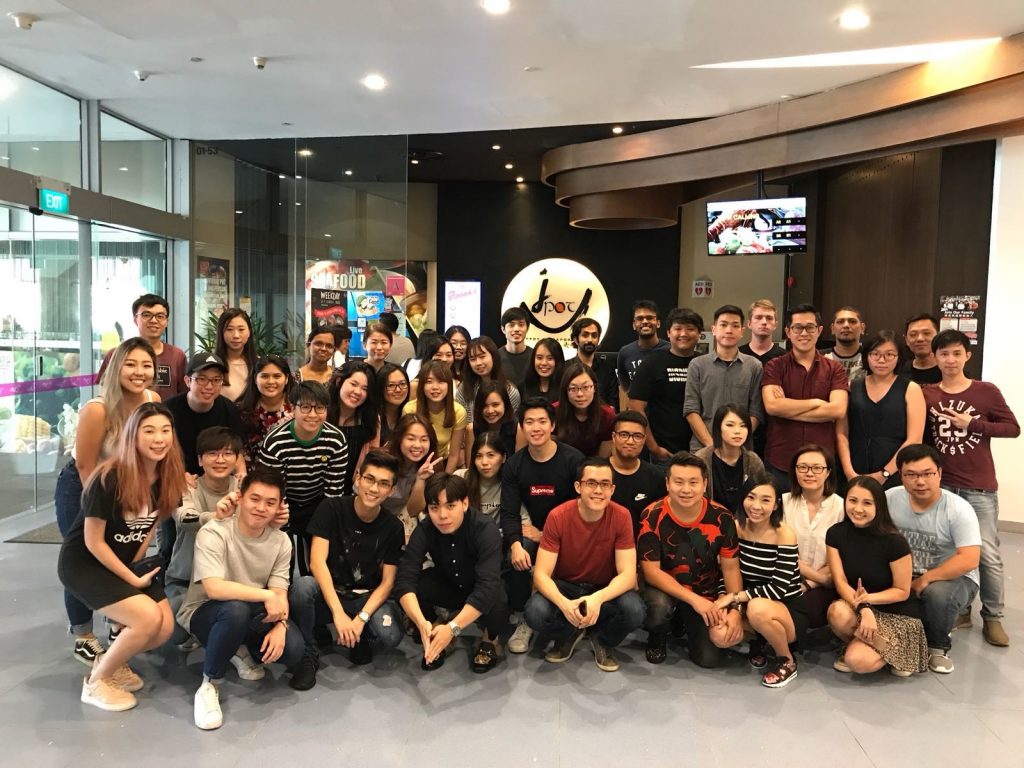 Here's to another great lunch and us looking forward to the next one!