It's still unbelievable that we just bade 2017 goodbye just a couple of weeks ago. Where did all the time go?
It may be a brand new year, but some traditions will never die at Truegenics – birthdays!
To convey our well wishes to Alex and Jet, we got them an ondeh-ondeh cake! (In case you're wondering, the cake was dope.)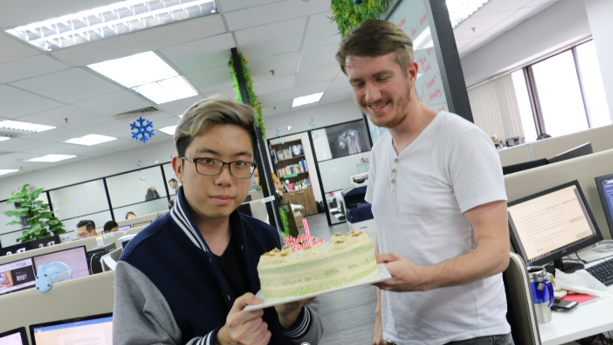 As usual, since there were too many of us, we held another party and got Chelcy, Lydia, Daniel, and Julius another cake. This time, it's cheese. Any reason that calls for more cake will always be accepted at Truegenics 😉.