One may have left but fret not because there are still reasons to celebrate. Two were added and Truegenics-Cebu family is now at 20 heads — a milestone indicating that the company is growing indeed.
After a long busy day answering customer inquiries and delivering good customer service via tickets, there's nothing better than relaxing and letting our thoughts of work wash away through a night of all-you-can-eat escapade.
This time, we had it at Pino Restaurant — the name derived from the Filipino word "pino" which means refined. Though we had a difficult time reserving the venue, we managed to book it personally as agreed by the majority. Advantageously situated along the street going to Camp Lapu-Lapu in Lahug, Pino Restaurant offered a fine dining experience which allowed us to savor the distinct flavors of Filipino food.
Food wise, it may not be at par with the previous venue but what sets it apart was its dazzling lights that lit up the colorful facade. The ambiance was warm and cozy making you feel like you're at home eating with family. The gold & silver interiors and classic chandeliers gave a touch of elegance. Since we're on duty on the 14th of February, we decided to wear a getup perfect for Valentine's day.
This Team Dinner delivered far more than a satiated appetite. With a lot of people in one table, getting to know each other is really inevitable. This is how it often works. It's a time when you truly get to know your colleagues outside the workplace and in a different way.
Events like this create a good atmosphere at work and give each other respect. And who knows? A true friendship could also appear between colleagues who had previously known next to nothing about each other.
Summer is coming and the beach is calling. Perhaps, a theme like Coachella or Luau would probably make it a wow.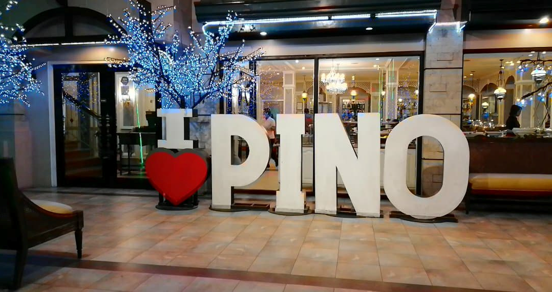 February Team Dinner's venue, Pino.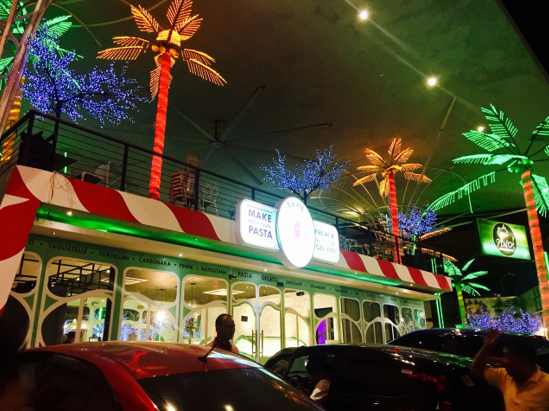 That amazingly huge propeller-like ceiling fan blew us away…like literally!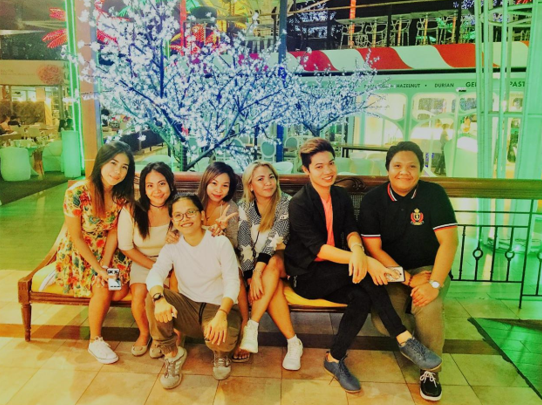 That's a tiring pose KC. Not to worry, pain will be relieved fast with just a drop of Arctic Blast.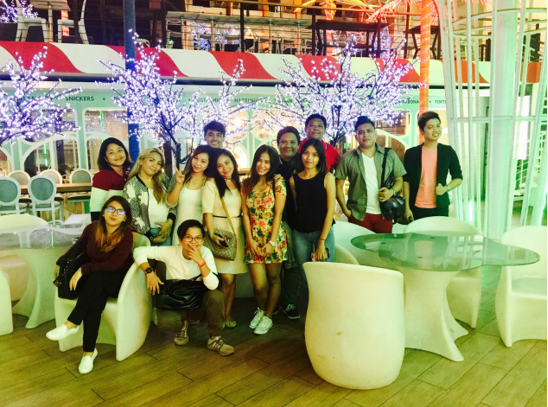 The mandatory after dinner pose. Myke, where are you looking at? 🙂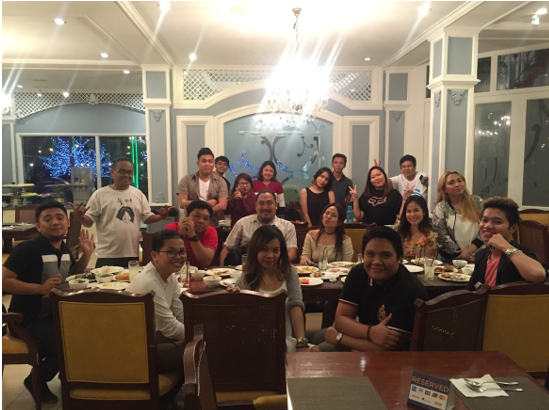 Is 20 a plenty? Nah, there's still room for many.